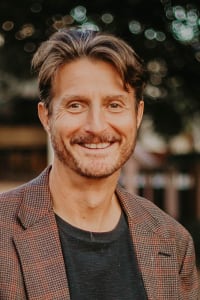 Author Biography
Jay Todtenbier is an original founder of SupplementRelief.com in 2010 and has operated the business ever since. Formerly he spent 25 years in business development, technology and marketing with startups, and well-established organizations having gone through the tech boom of Silicon Valley in the 90s. He became passionate about, and began studying and practicing Wellness as a Lifestyle, after experiencing chronic, personal health challenges, including auto-immune diseases, and being overweight, that impacted his ability to live a healthy, vibrant life. Since then, he has been passionate about encouraging others to live better through whole-foods nutrition, stress management, reasonable exercise, and the use of targeted, high-quality supplements.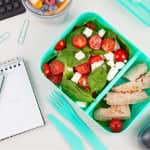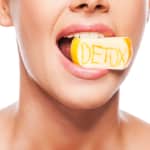 9 Ways to Naturally Detox and Cleanse Your Body
Posted: 09-16-2020
The concept of a cleanse or detox can be a scary one for someone who's never done it before. Though most people think of stringent exercise routines and bland, boring soup diets, this is no longer the case. There are many ways to detoxify the body naturally and easily, bringing revitalization and healing. In this guide, you'll learn 9 ways to perform a natural body detox.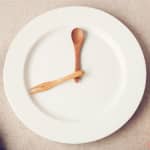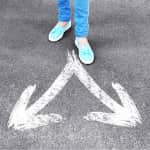 How to Choose the Right Dietary Supplements for You
Posted: 08-11-2020
Vitamins and dietary supplements seem to be everywhere, from drug stores to online shops. Single nutrients, multivitamins, fiber, antioxidants, minerals, and weight loss helpers are all considered dietary supplements. There's a lot to choose from, which can make the selection process quite confusing.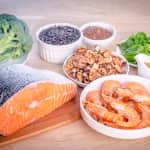 Why You Should Choose Omega-3 Rich Foods in Your Diet
Posted: 08-03-2020
For years, health experts have touted the benefits of consuming omega-3 fatty acids, but most people don't understand why they are essential. Omega-3 fatty acids are vital for the health of your body's cell membranes and provide benefits for blood vessels, immune systems, lungs, and endocrine systems.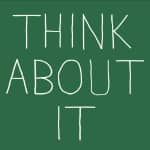 Common Sense for Living a Healthier Life
Posted: 07-23-2020
An estimated 95 percent of the world's population suffers from some type of medical condition according to recent reports from the healthcare sector. More than a third live with as many as five simultaneous health issues.1 At the same time, one in four people currently suffer from a mental illness, and this number is expected to increase during the years to come.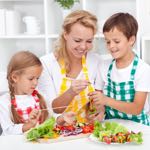 Lifestyle Choices, Nutrition & Quality Supplements
Posted: 07-15-2020
Think back to the time of your great-grandparents. What types of food did people eat back then? For the most part they ate what they could grow on their land or what they got locally from a Farmer's market or some other community-based food supply. So what happened to our food? Why are so many of us sick, overweight and tired?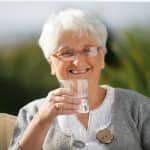 8 Simple Ways to Keep Hydrated Throughout the Day
Posted: 06-23-2020
Most people don't drink enough water. Sure, they take in enough liquids to survive, but they don't get the benefits that are available when water is the drink of choice and when they're able to stay adequately hydrated. Read below to learn more about why you need to be hydrated throughout the day, how it can help you, and ways to start boosting your water intake each day.
5 Ways To Destress And Improve Overall Health
Posted: 06-15-2020
Stress is a natural reaction to any challenging or threatening event in life. When you're waiting for the results of a diagnostic procedure or when another driver suddenly swerves into your lane, your nervous system releases hormones like adrenalin and cortisol that help to activate the "fight or flight" response. You become more alert, your heart rate quickens, and you breathe faster.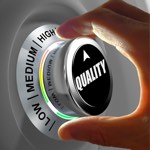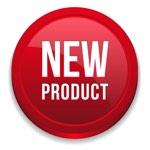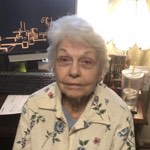 NuMedica Has Given Me Back My Life!
Posted: 12-28-2018
"Mom do you remember" my son would say and then go on to describe some past event. I had to say no to most of the events. That really bothered me ...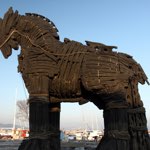 Liposomes - A Trojan Horse for Supplement Effectivity?
Posted: 12-23-2016
Many factors are involved in how efficiently a supplement gets absorbed into the body where it is intended to go. Scientific research has shown that many tablet, capsule and liquid vitamins and supplements have an average bio-availability and absorption rate of only 5-20%. Liposomes are purported to increase the bioavailability and absorption rate by up to 80% in some cases.
Learn more about NuMedica's new line of advanced liposomal professional-grade supplements.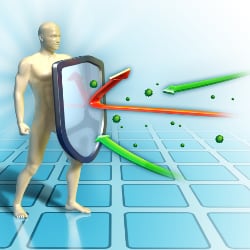 Our Immune System Health & Lifestyle Choices
Posted: 08-16-2020
Most people know that the immune system is responsible for fighting off pathogens and ensuring ongoing good health, but few are aware of the interaction between the immune system and the gastrointestinal (GI) tract. This relationship is mediated by a complex community of gut bacteria, known collectively as the gut microbiome.
Learn more about how our lifestyle choices affect our immune health and practical things we can do to live better today.