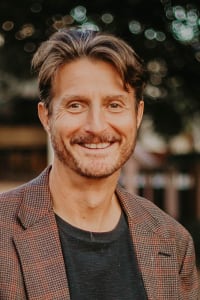 Your Wellness Matters to Us
---
SupplementRelief.com is a family-owned and operated business that cares about Living Well.
The majority of us are not enjoying the health and vitality we should have. Many of the chronic diseases we now find common were rare 100 years ago. They are the result primarily of our lifestyle choices regarding poor nutrition, physical inactivity, and our response to stress.
While we cannot control everything that happens to us, we can do more to improve the choices we make regarding what we allow into our mind and body, and how we respond to stress.
We advocate for using old-fashioned, common-sense and making small, gradual, healthy changes to our lifestyle that will last.
Our Focus
---
Since 2010 SupplementRelief.com has provided professional-grade dietary supplements supported by easy-to-read, easy-to-understand, practical, educational, wellness content focussed on healthy living, risk reduction, and chronic disease elimination.
We promote a lifestyle of Well-Being with emphasis on whole-foods nutrition, stress management, reasonable exercise, proper sleep, and the use of targeted, high-quality supplements.
We began with NuMedica's professional formulas in October of 2010 and recently added FirstFitness Nutrition's nutritional supplements and skin care line in May of 2020.
We only sell products that we personally use and trust. We have a great relationship with NuMedica and FirstFitness Nutrition and take pride in representing thier brands online with quality and integrity.
We've gone to great lengths to make our content informative and easy-to-read and our website easy-to-use keeping each page focussed on only what you are looking for without distractions.
We value your privacy, do not share your information with anyone, and do not bombard you with emails, texts or other types of unsolicited marketing.
Customer Service
---
Jay is a founding member and has managed the business since its initial launch in October of 2010. Over the years he has learned about Wellness from overcoming his own personal health challenges, study, and from listening to our customers who have shared their personal health stories and experience using the supplements.
Jay is likely the person you will get when you call or email for support or more information and he loves a good story and talking with people. Many of our customers have been with us for years and we appreciate them.
Please call (888) 424-0032 or email anytime. We are known to answer the phone, return calls or respond to emails after hours and on weekends.