What Is FirstFitness Nutrition?
FirstFitness Nutrition is a company that can help you live a healthier life and have more choice over how you and your family decide to live. They have been around for 31 years having stood the test of time.
They provide an opportunity to work from home and generate income that can lead to time and financial freedom for you and your family.
In fact, FirstFitness Nutrition is a home-based business that allows its team members to work from home.
They are a health-focused brand that offers a comprehensive selection of wellness products to its customers. From skincare, to wellness, to weight loss, they've got you covered.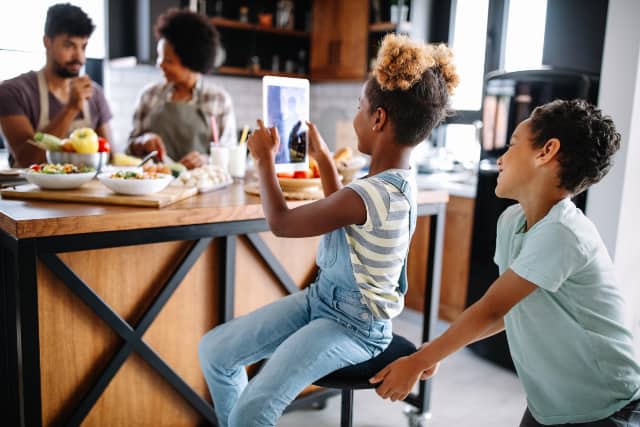 We invite you to check out the complete line of FirstFitness products. With such a wide variety, there's something for everyone.
View FirstFitness Nutrition

Product

Catalog
First, let's take a look at what kind of people they strive to be. What a person or a company values says much about who they are and what they stand for.
What Are the Values of FirstFitness Nutrition?
FirstFitness Nutrition has ten core values that it follows when creating and sharing its products. These are:
God. They recognize that God is the true source of all blessings and recognize this as the root of all success.
Family. They do not put business over family. Family comes first, always.
Teamwork. They believe that every single person on their team deserves an exceptional and equal level of care, respect, and support.
Integrity. They believe that their public statements should match their private actions. They do not take promises lightly.
Leadership. They know that they have to show others how they want to be treated. If you aren't ready and willing to do something, you can't expect that someone else will be.
Making a Difference. They continue to deliver products to their customers that are built with high standards in mind. They also support and provide resources for charities in their community and beyond.
Equal Opportunity. They know that every single person deserves the chance to realize and fulfill their dreams.
Trust. They know that everyone on their team depends on them to be honest about their brand and processes.
Excellence. They only offer products that meet high standards of quality, purity, and effectiveness.
Innovation. They always seek to set new standards in their industry and push to better themselves and others.
What Is the History Behind FirstFitness Nutrition?
FirstFitness Nutrition started in 1989 in Dallas, TX. The business was founded on the ideals of trustworthiness, quality, and health. It is currently located in Frisco, TX.
They provide nutritional supplements recommended by healthcare professionals so that people can lose weight, improve their overall health, or reach other health-related goals.
With this vision in mind, they wanted to find a way for their customers to be able to share the products with others. They use a network marketing business model which allows team members who want to work from home selling the products to do just that.
This home-based business opportunity allows team members to make money while giving product referrals to their friends, family, and others whom they have the ability to reach and influence.
Who Are the Key People Behind FirstFitness Nutrition?
FirstFitness Nutrition didn't develop overnight. There have been several people who have contributed to their success.
First, there's the founder and co-founder, Lee Causey and Nigel Branson, respectively. These individuals have been with FirstFitness Nutrition from the start, developing the foundation of trust and quality that you see today. Nigel remains the president and CEO.
Lee created the world's first diet "milkshake" and has formulated over 300 cleansing, weight loss, and wellness products.
Along with Lee, Nigel helped launch the company with its flagship product, Reneú, the first all-in-one inner body and colon cleanse. As President, Nigel oversees the company's operations, ensuring it is continuously innovative in product development, technology, marketing, and Team Member growth.
Backing these two up is a team of physicians and scientists that make up the Medical Advisory Board. All of these individuals work together to create the amazing products that FirstFitness Nutrition offers.
What Products Does FirstFitness Nutrition Offer?
Because FirstFitness Nutrition is health-based, and there are many different aspects of health, the company provides a plethora of products to choose from-34 at the time of this writing. Here is an overview of the kinds of products offered:
Cleanse & Detox
Energy & Fitness
Immune Health
Skin Care
Weight Loss
Wellness
CDB-Rich Hemp Oil
And, let's not forget the Suddenly Slim weight loss programs.
All of these products are made with your health in mind. They took their time crafting and revising them to continue improving the quality.
FirstFitness Nutrition is always looking to improve existing products and make new products for their customers. They understand that new scientific discoveries are always being made. Therefore, they keep up with current research and bring out new products to keep up with these advancements.
In addition, coming out with new products allows them to explore different components of health and wellness. They are always looking for new types of wellness products to share with their customers so that they can improve their lives even more.
All products are designed with their medical and scientific team. With all of these professionals working together, the products come out to be the best in the industry.
Keep in mind their team is working to make products that work for you. These medical and scientific professionals aren't making products just to sell them. They truly care about how these products work for you.
What Types of People Is FirstFitness Nutrition Looking For?
FirstFitness Nutrition is looking for both customers and distributors who are passionate about living a healthier life.
For customers, the goal is to present them with appropriate products for them to try that are aligned with their personal health goals, teaching them about the different types of products offered using the excellent provided product marketing literature and videos. Over time many of those customers who start with a single product typically learn more about the other products offered and develop a staple of 3-5 types of health products that they use each month personally or with their family. Those who regularly use the products often become FirstFitness Team Members to take advantage of the 20-40% discounts which allows them to save on products they are already purchasing. There is no requirement or pressure to become a Distributor-Team Members may simply enjoy their discount savings as long as they want to.
For distributors, those who want to go beyond being a customer and decide to promote and sell the products to make additional income, they are looking for self-motivated, existing customers who are already convinced of the FirstFitness brand quality and the company's integrity. These are people who desire to increase their financial and time freedom by learning to generate their own income working from home. Distributors must enjoy talking to people-this is a people business. The company firmly believes that to be successful you must first use and believe in the products yourself. How can you encourage and persuade others to use the products if they they are not adding value first into your own life?
A Strong Comment on Network Marketing
Yes, this is a network marketing company. Yes, network marketing for the most part has a terrible reputation due to the many companies over the years that promote their opportunity as a get rich quick scheme and have inferior, low-quality products that customers will not continue using. This has always been the case in network marketing, however, there are reputable companies and opportunities, such as FirstFitness Nutrition, to choose from.
What Makes FirstFitness Nutrition Unique?
FirstFitness Nutrition is the real deal. They've been around for over 30 years. They are not looking for people who do not personally use and believe in the products and are looking to "get rich quick"-neither party will be successful with that mindset. You will NOT get rich quick. They are looking for people who are:
passionate about living a healthier lifestyle
motivated by a substantial life reason to create an alternative income stream
are teachable, willing to learn from people who are already successful
enjoy talking to people
While FirstFitness cannot, and will not promise any certain amounts of income, a reasonable mindset might be to see if you can gradually increase your home-based income over 2-3 years making an additional $500 to $2,500 per month. For those that stick with it, this is certainly possible. Yes, there are superstars who make a lot of money in network marketing, and within FirstFitness as well, but they are few and far between. Be realistic and commit the consistent time and effort it takes to build a real successful business that will benefit you and your family. This is true whether we are talking about a network marketing business or any other type of business.
A reasonable way to think about it is:
1 year to learn
2 years to earn
3-5 years to build a business
Success takes work-but it is worth it!
At the end of the day though, sales is sales. To be successful you will have to work the proven personal sales process which looks like:
find new prospects (leads)
contact them
make an appointment to call them, see them in person or over the internet
present the products and opportunity using the easy-to-use provided videos and tools
follow-up with them
ask for the sale
Most people say that network marketing doesn't work. The truth is that they were not willing or able to work the process above, which does work. It's just uncomfortable for most until they break through the fear of rejection. Providing that the products satisfy a real need, are of reasonable quality, and the company is stable and has integrity, the network marketing businesses model is a fantastic way to get into business for yourself, especially considering there is not a large capital investment to get started like there is with traditional businesses that require a franchise license, buildings, equipment, employees, and other costly resources.
FirstFitness provides excellent tools, training, and support for each step listed above in the sales process. You are not expected to come into this already knowing what to do and how to do it. If you are willing to learn and work hard, you will be provided with training, tools, and successful people that will help you.
Who Are FirstFitness Nutrition's Competitors?
As every company does, FirstFitness Nutrition has competitors. A 'competitor' in business refers to a company that promotes similar products and opportunities as the company in question.
A competitor of FirstFitness Nutrition would be a company that offers similar products, such as skin care products, weight loss and wellness supplements, and more.
A great example would be Amway and Mary Kay, both of which are excellent companies that provide quality programs for people where they can work from home and make money off of their own sales through the company.
As a competitor of this and other companies, FirstFitness Nutrition looks forward to being the best they possibly can be. They're always trying to push the envelope and be better than other companies, even those that sell the same products that they do in the same way that they do.
In an effort to stand out, they focus on creating a healthy, long-term company culture and products that are proven to work through scientific methods and medical analysis.
Why Should You Get Involved with FirstFitness Nutrition?
If you're looking for an honest, reputable, low-risk/cost way to get into business for yourself, this is an opportunity worth considering.
By developing your own home-based business, you can begin having more choice and control over when you work, where you work, how you work, and who you work with. More freedom in choosing how you live is a significant motivator for many.
You will be taken care of rather than taken advantage of. If you show them you are for real, they will align you with successful people and the resources you need to succeed.
Perks of Working With FirstFitness Nutrition
Last but not least, let's talk about some of the perks of working with FirstFitness Nutrition. Popular reasons include:
Better health for you and your family
Increasing your income
Paying for recurring expenses
Getting out of debt
Taking a vacation or traveling
Starting your college fund
Saving for financial goals
Replace lower-paying jobs
Working from home
Increasing time with family
Having more time to pursue interests
Also, FirstFitness Nutrition can help you to find out "what the why is" for starting your business. No matter if it's tackling your own health problems to improving the lives of others, discovering your "why" is the most effective way to keep your eyes on the prize in your business.
Sometimes, your "why" can be as simple as trying to create a better life for yourself and your family. Whatever your "why" is, you need to be as passionate as you can about it. This will require both perseverance and hard work, which will come in handy when things get tough during your journey.
If you have any questions about the products, team, process, business opportunity, or anything else, please let me know. I can be reached on the phone at (888) 424-0032 or emailed at [email protected]. I would love to discuss your goals and interests and help you determine if this opportunity would be good for you.
Getting Started with FirstFitness Nutrition