These shakes are loaded with vitamins and minerals, rich with antioxidants and are optimized to promote gut health. Each has a unique twist of targeted benefits including helping to support the immune system , enhance digestion, aid metabolic management, and/or increase energy.
Don't Not Have Time To Eat Right?
Yep. Happens to a lot of us. The day starts off with some unexpected emergency and we're off to the races without much thought about nutrition. Maybe just a cup of Joe right? Well, some of these recipes make excellent meal-replacements and snacks that taste great, are super easy to make, and you can carry them out the door in an insulated drink bottle while you are running to the car in the morning or for a snack during the day or a light but healthy lunch!
So lose the sugary coffee drinks, diet sodas, vending machine snacks, and other fake, processed foods and ...

Shake Up Your Lifestyle!
| Beverage | Calories | Carbs | Protein | Fat |
| --- | --- | --- | --- | --- |
| Chocolate Banana | 374 | 33 g | 28 g | 20 g |
| Iced Mocha | 103 | 10 g | 6 g | 16 g |
| Smooth Beets | 165 | 27 g | 6 g | 4 g |
| Summer Paradise | 192 | 37 g | 1 g | 5 g |
| Sweet Mint | 118 | 15 g | 2 g | 6 g |
NuMedica Supplements Used in Shake Recipes
Supplement
Recipes
Fiber Factors
Smooth Beets
GlutaMed
Summer Paradise
ImmunoG PRP
Iced Mocha
Liposomal Curcumin
Smooth Beets
Liposomal Vitamin C
Summer Paradise
MCT Oil
Chocolate Banana
Power Greens
Chocolate Banana
Iced Mocha
Sweet Mint
Power Reds
Summer Paradise
Total Vegan Protein
Chocolate Banana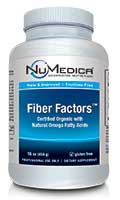 Fiber Factors is an easy mixing, certified organic formula for the relief of occasional constipation, promotion of bowel regularity and the maintenance of healthy intestinal function.
Smooth Beets
---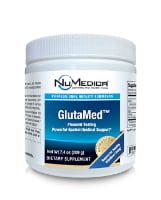 GlutaMed is a pleasant tasting formula that provides support for a healthy intestinal lining and optimal gastrointestinal function. A healthy intestinal lining is essential for digestion, liver function and immune function.
Summer Paradise
---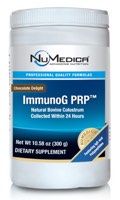 ImmunoG PRP is a natural bovine colostrum formula collected within 24 hours after birthing. This formula is a whole food providing igG and colostrum polypeptides. It also supplies protein, immune factors, growth factors, vitamins and minerals to ensure health and vitality naturally.
Available in Chocolate and Original flavors.
Iced Mocha
---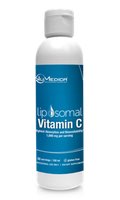 Liposomal Vitamin C provides 1,000 mg of Vitamin C delivered in phosphatidylcholine liposomes for optimal absorption and bioavailability support. Vitamin C provides antioxidant protection, immune support and supports the production of healthy connective tissue and collagen.
Pretty Potion
Summer Paradise
---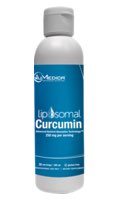 Liposomal Curcumin provides 250 mg of curcuminoids delivered in phosphatidylcholine liposomes for optimal absorption and bioavailability support.
Smooth Beets
---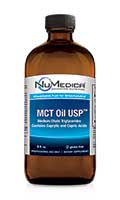 MCT Oil USP is a high quality blend of medium-chain tryglycerides (MCTs). MCTs are special fatty acids which are metabolized more fully for energy in the body.
Chocolate Banana
---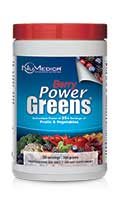 Power Greens & Power Reds are easy mixing, great tasting and energizing phytonutrient powder mixes loaded with certified organic, whole food plant extracts.
Available in Berry, Chocolate, Espresso, Mint and Strawberry-Kiwi flavors.
Chocolate Banana
Iced Mocha
Pretty Potion
Summer Paradise
Sweet Mint
---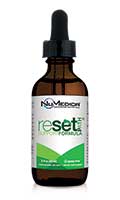 Reset Path Support Formula is a unique proprietary blend of nutrients to support the body in resetting your metabolism to a healthier state. This formula includes a full spectrum of natural appetite-suppressing herbs to support metabolic management.
Sweet Mint
---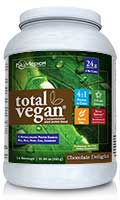 Total Vegan is a delicious plant protein blend from yellow pea, rice, hemp, chia and cranberry providing a well-balanced amino acid profile in a high protein formula.
Available in Chocolate, Mocha and Vanilla flavors.
Chocolate Banana