This is the
fifth post of a multi-part blog series
for people spending more time at home due to the COVID-19 pandemic, or for any other reason, called
A Stay at Home Wellness Guide
. The series provide tips and common sense for how to live a happier and healthier life addressing how we eat, exercise, work, shop, enjoy entertainment, and further our education just to name a few important things. While the inspiration came from the COVID-19 pandemic, the ideas presented are applicable for healthy living regardless of current circumstances.
Luckily, there are a lot of great options to consider. From exercise, creative activities, staying in touch with our friends, and giving ourselves a little gift from time to time, entertainment at home doesn't have to be hard.
We want people to take care of themselves during these unprecedented times. With that in mind, here's a new entry in our Stay at Home Wellness Guide. This one is all about entertainment at home, so read on to find out how to have a little more fun!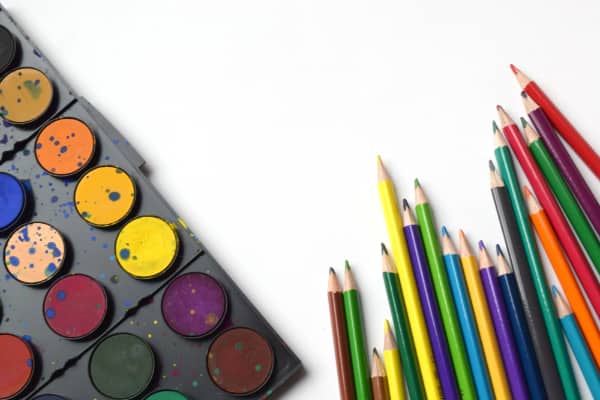 Healthy Lifestyle Entertainment
While we're all spending more time at home, engaging in entertaining activities that promote a healthy lifestyle is important. Our mental and physical health are taking a beating because of all the time spent indoors, particularly during the winter. So, don't forget to think about at-home wellness through entertainment.
Some good examples of things we can do that promote a healthy lifestyle include taking online exercise classes or simply exercising on our own. A class gives us the opportunity to interact with people outside of our family or house group. This kind of shared exercise stimulates our mental health as well as our physical health.
Another thing we can try when it comes to exercise is to get a group of friends together and set up a Zoom meeting. Then we can all exercise from the safety of our home but we're sharing the experience and helping ourselves maintain a healthy lifestyle.
Taking online classes is a great way we can push our brains a little bit. There are quite a few major universities around the world that offer online classes for free. Taking online classes is a way for us to learn new things and keep ourselves from going stir-crazy while we're stuck inside.
Creative Entertainment
Finding something fun to do while we're stuck in our homes is a great way to promote at-home wellness through entertainment. Creative activities stimulate our brains. They also distract us from boredom or troubles from which we may need a break.
Examples of creative entertainment activities we can do from our homes include crafting and cooking for fun. Crafting doesn't have to mean quilting or something else our grandma might have done. We can get inspiration from Pinterest or Etsy, for example, for some fun projects to create decorations for our homes.
Crafting is great for at-home wellness. It stimulates the creative parts of our brains. It's also a lot of fun and satisfying when we've produced something at the end that we can be proud of.
Along those lines, another creative activity is to take on a house project that we've been putting off for a while. Get out the paintbrush and put a splash of color on a wall or fix the loose handle on the door. House projects can be rewarding and make us feel better about ourselves and our homes!
Cooking for fun is a great way to get creative and get some entertainment at home. We find that trying new recipes or unusual ingredients is fun and rewarding. There are also lots of online classes or YouTube videos from well-known chefs that are great to follow along with.
Friendly Entertainment
One of the keys to a healthy lifestyle at home is to stay in touch with friends. We can't see them in person as easily and we can't have them in our homes, but we can make sure we still talk to them.
Engaging in activities with friends is a crucial part of at-home wellness. Talking to friends on the phone or via Zoom is not only entertaining, but it's also important for our mental wellbeing. We're all isolated, so we have to make sure we keep in touch with people we value in our lives.
It's not just about chatting, of course. Set up group gatherings of friends for a quick coffee or tea at the end of the workday. Organize game night on video chat.
The shared experience of laughing and commiserating with a group of friends doesn't have to stop just because we're all socially distant. Grab a laptop or phone, set up a Zoom meeting, and invite the crew, no matter where they are.
Playing games together is also entertaining and good for our wellness at home. Get the crew together online and play pretty much anything you would have done at home. Pictionary, charades, and other games that don't require one board or set of pieces work the best, but this is a great chance to let our minds get creative!
Therapeutic Entertainment
A little therapeutic entertainment can go a long way to helping us stay sane! What do we mean by therapeutic entertainment? Well, let's be honest, this is retail therapy all the way.
Shopping from home can really make us all feel good. We don't need to spend a lot, of course, but pampering ourselves with some online shopping can boost our spirits.
Browsing our favorite online stores isn't quite the same as walking through a shop and trying things on. But an hour spent clicking through pages of fun things we'd like to buy can make us all feel a little more human.
Treat yourself every now and then. A little shopping from home is entertainment in itself.
At-Home Wellness Can Be Improved If You Focus on Entertainment
As you can see, improving our at-home wellness is all about taking a little time to focus on entertaining ourselves. Whether we're promoting our healthy lifestyle or getting a little retail therapy by shopping from home, we mustn't forget to give ourselves a little boost with some fun every now and then.
We need to stay in touch with our friends. We need to get creative to stimulate our minds. We need to stay active.
Wellness is our choice. We believe that even in these hard times, we need to look after ourselves. So, check out our website for more great ideas in our Stay at Home Wellness Guide series.