---
NuMedica Eliminator Gold Weight Loss Pack 30d
Popular Pack
Serious Weigh Loss Tool for Serious People
With the best ingredients from each of the other Eliminator packages, this is the Gold Standard of Weight Loss at SupplementRelief.com.
Includes: Appe-Curb, Corti-B Plex, hc3 Trim Active Complex, Melatonin Liquid, MultiMedica

Choose Gender: Female or Male
Choose Options: Pack or Pack + SlimFit Protein or Pack + Vegan Protein
Choose Protein Flavor: Chocolate or Mocha or Vanilla (includes two canisters of chosen flavor)
view related products
Take Off, and Keep Off the Excess Weight!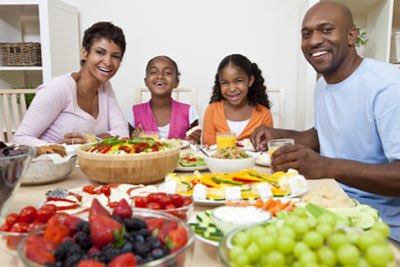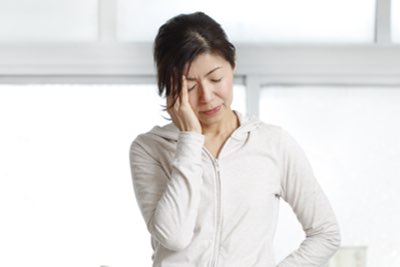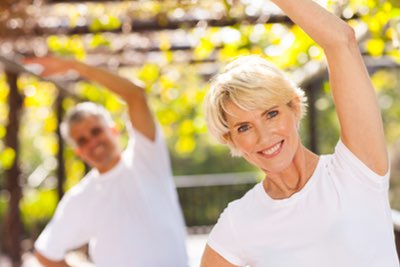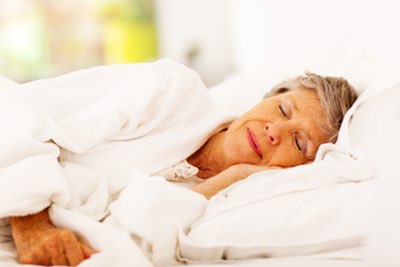 You know who you are- someone motivated to change their health for the good.  Maybe you're pre-diabetic, or maybe you have a spare tire.  Whatever the case, you are not alone!  This supplement package can help you reach your dream of better health, and keep that health long-term. People with fifteen or more pounds to lose can often be the ones with the greatest motivation and passion, yet they can also be the people who struggle the longest and hardest to take off, and keep off the excess weight.
We believe in you, and we know from thousands of clients that you can make a difference in your long-term wellbeing. Discipline is great, but it's usually not enough to take off and keep off a large amount of weight. What you need is some new tools in your toolbox to build the life you want! After all, no one wants to lose weight for the sake of losing weight.
People want to lose weight for the benefits it will bring them long-term, so come to this program with a clear idea of what you want to get from it. Do you want to fit into that certain pair of jeans? Do you want to look good for the upcoming reunion? Maybe your weight has limited your mobility or caused joint pain, or maybe your are facing a disease like diabetes? Whatever your motivating factor, keep it in the forefront of your mind, and use these high-quality supplements to achieve and surpass your goals!
So what do you get in the Gold Eliminator Pack?
In short, a very, powerful combination of NuMedica professional-grade supplements.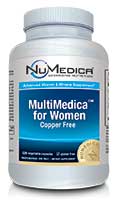 NuMedica MultiMedica
Cravings are one of the worst things about "dieting", so this supplement focuses on nourishing your body and eliminating those pesky urges to eat or drink unhealthy. MultiMedica is a top notch multivitamin that will give your body and minerals and vitamins needed to function properly. It is formulated to make the nutrients bio-available for maximum absorption. Remember, most cravings are your body's way of telling you that it's lacking something. A meal can be very high in calories, but very low in nutrition!
---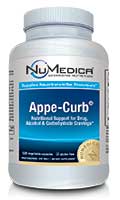 NuMedica Appe-Curb
Appe-Curb will help you further reduce those cravings. It works within the pleasure center of the brain, aiding your natural neurotransmitters. This results in a reduction in desire for things like: sugars, carbohydrates, nicotine, alcohol, etc... It can help boost your mood and give you the feeling of well-being that those old habits used to give.
---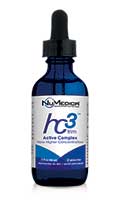 NuMedica hc3 Trim Active Complex
Active Complex is formulated from the African Mango fruit and has been cited in many scholarly journals as a real contender for weight loss supplements. One study from 2009 stated that African Mango Extract, "[Irvingia gabonensis] administered 150 mg twice daily before meals to overweight and/or obese human volunteers favorably impacts body weight and a variety of parameters characteristic of the metabolic syndrome."1 We have seen much success with this supplement with many of our clients.
---
We round out this package with two great NuMedica supplements.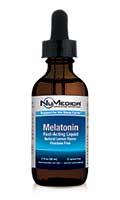 NuMedica Liquid Melatonin
Liquid Melatonin is a natural sleep aid that can help you lose weight by helping you get proper rest, which further helps combat cellular damage from free radicals and fortifies the immune system.
---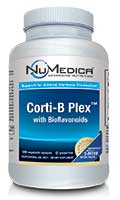 NuMedica Corti-B Plex
Corti-B Plex is a unique, bio-available group of B Vitamins that can boost and sustain energy through the whole day. You can make this package even more effective by adding meal replacement shakes to this already awesome grouping.
Meal & Snack Replacement Protein Shake Options
Add one of these high-quality protein drink mixes to your daily regimen and use as a meal-replacement or snack. Your pack includes two canisters of the chosen protein type and flavor. Each SlimFit canister has 22 servings for a total of 44 servings. Each Total Vegan canister has 14 servings for a total of 28 servings. Would be great if these canisters were sized to be 30 servings each to allow for a serving per day for a month - maybe they will make it that way one day :). So, for the SlimFit you will have about 14 days of extra servings if you do one per day and for the Total Vegan you will be about two days short. You can of course adjust how often you have a protein drink and/or the amount of powder per serving to your liking to increase or decrease the rate that you use them. The goal is to get high-quality, low carb protein into your diet and to provide you with a healthy alternative to the unhealthy foods and snacks we often crave and are trying to replace over time in our current diet. These NuMedica proteins are an excellent addition to your daily diet even if you are not trying to lose fat and weight.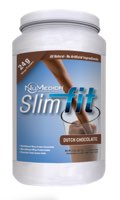 NuMedica SlimFit Protein
Want to lose weight, but not sure what shakes you can trust?  NuMedica's SlimFit Protein superior meal replacement shakes come in all of your favorite flavors, and are the highest-end quality you've come to know with NuMedica.  This is the stuff you can get from upscale pharmacies and physician's offices in medical weight loss programs.  SlimFit is your very best option for meal replacement, weight loss products.
---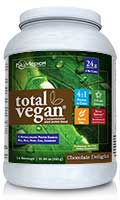 NuMedica Total Vegan Protein
Total Vegan Protein is low on the glycemic index, dairy free, nut free, soy free, and perfect for the inflammation reduction you're looking for.  Added bonus:  it tastes great!  How many shakes have you tried that tasted like the cardboard they came in?  Liberate yourself from choking down another meal replacement, and ENJOY this shake.  Comes in chocolate, vanilla, and now mocha flavors.  Mix and match.  For added flavor combos, try blending vanilla with different berries creating endless options.
How is the Gold Eliminator Pack different from the NuMedica hc3 Lifestyle Program and the other Eliminator Packs?
Here are the key differences that apply to ALL of the Eliminator Packs compared to the hc3 Healthy Composition Lifestyle Program:
Each Eliminator Pack includes NuMedica's hc3 Trim Active Complex drops as the base weight loss supplement.
Beyond that each Eliminator Pack uses a different combination and quantity of NuMedica supplements than the hc3 Lifestyle Program. These supplements are similar in many ingredients but are also optimized to provide the best value price point as you progress from the smaller to larger packs.
Each Eliminator Pack provides powerful supplements that work together in a synergistic manner to help you reach your Wellness goal.
The hc3 Lifestyle Program includes a Program Guide that provides a menu of foods and quantities you should eat. The Eliminator Packs DO NOT include a Program Guide therefore YOU make your own decisions regarding what you eat and when. The assumption is that you are already knowledgeable of an appropriate selection of natural, whole foods.
SupplementRelief.com provides many free resources on our website to help you live healthier including great-tasting recipes in our Healthy Living Whole Foods Cookbook, our blog Your Healthy Life Concierge, and in-depth articles and webinars about Wellness topics covering nutrition, stress management, proper sleep and fitness. The Resources tab on this page has a specific selection of these resources to get you started.
Eliminator Pack Comparison*
Packs
Supplements
*Optimal weight and body composition requires a lifestyle of eating healthy, nutritious whole foods.
hc3 Lifestyle Program
hc3 Trim Active Complex Drops
Dual-Tox DPO - 120c
Methyl B-12 Rx - 60 Lozenges
MineralPlex - 120c
Power Greens - 30 Servings
MCT Oil USP - 8 oz
Program Guide
Eliminator Gold Pack
hc3 Trim Active Complex Drops
Appe-Curb - 120
MultiMedica - 120c
Liquid Melataon Drops
Corti-B Plex - 120c

Eliminator Silver Pack
hc3 Trim Active Complex Drops
Appe-Curb - 120c
MultiMedica - 120c
Liquid Melataon Drops
Eliminator Bronze Pack
hc3 Trim Active Complex Drops
Appe-Curb - 120

References:
1 Laboratory of Nutrition and Nutritional Biochemistry, Faculty of Science, University of Yaounde I, Yaounde, Cameroon.
Long-term weight loss
Obesity eliminator
Cut out carb cravings
When will-power isn't enough, use this
Active Complex: Shake well. Take one dropper full in 2-4 ounces of water twice daily (morning and afternoon) or as suggested by your healthcare practitioner.
Appe-Curb: Take four capsules before breakfast and four capsules before lunch or at mid-afternoon (2-3 pm) or as directed by your healthcare professional. Do not take after 3 pm.
Corti-B Plex: Take two capsules 1­-2 times daily or as directed by your healthcare practitioner.
Melatonin Liquid: Shake well. Take one full dropper (1 ml) just prior to bedtime as needed.
MultiMedica: Take four capsules daily or as directed by your healthcare practitioner.
SlimFit Protein: Stir or blend 2 scoops (60 grams) into 8-10 ounces of water or as directed by your healthcare practitioner. To increase sweetness, use less water. To decrease sweetness, add more water.
Total Vegan Protein: Stir or blend two scoops (44.3 g) into 10-12 ounces of cold water or as directed by your healthcare practitioner. To increase sweetness, use less water. To decrease sweetness, add more water.

What's on Your Mind?
Ask questions. Share your thoughts. Note that we cannot answer questions relating to specific medical conditions - please refer those to your qualified healthcare provider. Post a new Comment or Reply to an existing one.
Help for using the Discussion Forum.
What's on Your Mind?
Share your thoughts. Post a new Comment or Reply to an existing one.
Help for using the Discussion Forum.
 Discussion Forum Help
---
Comments are displayed in order of the last one posted so the most recent Comment is at the top and older Comments are towards the bottom. Replies within a Comment are displayed in reverse order with the oldest Reply at the top and the most recent one at the bottom.
Each post identifies who made the post and the date and time the post was made.
Mouse over the icons for tooltips that explain what the data means.
If you see this icon you can attach an Audio file to your post.
If you see this icon you can attach a Document file to your post.
If you see this icon you can attach an Image file to your post.
If you see this icon you can attach a Video file to your post.
You will see the Ban icon (Report Post as SPAM) immediately following the Timestamp of the post. Click this icon if you feel strongly that the content posted is not appropriate and should be reviewed by the Forum Moderator. You will be provided with a confirmation dialog to be sure you wish to submit this post for review. If submitted, the Forum Moderator will be notified to review the post and will determine what type of action to take.
Click in the upper right corner of this Help modal or anywhere on the web page outside of the modal to exit Help.
×
NuMedica Eliminator Gold Weight Loss Pack 30d
$
157.95
New Available online