---
NuMedica SlimFit Protein
Gluten Free
All-Natural Whey Protein Isolate/Concentrate Meal Replacement Shake
Whey protein with 24g protein per serving having nutrients for muscle maintenance, immunity, and weight loss. Available in Chocolate and Vanilla.
Choose Flavor: Chocolate, Vanilla
Size: 21 servings
UPC: 812527011410 SKU: NM141


view related products
NuMedica SlimFit Protein Provides Advanced Nutritional Support
NuMedica SlimFit Protein contains a concentrated blend of nutrients to support a comprehensive level of nutrition. For people on restricted diets and attempting to lose weight, NuMedica SlimFit is an extraordinary supplement that contains more protein and less sugar than other popular supplements in its class. With its 100% bioactive blend, this natural supplement contains the highest quality whey protein and is designed to enhance amino acid absorption for advanced nutritional support.
NuMedica continues to lead the industry with its natural and nutritional supplements that support a wide range of health needs. Its continued research and product development leads to safe and effective products that set the standard for the industry. If you are trying to lose weight but want to ensure you are supporting your body with the optimum level of nutrition it needs to thrive, be sure to consider how NuMedica SlimFit can help you.
Benefits of NuMedica SlimFit Whey Protein
Rich with amino acids, whey protein provides the body with many benefits. Whey protein is easily absorbed. Studies have shown that whey protein is an excellent support for strength and muscle growth. It's an ideal supplement for people striving to lose weight. Although whey protein is popular among body builders, it's actually a powerful support for anyone who wants to maintain their muscles and support their bodies with its nutrients. Whey is a strong support for immune system function with its immunoglobulin.
NuMedica SlimFit Whey Protein Enhances Weight Management
When reducing caloric intake, it's wise to incorporate whey protein into your diet where it can complement your weight loss goals and also ensure that your body gets the protein and nutrients it needs for optimum health. If you are exercising as a part of your fitness routine, whey protein supports muscle repair and exercise recovery too.
Complement your diet with NuMedica SlimFit for its amino acid-rich formula and whey protein that supports weight loss while supporting the muscles and meeting your body's nutritional needs.
NuMedica SlimFit Protein is available in Multiple Flavors
NuMedica SlimFit Dutch Chocolate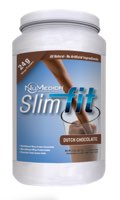 ---
NuMedica SlimFit French Vanilla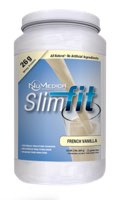 Contains whey protein
Helps build and repair muscle
Enhances weight loss
Supports immune system function
Provides advanced nutrition
Serving Size: 1 Scoop (42 g)
Servings Per Container: 21
---
Directions: Stir or blend 1 level scoop (42 grams) into 8-10 ounces of water or as directed by your healthcare practitioner. To increase sweetness, use less water. To decrease sweetness, add more water.
| Ingredient | Amount |
| --- | --- |
| Calories | 160 |
| Calories From Fat | 20 |
| Total Fat | 2 g |
| Saturated Fat | 1 g |
| Cholesterol | 60 mg |
| Sodium | 70 mg |
| Potassium | 300 mg |
| Total Carbohydrates | 8 g |
| Dietary Fiber | 1 g |
| Sugars | 2 g |
| Xylitol | 4 g |
| Protein | 24 g |
| Calcium | 20% |
| Iron | 8% |
  Related Wellness Resources
We encourage you to take advantage of these FREE Wellness Resources on our website.
---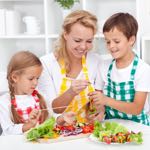 Lifestyle Choices, Nutrition & NuMedica Supplements
Think back to the time of your great-grandparents. What types of food did people eat back then? For the most part they ate what they could grow on their land or what they got locally from a Farmer's market or some other community-based food supply. So what happened to our food? Why are so many of us sick, overweight and tired?
---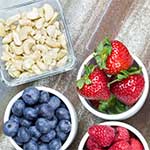 Quick Healthy Snacks
Today I'd like to remind you that it's easy to do something healthy for yourself. Especially in the snacking department!
---
---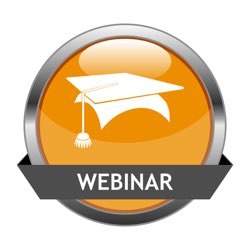 Webinar: Four Letter Word for F.O.O.D.
Facilitator Libby Wright discusses the unhealthy types of food typically consumed in the S.A.D (Sad American Diet) with participants of the Your Best Weight program. She provides alternative food choices and recipes that are nutritious and taste great along with supplement recommendations including meal replacement protein shakes.
You can learn more about the NuMedica supplements discussed: Total Vegan Protein, Absolute Protein, SlimFit Protein, Foundation Essentials and Power Greens.
Please enjoy the webinar. You may also wish to view or download the slides used for the presentation. We encourage you to ask questions or share your thoughts in the Discussion Forum.

What's on Your Mind?
Ask questions. Share your thoughts. Note that we cannot answer questions relating to specific medical conditions - please refer those to your qualified healthcare provider. Post a new Comment or Reply to an existing one.
Help for using the Discussion Forum.
What's on Your Mind?
Share your thoughts. Post a new Comment or Reply to an existing one.
Help for using the Discussion Forum.
 Discussion Forum Help
---
Comments are displayed in order of the last one posted so the most recent Comment is at the top and older Comments are towards the bottom. Replies within a Comment are displayed in reverse order with the oldest Reply at the top and the most recent one at the bottom.
Each post identifies who made the post and the date and time the post was made.
Mouse over the icons for tooltips that explain what the data means.
If you see this icon you can attach an Audio file to your post.
If you see this icon you can attach a Document file to your post.
If you see this icon you can attach an Image file to your post.
If you see this icon you can attach a Video file to your post.
You will see the Ban icon (Report Post as SPAM) immediately following the Timestamp of the post. Click this icon if you feel strongly that the content posted is not appropriate and should be reviewed by the Forum Moderator. You will be provided with a confirmation dialog to be sure you wish to submit this post for review. If submitted, the Forum Moderator will be notified to review the post and will determine what type of action to take.
Click in the upper right corner of this Help modal or anywhere on the web page outside of the modal to exit Help.
×
NuMedica SlimFit Protein
$
49.95
New Available online