---
NuMedica Fit-N-Slim Pack - 30 day
Popular Pack
Vegetable Capsule Vegetarian
Lose Fat, Feel and Look Better
Three quality NuMedica supplements that when combined with diet, exercise and nutrition, help to burn fat, eliminate toxins, and nourish your body properly.
Includes: NuMedica Appe-Curb, hc3 Trim Active Complex, Power Greens

Choose Options: Pack
Choose Flavor: Berry, Chocolate, Espresso, Mint, Strawberry-Kiwi
Slim Down - FEEL & LOOK Better in 30 Days!
Most of us have more fat than we should, and not necessarily because of too many calories, but because we are not getting the proper nutrients in the foods we eat. We are, however, eating enough food- just the WRONG kind. Not only does bad food make us feel and look fat, but it also makes us feel tired and sick.
Fit-N-Slim Supplement Pack Includes Three Quality NuMedica Supplements for Weight Loss, Detoxification & Nutrition
#1: NuMedica Appe-Curb 120c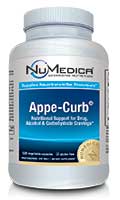 Benefits:
Reduces drug, alcohol, and carbohydrate cravings with nutritional ingredients
Induces feelings of well-being and fullness
Improves energy levels
Restores neurotransmitters like serotonin in the brain
Reduces mood swings
NuMedica Appe-Curb reduces your cravings for unhealthy foods, drugs, or alcohol and improve your mood at the same time using a a powerful blend of vitamins, minerals, and essential amino acids.
---
#2: NuMedica Active Complex 2 oz Drops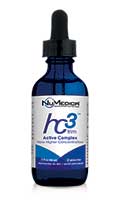 Benefits:
Curb your appetite
Suppress hunger
Decrease cravings for sugar
Burn fat as body's primary energy source
Protect muscle mass
NuMedica hc3 Trim Active Complex triggers your body to burn stored fat. Not only does it break fat down, it enables the body to use it as energy. The addition of African Mango Extract provides these drops with their unique ability to spur metabolism. By burning fat, you will experience improved weight loss. Because these unique drops only target fat, your muscle mass remains intact.
---
#3: NuMedica Power Greens or Power Reds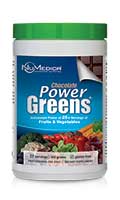 Benefits:
Powerful antioxidant protection to support the immune system
Contains nearly 50 super foods and no stimulants of caffeine
No wheat, gluten, dairy, preservatives, or MSG
Balance PH and alkalize body
Boost detoxification of the body's systems
Increased natural energy
Improved metabolism and fat burning
Enhanced immunity
More efficient digestion
NuMedica Power Greens is a delicious nutritional powder-drink mix that is rich in certified organic plant extracts. Brimming with a healthy blend of natural vitamins, minerals, and antioxidants, This gut-health supplement is designed to support the body's immune system, promote better digestion, and provide natural cleansing properties with its more than 50 super foods. Choose from these delicious flavors: Berry, Chocolate, Espresso, Mint, Natural Grape, Pink Lemonade and Strawberry-Kiwi.
Proper Food & Nutritional Supplements
Our poor food choices also cause obesity and other metabolic disease. 35% of American adults are obese and 50% now have at least one Chronic Disease.
Proper nutrition comes from REAL FOOD- the stuff God made. Many of us are putting FAKE FOODS into our body that were never intended to be put there! These FAKE foods are causing inflammation in our body at a cellular level, which is the root cause of all metabolic disease.
Quality Supplements help provide the nutrients missing from proper diet and facilitate the fat burning and body detoxification processes.
Our Fit-N-Slim Supplement Pack offered below, in conjunction with proper diet, will help you lose fat, feel and look better.
30 Days for a Healthier You
NuMedica Appe-Curb, Active Complex and Power Greens are three quality supplements you take DAILY for 30 days, in conjunction with a healthier diet, that will help you burn fat, eliminate toxins, and nourish your body properly.
People who follow this regimen may lose 7 - 20 pounds and see their energy and vitality levels increased. Just try it! See if you don't naturally lose some fat, sleep a little better, percieve less stress, think a little more clearly, and have more energy.
Contains three high-quality supplements from NuMedica that work together to help you manage unhealthy cravings, burn fat, detoxify, and nourish your body. These supplements, along with a better diet, reduce the effects of inflammation and oxidative stress (the root of chronic disease) in your body helping you slim down and feel better.
Appe-Curb helps decrease cravings for Drug, Alcohol and Carbohydrates while supporting increased energy.
Active Complex helps the body burn fat. You should also notice less hunger in general, less desire to eat more food, and less sugar cravings.
Power Greens are like a temporary-replacement for the green leafy vegetables in your diet. Many use it as a snack when they get a little-bit hungry during the day. Way better than soda, or diet soda or potato chips.
Fit-N-Slim Pack Includes
30-day supply available in Berry, Chocolate, Espresso, Mint or Strawberry-Kiwi flavors.
Each Pack includes:
Appe-Curb 120c - 1 unit
Active Complex 2 oz Drops - 1 unit
Power Greens Drink Mix 30 Servings - 1 unit
Loose fat
Eliminate toxins
Nourish your body
Feel better
Look better
| Product | ServingSize | NumberServings | Directions |
| --- | --- | --- | --- |
| Appe-Curb - 120c | 4 Capsules | 120 | Take four capsules before breakfast and four capsules before lunch or at mid-afternoon (2-3 pm) or as directed by your healthcare professional. Do not take after 3 pm. |
| Active Complex - 2 fl oz Drops | 1 Dropper (1 ml) | 60 | Shake well. Take one rubber dropper (equals one half vial) under the tongue twice daily (morning and evening). |
| Power Greens - 30 Servings | 1 Scoop (10 g) | 30 | Add one scoop to 8 ounces of chilled water and stir or as directed by your healthcare practitioner. Keep refrigerated for maximum freshness. |

What's on Your Mind?
Ask questions. Share your thoughts. Note that we cannot answer questions relating to specific medical conditions - please refer those to your qualified healthcare provider. Post a new Comment or Reply to an existing one.
Help for using the Discussion Forum.
What's on Your Mind?
Share your thoughts. Post a new Comment or Reply to an existing one.
Help for using the Discussion Forum.
 Discussion Forum Help
---
Comments are displayed in order of the last one posted so the most recent Comment is at the top and older Comments are towards the bottom. Replies within a Comment are displayed in reverse order with the oldest Reply at the top and the most recent one at the bottom.
Each post identifies who made the post and the date and time the post was made.
Mouse over the icons for tooltips that explain what the data means.
If you see this icon you can attach an Audio file to your post.
If you see this icon you can attach a Document file to your post.
If you see this icon you can attach an Image file to your post.
If you see this icon you can attach a Video file to your post.
You will see the Ban icon (Report Post as SPAM) immediately following the Timestamp of the post. Click this icon if you feel strongly that the content posted is not appropriate and should be reviewed by the Forum Moderator. You will be provided with a confirmation dialog to be sure you wish to submit this post for review. If submitted, the Forum Moderator will be notified to review the post and will determine what type of action to take.
Click in the upper right corner of this Help modal or anywhere on the web page outside of the modal to exit Help.
×
NuMedica Fit-N-Slim Pack - 30 day
$
112.95
New Available online