---
The NuMedica hc3 Trim Active Complex Debate: hCG Homeopathic Drops or hc3 Trim Drops - Which Is Better?
About 5 years ago, there was a major craze online around getting homeopathic hCG drops. The NuMedica formula at that time used the hCG hormone. While there were some very good brands out there, NuMedica being the leader at the time, there were some less than reputable products on the internet as well that promised much and delivered little or nothing. No one knew what brands to trust, and what brands were nothing but "snake oil". Many consumer complaints were filed about the false claims being made by so many of these products and the FDA decided to make the hCG hormone no longer available without a medical prescription whereby the use of the hormone could be better regulated.
NuMedica, SupplementRelief.com's main supplier decided to find a better answer, and find one they did: African Mango Extract. hc3 Trim Active Complex Drops was born.
hc3 Active Complex Drops Contain African Mango Extract
First, don't go running to your local grocery store and buy a bunch of common mangos to make yourself a diet elixir: That will be an epic fail! The Irvingia Gabenesis variety of mango, from which African Mango Extract comes from, has been written up in scientific literature as a known weight loss tool, especially for those who are clinically obese.
hc3 Trim Drops are NOT A Magic Cure!
Second, let me assure you that this is not "magic". If you want to eat cookies all day and lose weight- keep looking because this is NOT the supplement for you. NuMedica hc3 Trim with African Mango Extract helps to reduce hunger cravings- that's it! When paired with a sensible eating plan (included in a program booklet if you buy the NuMedica hc3 Lifestyle Program), you have a powerful tool in your quest to better health.
Results For The Long Haul using NuMedica hc3 Trim Active Complex Drops
Third, if you want consistent, long-lasting results, Active Complex Drops are great supplement for you. If you are one of those people who have a love-hate relationship with food, consider this a potential weapon to reduce cravings. During times of intense stress, holidays, or other food-aholic events, hc3 Trim Active Complex before meals can help you fight off the urges to overeat.
Many of our clients use the hc3 Active Complex Drops to help regulate themselves. They say things like, "I just don't ever feel full." "I don't know when to stop." "It's like my food meter is broken." By helping to reduce the cravings and hunger, people can begin to eat in a healthy and more balanced way.
NuMedica hc3 Drops are Tools Not Toys
Like any supplement, African Mango is a powerful tool, not something to be played with. Taking any form of supplement, especially if you have health conditions like obesity or diabetes, should always be cleared with your doctor. That said, Active Complex will work for you if used properly. Eating whole, real food along with taking Active Complex Drops can give you the edge you need to finally kick that unwanted weight out of your life permanently.
So How Do the hc3 Active Complex Drops Work?
On its own, hc3 Trim Active Complex triggers your body to burn stored fat. Not only does it break fat down, it enables the body to use it as energy. The addition of African Mango Extract provides these drops with their unique ability to spur metabolism. By burning fat, you will experience improved weight loss. Because these unique drops only target fat, your muscle mass remains intact.
NuMedica hc3 Trim Active Complex is available in drops that should be taken as directed. The entire NuMedica 30-day weight management program is designed to help you build muscle mass while decreasing fat stores. Through exercise, diet, and nutrition, you should expect serious results that support your weight loss goals. With NuMedica hc3 Trim Active Complex, you can provide your body with the detoxification it needs and reset its metabolism so you can continue to manage your weight loss even beyond the program.
Curb your appetite
Suppress hunger
Decrease cravings for sugar
Burn fat as body's primary energy source
Protect muscle mass
Serving Size: 1 Dropper (1 ml)
Servings Per Container: 60
---
Directions: Shake well. Take one rubber dropper (equals one half vial) under the tongue twice daily (morning and evening).
One ml (One Dropper Full) Contains::
| Ingredient | Amount |
| --- | --- |
| Niacin | 2 mg |
| hc3™ trim Active Complex (a proprietary extract of:) | 180 mg |
|    African Mango (seed extract) (Irvingia gabonensis) | |
| L-ornithine | |
| L-carnitine | |
| L-glutamine | |
| &nbspL-arginine | |
| Maca | |
| Pygeum africanum | |
| Beta-alanine | |
| Rhodiola | |
| Astragalus | |
  Related Wellness Resources
We encourage you to take advantage of these FREE Wellness Resources on our website.
---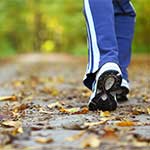 ---
---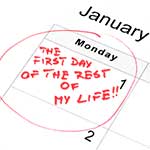 Every Goal Needs a Tool
Do you have a weight loss goal? How are you planning for it? Without a plan, you will almost certainly fail.
---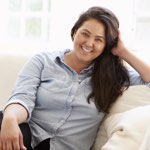 Weight Loss Tips for Resetting Your Metabolism: Part 1
What about me? Do you have 20 or more pounds you want to lose? Maybe you've seen your friends lose weight, and you wonder how you can shed that unwanted fat and keep it off. Lots of excellent FREE Weight Loss resources referenced in this post so TAKE ADVANTAGE!

What's on Your Mind?
Ask questions. Share your thoughts. Note that we cannot answer questions relating to specific medical conditions - please refer those to your qualified healthcare provider. Post a new Comment or Reply to an existing one.
Help for using the Discussion Forum.
What's on Your Mind?
Share your thoughts. Post a new Comment or Reply to an existing one.
Help for using the Discussion Forum.
 Discussion Forum Help
---
Comments are displayed in order of the last one posted so the most recent Comment is at the top and older Comments are towards the bottom. Replies within a Comment are displayed in reverse order with the oldest Reply at the top and the most recent one at the bottom.
Each post identifies who made the post and the date and time the post was made.
Mouse over the icons for tooltips that explain what the data means.
If you see this icon you can attach an Audio file to your post.
If you see this icon you can attach a Document file to your post.
If you see this icon you can attach an Image file to your post.
If you see this icon you can attach a Video file to your post.
You will see the Ban icon (Report Post as SPAM) immediately following the Timestamp of the post. Click this icon if you feel strongly that the content posted is not appropriate and should be reviewed by the Forum Moderator. You will be provided with a confirmation dialog to be sure you wish to submit this post for review. If submitted, the Forum Moderator will be notified to review the post and will determine what type of action to take.
Click in the upper right corner of this Help modal or anywhere on the web page outside of the modal to exit Help.
×
NuMedica hc3 Trim Active Complex
$
50.00
New Available online