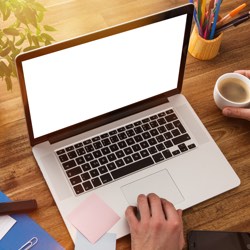 Your Healthy Life Concierge
This blog covers a wide range of Wellness topics including tips on healthy eating and cooking, managing stress, exercise and movement, better sleep, family and relationships, spiritual health, supplements, and other health-related lifestyle topics. The posts come from real-life experience and can help you maintain a proper perspective. We hope you find them encouraging and helpful as you progress along your personal Wellness journey.
We encourage and welcome Guest Bloggers. If you have an area of expertise that you would like to share, please call (888) 424-0032 or email us.
You would think with the abundance of foods available to us that we would all be well nourished. Sadly, about 50% of the foods we eat are heavily processed and nutritionally void. How can you tell if you have a deficiency without taking a blood test? Let's take a look at some of the common signs of vitamin deficiency and how to introduce better nutrition into our lives.