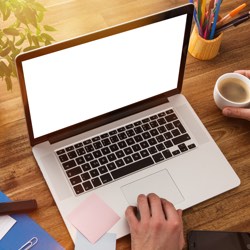 Your Healthy Life Concierge
This blog covers a wide range of Wellness topics including tips on healthy eating and cooking, managing stress, exercise and movement, better sleep, family and relationships, spiritual health, supplements, and other health-related lifestyle topics. The posts come from real-life experience and can help you maintain a proper perspective. We hope you find them encouraging and helpful as you progress along your personal Wellness journey.
We encourage and welcome Guest Bloggers. If you have an area of expertise that you would like to share, please call (888) 424-0032 or email us.
You may know that energy burns fat. Being active and eating right helps guide our metabolism towards weight loss. A factor we don't often consider, however, is that your body is also able to burn fat while you sleep. For many, it may sound too good to be true. And you may be thinking that you already get decent sleep, so why am I not losing weight? Though you can't depend on sleep for an overall weight-loss plan, there are tips and tricks that will support healthy sleep patterns and in turn, additional weight loss.