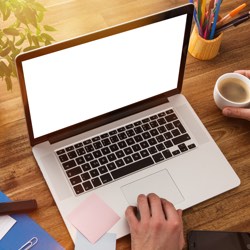 Your Healthy Life Concierge
This blog covers a wide range of Wellness Lifestyle topics including shopping, cooking, eating, managing stress, exercise, sleep, family, relationships, mental health, spiritual health, supplements, and more.
We hope you find them encouraging and helpful as you progress along your personal wellness journey.
If you have a desk job, you know what it feels like to stand up after working for a long period of time, grimacing and immediately reaching for your low back or neck, trying to rub out the inevitable kinks. Maybe you sit at home with a heat pack after a long day or climb into the bathtub for some relief.
What you likely didn't realize is that those persistent headaches or nagging aches in your low back could be contributed to poor posture. Luckily, we have a few solutions for you that can help you feel renewed and energized to take on your day.