---
Enhanced Healing and Recovery from NuMedica Mitochondrial Recharge
NuMedica Mitochondrial Recharge is a vital component of NuMedica's Advanced NeuroImmune Support Program that is designed to improve mitochondrial function. Mitochondria are the cells powerhouses that are essential for methylation, a key cellular process that supports protein synthesis, detoxification, cardiovascular health, and much more. NuMedica Mitochondrial Recharge is popularly taken to help guard against neurological instability, fatigue, and poor muscle tone. This nutritional supplement is also designed to help enhance healing and recovery and improve immune system function.
As a highly respected leader of the nutritional supplement industry, NuMedica designs a comprehensive range of natural supplements that support a multitude of nutrition and health concerns. Their research and development continues to pave the way for new and effective products that support optimum health.
The Importance of Mitochondria
Mitochondria generate the energy our bodies need. In fact, the mitochondria produce energy that is used by every cell in our bodies from nerve cells to brain cells to the cells in our muscles and organs. Because free radicals can damage mitochondria, it's important to protect them from the toxins in our environment with powerful antioxidants such as those contained in NuMedica Mitochondrial Recharge.
Benefits of NuMedica Mitochondrial Recharge
By supporting your mitochondria and its processes with NuMedica Mitochondrial Recharge, you may be able to more effectively ward off neurological instability and even seizures. People who experience fatigue, poor muscle tone, a weak immune system, and gastrointestinal disorders take this supplement to improve these issues.
NuMedica Mitochondrial Recharge contains important antioxidants that help protect the mitochondria so they can do their jobs. Ingredients like CoQ10, resveratrol, quercetin, turmeric, and alpha lipoid acid combine to form a powerful nutritional supplement that supports the mitochondria and methylation. Taking this natural supplement can lead to improved immune system function, reduced fatigue, and even enhanced muscle tone resulting from speedier recovery times.
Supports mitochondrial function
Enhances cellular processes like methylation
Can reduce fatigue
Provides antioxidant protection
Speeds up healing and recovery
Serving Size: 3 Capsules
Servings Per Container: 30
---
Directions: Adults take three capsules daily; children take 1-2 capsules daily or as recommended by your healthcare professional.
| Ingredient | Amount |
| --- | --- |
| Biotin | 200 mcg |
| Zinc (TRAACS™ zinc glycinate chelate) | 35 mg |
| Acetyl L-Carnitine | 300 mg |
| L-Ornithine | 300 mg |
| Alpha-Lipoic Acid | 200 mg |
| N-Acetyl Cysteine (NAC) | 200 mg |
| Quercetin | 200 mg |
| Arginine alpha-ketoglutarate (AAKG) | 100 mg |
| L-Citrulline | 100 mg |
| L-Methionine | 100 mg |
| Resveratrol (Polygonum knotweed, 50% resveratrol) | 75 mg |
| Turmeric Extract (95% curcuminoids) | 50 mg |
| Coenzyme Q10 (ubiquinone) | 45 mg |
  Related Wellness Resources
We encourage you to take advantage of these FREE Wellness Resources on our website.
---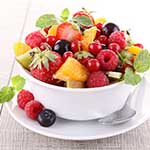 ---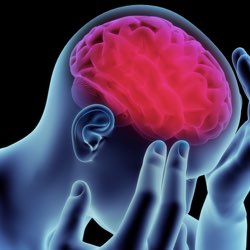 What's on Your Mind?
Ask questions. Share your thoughts. Note that we cannot answer questions relating to specific medical conditions - please refer those to your qualified healthcare provider. Post a new Comment or Reply to an existing one.
Help for using the Discussion Forum.
What's on Your Mind?
Share your thoughts. Post a new Comment or Reply to an existing one.
Help for using the Discussion Forum.
 Discussion Forum Help
---
Comments are displayed in order of the last one posted so the most recent Comment is at the top and older Comments are towards the bottom. Replies within a Comment are displayed in reverse order with the oldest Reply at the top and the most recent one at the bottom.
Each post identifies who made the post and the date and time the post was made.
Mouse over the icons for tooltips that explain what the data means.
If you see this icon you can attach an Audio file to your post.
If you see this icon you can attach a Document file to your post.
If you see this icon you can attach an Image file to your post.
If you see this icon you can attach a Video file to your post.
You will see the Ban icon (Report Post as SPAM) immediately following the Timestamp of the post. Click this icon if you feel strongly that the content posted is not appropriate and should be reviewed by the Forum Moderator. You will be provided with a confirmation dialog to be sure you wish to submit this post for review. If submitted, the Forum Moderator will be notified to review the post and will determine what type of action to take.
Click in the upper right corner of this Help modal or anywhere on the web page outside of the modal to exit Help.
×
NuMedica Mitochondrial Recharge
$
52.95
New Available online