---
Inhibit Bacterial, Viral, and Fungal Growth with NuMedica Path DS
NuMedica Path DS (formerly called Pathogen Defense ) is formulated to inhibit yeast, bacterial, viral, and even fungal growth. This natural supplement is designed to suppress the growth of these unwanted agents and support the immune system, particularly for people suffering from neuro-immune disorders. If you suffer from chronic yeast infections or experience drug-resistant bacterial or fungal infections, you might benefit from this potent supplement known for its safety and effectiveness.
Broad Spectrum Immune Support
NuMedica Path DS is designed with extraordinary natural ingredients like cinnamon and grape seed extract that have natural abilities to suppress bacterial and fungal growth. In fact, cinnamon has been used since the ancient period to combat the growth of bacterium and fungal infections. Many people find that it can also soothe an upset stomach and ease gastrointestinal problems.
Grape seed extract is also helpful because it has been shown to reduce the growth of bacteria while providing other benefits. Some studies suggest that grape seed extract may help reduce bad LDL cholesterol and possibly even high blood pressure. Grape seed also supports collagen, which is vital for youthful-looking skin. Other natural ingredients contained in this supplement like grapefruit seed extract and olive leaf extract also help suppress these unwanted populations of bacteria, yeast, and fungus.
Reduce Unpleasant Symptoms of Chronic Infections
Anyone who suffers from chronic yeast or fungal infections knows how uncomfortable these conditions can be. Furthermore, when bacteria grows out of control, it can affect our gastrointestinal tract and immune system. Many people take supplements to naturally control these bacterial populations and reduce their unpleasant effects on the body. In fact, if you have a chronic problem, your doctor may recommend the use of a natural supplement to restore balance to your system.
Reduces chronic infections
Suppresses bacterial, fungal, viral, and yeast growth
Supports immune system function
Supports gastrointestinal health
Serving Size: 2 Capsules
Servings Per Container: 60
---
Directions: Adults take 2 capsules per day (may take up to 3 capsules per day for acute treatment); children over 60 pounds take 1-2 capsules daily; children under 60 pounds take 1 capsule daily or as recommended by your healthcare practitioner.
| Ingredient | Amount |
| --- | --- |
| Monolaurin (Cocos nucifera)(coconut oil) | 200 mg |
| L-Lysine hydrochloride | 150 mg |
| Bee Propolis (70% propolis) | 100 mg |
| Cinnamon (Cinnamomum wilsonii, Cinnamomum cassia) (bark) extract(10:1) | 100 mg |
| Grapefruit (Citrus x paradisi) (seed) extract | 100 mg |
| Grape (Vitis vinifera)(seed) extract (95% proanthocyanidins) | 100 mg |
| Olive (Olea europaea)(leaf) extract (25% oleuropein) | 50 mg |
  Related Wellness Resources
We encourage you to take advantage of these FREE Wellness Resources on our website.
---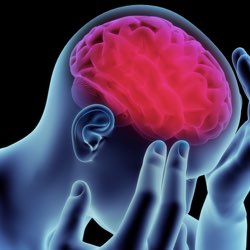 What's on Your Mind?
Ask questions. Share your thoughts. Note that we cannot answer questions relating to specific medical conditions - please refer those to your qualified healthcare provider. Post a new Comment or Reply to an existing one.
Help for using the Discussion Forum.
What's on Your Mind?
Share your thoughts. Post a new Comment or Reply to an existing one.
Help for using the Discussion Forum.
 Discussion Forum Help
---
Comments are displayed in order of the last one posted so the most recent Comment is at the top and older Comments are towards the bottom. Replies within a Comment are displayed in reverse order with the oldest Reply at the top and the most recent one at the bottom.
Each post identifies who made the post and the date and time the post was made.
Mouse over the icons for tooltips that explain what the data means.
If you see this icon you can attach an Audio file to your post.
If you see this icon you can attach a Document file to your post.
If you see this icon you can attach an Image file to your post.
If you see this icon you can attach a Video file to your post.
You will see the Ban icon (Report Post as SPAM) immediately following the Timestamp of the post. Click this icon if you feel strongly that the content posted is not appropriate and should be reviewed by the Forum Moderator. You will be provided with a confirmation dialog to be sure you wish to submit this post for review. If submitted, the Forum Moderator will be notified to review the post and will determine what type of action to take.
Click in the upper right corner of this Help modal or anywhere on the web page outside of the modal to exit Help.
×
NuMedica Path DS
$
44.90
New Available online