---
NuMedica Liposomal CoQ10 + PQQ
New
Gluten Free Vegetarian
Advanced Nutrient Absorption Technology
Provides 100 mg of CoQ10 (Ubiquinone) and 5 mg of PQQ delivered in phosphatidylcholine liposomes.
Size: 30 servings | 6 oz bottle
UPC: 812527015098 SKU: NM123


view related products
NuMedica Liposomal CoQ10 + PQQ
CoQ10 is found in nearly every cell of your body. Your body makes it and your cells use it to produce the energy your body needs to grow and repair. It serves as an antioxidant that helps protect your body from harmful molecules. It is widely known to be beneficial for heart health, to help prevent cancer, to boost energy and to aid in muscle recovery.
PPQ or pyrroloquinoline quinone aids in the growth of new mitochondria in aging cells. It activates genes that support mitochondrial reproduction, protection, and repair.
Why Liposomal
Many supplements are poorly absorbed because the active ingredient(s) and nutrient(s) are mostly lost in the digestive process before it reaches the bloodstream. NuMedica Liposomal CoQ10 + PQQ provides 100 mg of CoQ10 (Ubiquinone) and 5 mg of PQQ delivered in non-GMO phosphatidylcholine liposomes for optimal absorption and bioavailability. These liposomes transport the CoQ10 and PPQ through the intestinal wall into the bloodstream where it can reach the intended target.
Advanced Liposomal Nutrient Delivery Technology from NuMedica Liposomal CoQ10 + PPQ
A liposome is a phospholipid (important molecules that provide structure and protection to cells) that forms a barrier around its contents, in this case the glutathione. This protective barrier is resistant to enzymes in the mouth and stomach, alkaline solutions, digestive juices, bile salts, and intestinal flora that are generated in the human body, as well as free radicals. Liposomes pass through the digestive process without degrading the glutathione so that more of it enters the bloodstream and reaches the intended cells and tissues.
NuMedica's Advanced Liposomal Nutrient Delivery Technology supports optimum absorption and bioavailability by delivering nutrients in phosphatidylcholine liposomes from non-GMO identity protected sunflower seeds.
Supports absorption
Antioxidant protection
Reduces CoQ10 deficiency
Supports energy production at cellular level
Detoxifies body systems
Optimal absorption and bioavailability
Serving Size: 6 ml
Servings Per Container: 30
Take 6 ml (approx. one teaspoon) daily or as directed by your healthcare practitioner.
Shake well before use.
Warning: Keep out of the reach of children. If pregnant or nursing, please consult your healthcare professional.
| Ingredient | Amount |
| --- | --- |
| Coenzyme Q10 (ubiquinone) | 100 mg |
| BioPQQ® (Pyrroloquinoline quinone disodium salt) | 5,000 mcg |
| L-carnitine (as carnitine fumarate) | 25 mg |
| Resveratrol (Polygonum cuspidatum) (root) (std. to 99% extract) | 10 mg |
| Liposomal (proprietary blend) | 200 mg |
| Phosphatidylcholine-glycerin complex (from non-GMO sunflower oil), non-GMO oleic acid | |
  Related Wellness Resources
We encourage you to take advantage of these FREE Wellness Resources on our website.
---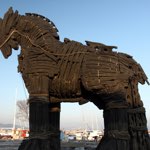 Liposomes - A Trojan Horse for Supplement Effectivity?
Many factors are involved in how efficiently a supplement gets absorbed into the body where it is intended to go. Scientific research has shown that many tablet, capsule and liquid vitamins and supplements have an average bio-availability and absorption rate of only 5-20%. Liposomes are purported to increase the bioavailability and absorption rate by up to 80% in some cases.
Learn more about NuMedica's new line of advanced liposomal professional-grade supplements.

What's on Your Mind?
Ask questions. Share your thoughts. Note that we cannot answer questions relating to specific medical conditions - please refer those to your qualified healthcare provider. Post a new Comment or Reply to an existing one.
Help for using the Discussion Forum.
What's on Your Mind?
Share your thoughts. Post a new Comment or Reply to an existing one.
Help for using the Discussion Forum.
 Discussion Forum Help
---
Comments are displayed in order of the last one posted so the most recent Comment is at the top and older Comments are towards the bottom. Replies within a Comment are displayed in reverse order with the oldest Reply at the top and the most recent one at the bottom.
Each post identifies who made the post and the date and time the post was made.
Mouse over the icons for tooltips that explain what the data means.
If you see this icon you can attach an Audio file to your post.
If you see this icon you can attach a Document file to your post.
If you see this icon you can attach an Image file to your post.
If you see this icon you can attach a Video file to your post.
You will see the Ban icon (Report Post as SPAM) immediately following the Timestamp of the post. Click this icon if you feel strongly that the content posted is not appropriate and should be reviewed by the Forum Moderator. You will be provided with a confirmation dialog to be sure you wish to submit this post for review. If submitted, the Forum Moderator will be notified to review the post and will determine what type of action to take.
Click in the upper right corner of this Help modal or anywhere on the web page outside of the modal to exit Help.
×
NuMedica Liposomal CoQ10 + PQQ
$
59.95
New Available online