---
Promote Intestinal Health with NuMedica Tri-Flora Plus
NuMedica Tri-Flora Plus contains a probiotics formula that is outstanding for defending you against bad gut bacteria. NuMedica partnered with the revered Institut Rosell to create this clinically proven multi-strain probiotics formulation containing a concentrated combination of Saccharomyces boulardii (SB), Lactobacillus and Bifidobacterium. This triple-strain probiotics formula can withstand gastric acidity and salts in bile to provide protection for the gut and intestinal tract.
Probiotics Overview
Probiotics are living bacteria that complement your health. NuMedica Tri-Flora Plus offers three lines of defense with its effective probiotics combination. Saccharomyces boulardii adheres to pathogens and is known as a yeast superstar. This yeast can stimulate your immune system response so that you can ward off infectious pathogens. Because Saccharomyces boulardii is resistant to antibiotics, it can work in tandem with antibiotics to remove unwanted pathogens from your body.
Lactobacillus can reinforce your intestinal barrier. Naturally found in our intestinal tract, this good bacteria is ideal for preventing and warding off diarrhea. With its ability to boost the immune system, this type of bacteria can help ward off infections too. Bifidobacterium can help keep you ph balanced and promote optimal intestinal health.
Whether you want to maintain the health of your GI tract or restore it to improved health, NuMedica Tri-Flora Plus is an excellent way to naturally help your body ward away infection too. If you suffer from certain gastrointestinal problems like IBS, this probiotics formula may reduce your symptoms and improve the function of your gastrointestinal functions.
Supports gastrointestinal health
Boosts the immune system
Contains powerful probiotics
Wards off intestinal pathogens
Serving Size: 1 Capsule
Servings Per Container: 60
---
Directions: Take one capsule before or during each meal or as directed by your healthcare practitioner.
Storage: Store refrigerated.
Shipping: Product should be shipped with an ice pack if there is risk of prolonged exposure to temperature exceeding 90 degrees. Supplementrelief ships with an ice pack at 75 degrees or higher. Below 75 degrees an ice pack is not necessary but may be requested in the order notes for an additional charge of $4.95.
| Ingredient | Amount |
| --- | --- |
| Probiotic Blend Containing 5 Billion Live Organisms: | |
| Saccharomyces boulardii Bacillus subtilis Lactobacillus acidophilus | 125 mg |
| Lactobacillus acidophilus Rosell-52 | |
| (reclassified L. helveticus) | |
| Lactobacillus rhamnosus Rosell-11 | |
| Bifidobacterium longum Rosell-175 | |
  Related Wellness Resources
We encourage you to take advantage of these FREE Wellness Resources on our website.
---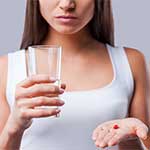 Antibiotics Contributing to Obesity?
Your intestinal tract, AKA "the gut" is becoming something more and more scientists are paying attention to for a wide variety of illnesses and long term health issues. Antibiotics may be helpful at times but need to taken with precaution.
---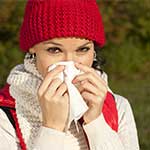 ---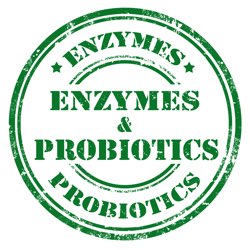 ---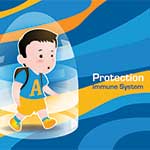 Why You Should Care About Gut Health
The Gut (think intestinal/digestive tract) is where approximately 80% of your immune system lives. It's been overlooked in the general healthcare world, and here's why you should care about and for it.

What's on Your Mind?
Ask questions. Share your thoughts. Note that we cannot answer questions relating to specific medical conditions - please refer those to your qualified healthcare provider. Post a new Comment or Reply to an existing one.
Help for using the Discussion Forum.
What's on Your Mind?
Share your thoughts. Post a new Comment or Reply to an existing one.
Help for using the Discussion Forum.
 Discussion Forum Help
---
Comments are displayed in order of the last one posted so the most recent Comment is at the top and older Comments are towards the bottom. Replies within a Comment are displayed in reverse order with the oldest Reply at the top and the most recent one at the bottom.
Each post identifies who made the post and the date and time the post was made.
Mouse over the icons for tooltips that explain what the data means.
If you see this icon you can attach an Audio file to your post.
If you see this icon you can attach a Document file to your post.
If you see this icon you can attach an Image file to your post.
If you see this icon you can attach a Video file to your post.
You will see the Ban icon (Report Post as SPAM) immediately following the Timestamp of the post. Click this icon if you feel strongly that the content posted is not appropriate and should be reviewed by the Forum Moderator. You will be provided with a confirmation dialog to be sure you wish to submit this post for review. If submitted, the Forum Moderator will be notified to review the post and will determine what type of action to take.
Click in the upper right corner of this Help modal or anywhere on the web page outside of the modal to exit Help.
×
NuMedica Tri-Flora Plus
$
45.95
New Available online