---
NuMedica ResveraPlex Plus
New
Vegetable Capsule Gluten Free Vegetarian
Cardiovascular Support
Designed with the plant-based compound resveratrol, found in grapes, that may reduce the risk for heart disease and diabetes mellitus.
Size: 60 capsules
UPC: 812527011977 SKU: NM311


Advanced Cardiovascular Support from NuMedica ResveraPlex Plus
NuMedica ResveraPlex Plus is formulated with resveratrol to provide advanced cardiovascular support. Resveratrol is a natural plant-based compound found in foods like grapes that may have the ability to improve cardiovascular health and help the body ward off heart disease. Its powerful antioxidant effects may also benefit the body in many other healthful ways.
The Benefits of Resveratrol
NuMedica ResveraPlex Plus is designed with potent resveratrol that has been linked to many health benefits. Preliminary studies have indicated that this compound found in the skins of grapes, for example, has anti-inflammatory effects. Inflammation is associated with disease. By warding it off along with the free radicals that cause it, you can more effectively protect your overall health.
Many scientists are particularly interested in resveratrol for its ability to enhance heart health. According to research, resveratrol may be able to help reduce harmful LDL cholesterol in the blood where it can lead to a hardening of the arteries. It may also be able to help ward off hypertension and reduce cell adhesion, which makes it more difficult for plaque to build up in the arteries where it can block vital blood flow.
Other research involving resveratrol is focused on its potential anti-cancer effects and its ability to reduce the risks for obesity. It may even be able to reduce insulin sensitivity, which may decrease the risk for diabetes mellitus. Research also shows that resveratrol can contribute to more youthful looking skin and increased longevity with its anti-aging properties.
You can make resveratrol part of your healthy lifestyle by taking a NuMedica ResveraPlex Plus. With its natural ingredients, this supplement can enhance heart health and may provide other healthful benefits as well.
Formulated with the plant compound resveratrol
May enhance heart health
May reduce hypertension and LDL cholesterol
Provides powerful antioxidant protections
Serving Size: 1 Capsule
Servings Per Container: 60
---
Directions: Take one capsule daily or as directed by your healthcare practitioner.
| Ingredient | Amount |
| --- | --- |
| Trans-Pterostilbene (pTeroPure®) | 50 mg |
| Polygonum cuspidatum Extract (root/rhizome) | 500 mg |
| (50% natural trans-resveratrol: 250 mg) | |
  Related Wellness Resources
We encourage you to take advantage of these FREE Wellness Resources on our website.
---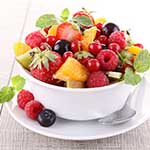 What's on Your Mind?
Ask questions. Share your thoughts. Note that we cannot answer questions relating to specific medical conditions - please refer those to your qualified healthcare provider. Post a new Comment or Reply to an existing one.
Help for using the Discussion Forum.
What's on Your Mind?
Share your thoughts. Post a new Comment or Reply to an existing one.
Help for using the Discussion Forum.
 Discussion Forum Help
---
Comments are displayed in order of the last one posted so the most recent Comment is at the top and older Comments are towards the bottom. Replies within a Comment are displayed in reverse order with the oldest Reply at the top and the most recent one at the bottom.
Each post identifies who made the post and the date and time the post was made.
Mouse over the icons for tooltips that explain what the data means.
If you see this icon you can attach an Audio file to your post.
If you see this icon you can attach a Document file to your post.
If you see this icon you can attach an Image file to your post.
If you see this icon you can attach a Video file to your post.
You will see the Ban icon (Report Post as SPAM) immediately following the Timestamp of the post. Click this icon if you feel strongly that the content posted is not appropriate and should be reviewed by the Forum Moderator. You will be provided with a confirmation dialog to be sure you wish to submit this post for review. If submitted, the Forum Moderator will be notified to review the post and will determine what type of action to take.
Click in the upper right corner of this Help modal or anywhere on the web page outside of the modal to exit Help.
×
NuMedica ResveraPlex Plus
$
66.95
New Available online