Summer Paradise Shake
Breakfast Snack
Drink
Raw Vegetarian Gluten Free
Summer Paradise is a mouthwatering blended shake with flavors of strawberry, kiwi, pineapple, coconut and citrus featuring NuMedica GlutaMed, Liposomal Vitamin C and Power Reds Strawberry-Kiwi.
This is one of six whole foods recipes from NuMedica's Shake It Up series.
This refreshing summer shake features Power Reds Strawberry-Kiwi, a delicious and energizing reds formula loaded with natural vitamins, ionic trace minerals, enzymes, antioxidants, phytonutrients and symbiotic intestinal flora.
High levels of the amino acid glutamine—along with arabinogalactan, licorice and aloe vera—are included in this shake provided by the GlutaMed in this recipe.
In addition to the naturally occuring vitamins in Power Reds, 1,000 mg of Vitamin C along with 100 mg of Carnatine fumerate are delivered in phosphatidylcholine liposomes provided by the Liposomal Vitamin C, not only adding antioxidant and immune benefits but also a refreshing splash of citrus.
Serves: 1
https://cdn-manager.net/media/images/summer-paradise-shake-large-landscape.jpg
NuMedica Shake Recipes for a Healthy Lifestyle 1:04
Nutrition Facts
| Fact | Amount |
| --- | --- |
| Calories | 192 |
| Fat | 5 g |
| Carbs | 37 g |
| Protein | 1 g |
Ingredients
---
1 scoop GlutaMed

1 tsp Liposomal Vitamin C

1 scoop Power Reds Strawberry-Kiwi

1 cup Pineapple

8 oz Coconut Milk

1 cup Ice
Directions
---
Combine GlutaMed, Liposomal Vitamin C, Power Reds Strawberry-Kiwi, pineapple and coconut milk in a blender with ice. Blend until ingredients are mixed and ice is well crushed.
NuMedica Supplements Used in Recipe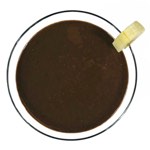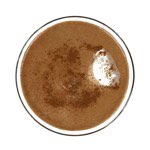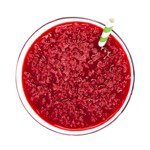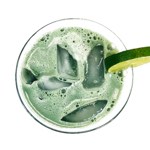 Discussion Forum Help
---
Comments are displayed in order of the last one posted so the most recent Comment is at the top and older Comments are towards the bottom. Replies within a Comment are displayed in reverse order with the oldest Reply at the top and the most recent one at the bottom.
Each post identifies who made the post and the date and time the post was made.
Mouse over the icons for tooltips that explain what the data means.
If you see this icon you can attach an Audio file to your post.
If you see this icon you can attach a Document file to your post.
If you see this icon you can attach an Image file to your post.
If you see this icon you can attach a Video file to your post.
You will see the Ban icon (Report Post as SPAM) immediately following the Timestamp of the post. Click this icon if you feel strongly that the content posted is not appropriate and should be reviewed by the Forum Moderator. You will be provided with a confirmation dialog to be sure you wish to submit this post for review. If submitted, the Forum Moderator will be notified to review the post and will determine what type of action to take.
Click in the upper right corner of this Help modal or anywhere on the web page outside of the modal to exit Help.
×