Smooth Beets Shake
Breakfast Snack
Drink
Vegetarian Gluten Free
Smooth Beets is a bright and refreshing blended shake with beet, carrot and ginger featuring NuMedica Fiber Factors and Liposomal Curcumin.
This is one of six whole foods recipes from NuMedica's Shake It Up series.
This summer shake features Fiber Factors advanced fiber formula promoting regularity and helping maintain healthy intestinal function. This formula is also certified with natural omega fatty acids.
In addition to the fiber in this shake, Liposomal Curcumin provides 250 mg of curcuminoids delivered in phosphatidylcholine liposomes for optimal absorption and bioavailability support.
Serves: 1
https://cdn-manager.net/media/images/smooth-beets-shake-large-landscape.jpg
NuMedica Shake Recipes for a Healthy Lifestyle 1:04
Nutrition Facts
| Fact | Amount |
| --- | --- |
| Calories | 165 |
| Fat | 4 g |
| Carbs | 27 g |
| Protein | 6 g |
Ingredients
---
2 1/2 tbsp Fiber Factors

1 tsp Liposomal Curcumin

4 oz Carrot-Ginger Juice

4 oz Beet Juice

1 cup Ice
Directions
---
Combine Fiber Factors, Liposomal Curcumin, carrot-ginger juice and beet juice in a blender with ice. Blend until ingredients are mixed and ice is well crushed.
NuMedica Supplements Used in Recipe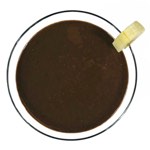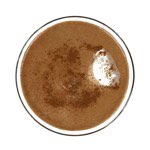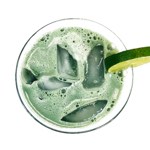 Discussion Forum Help
---
Comments are displayed in order of the last one posted so the most recent Comment is at the top and older Comments are towards the bottom. Replies within a Comment are displayed in reverse order with the oldest Reply at the top and the most recent one at the bottom.
Each post identifies who made the post and the date and time the post was made.
Mouse over the icons for tooltips that explain what the data means.
If you see this icon you can attach an Audio file to your post.
If you see this icon you can attach a Document file to your post.
If you see this icon you can attach an Image file to your post.
If you see this icon you can attach a Video file to your post.
You will see the Ban icon (Report Post as SPAM) immediately following the Timestamp of the post. Click this icon if you feel strongly that the content posted is not appropriate and should be reviewed by the Forum Moderator. You will be provided with a confirmation dialog to be sure you wish to submit this post for review. If submitted, the Forum Moderator will be notified to review the post and will determine what type of action to take.
Click in the upper right corner of this Help modal or anywhere on the web page outside of the modal to exit Help.
×