Great Grandpa's 150 Year FOOD Rule 4:25
What Happened To Real Food?
Food use to be real- the fresh, natural, whole food that God created that spoils and goes bad in a few days if you don't eat it. That's actually how real food was meant to be. Remember how God fed the children of Israel manna each day while they were in the wilderness? Couldn't put that in a box on a shelf and eat it later. So what happened? Where did the cereals, pastries, cookies, sandwiches, chips, burgers, fries, soft drinks, and all of this other fake food come from?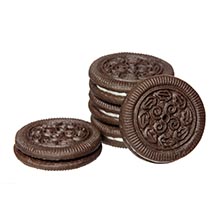 One of the first processed foods in America.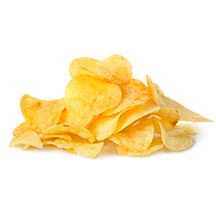 Highly processed foods like potato chips are harmful to the body.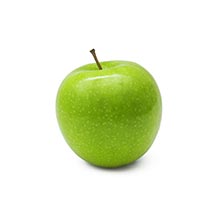 Eat whole, natural foods.
The S.A.D. American Diet (Standard American Diet)
Convenience and catering to the fast-paced, consumption-oriented society we have become, particularly over the last 50 years
. Fake food did not exist in earlier times other than an occasional candy treat at the local mercantile store. As manufacturing and distribution capabilities increased, profit-oriented individuals and organizations began designing and producing foods that lasted longer than three days and could be transported from where they were made to locations far away where they would be purchased and consumed.
Turned into big business
. In time fake foods were designed
to be addictive appealing to pleasure centers in our brain
, much like cigarettes become addictive to the smoker.
As our culture became more consumption-oriented we found ourselves working more and more to pay for the things we consumed like fancier cars, bigger homes and other "upgrades" we deemed essential to our modern lifestyle. With less time, we turned to convenience for what was formerly family meal-time with meals prepared and consumed at home. No longer time for shopping and cooking. Less family homes- more people living alone so why bother with cooking for so few? Microwaves and drive-through windows became our savior. Grab something to go and quench the appetite cravings quickly while you focus on more important things. How S.A.D.
Poor Nutrition and the Explosion of Chronic Disease
Today in the United States almost 2/3 of the adult population is overweight. 1/2 of the population has one or more chronic diseases. Most of us are stressed out and tired trying to keep all of the balls we are juggling from falling to the ground. We are not meant to live like this. The foods we are consuming are literally killing us. They have little or none of the micronutrients our cells require. They are loaded with chemicals designed to make the food last longer and to appeal to our brain's pleasure center as tasting great. This temporary "satisfaction" leaves us starving for real nutrients and inflames our immune system which has to fight off all of the foreign, fake substances we routinely digest. We need real nutrition that only comes from real food.
The reason we are overweight, tired and sick so often is primarily because of the processed food we are eating which is creating disease in our bodies.
So What Do We Do About It? Simple!
1. Eat More Natural Whole Food and Less Fake Processed Food
You don't have to go on some fad diet of raw carrots and tree bark that will make you miserable. Just start slowly substituting one unhealthy food or beverage for something healthier and then observe how you feel after a few days or a week. For example, instead of a soda or fancy sugary coffee drink, have a glass of water or black coffee, hot tea, or some other healthier alternative. Maybe skip the bread or dessert during a meal. Or substitute a fresh vegetable for a starch such as potatoes or pasta. So good so far? Then try that a few more times each week. You will likely find that you begin feeling better, sleeping better, having more energy, and loosing some fat.
Our body is designed to heal naturally when we feed it correctly. Gradual lifestyle changes over time produces amazing results- both good and bad. Depends upon whether the change is a healthy or unhealthy choice.
It is our choice!
Here's a great, affordable grocery shopping list of real, whole foods you can get at any grocery store. Forget about the myth that eating healthy costs too much. Here's proof that it doesn't. Need some ideas on how to prepare great-tasting meals using healthier foods? Try our Healthy Living Whole Foods Cookbook.
Our website is full of quality, practical, Wellness content and resources that are free and easy-to-understand. Checkout the Wellness Resources and Supplements tabs on this page as well as the Blog, Recipes and Wellness menu items.
2. Add Quality, Nutritional Supplements from NuMedica to Your Daily Diet
Supplements are meant to help us get the nutrition we are not getting from our S.A.D. A great place to start is with a quality Multivitamin such as MultiMedica for Women or MultiMedica for Men. For immediate benefit with the gradual diet changes recommended above you might consider a daily meal replacement by adding NuMedica Total Vegan Protein for a great-tasting, low-carb, low-calorie infusion of 26g vegan protein, and for a healthy snack-replacement NuMedica Power Greens for a refreshing daily beverage with over 50 superfoods per serving. Both of these powdered-drink mixes come in multiple flavors with economy and single sizes. The singles are great for convenience and on-the-go. Grab one as you rush out the door in the morning- it's much better for you than the coffee or soda and muffin from the drive-through, corner convenience store or vending machine!
One of the best 30-day combo supplement packages we offer is called NuMedica Core Nutrition Supplement Pack. This well-balanced daily regimen has four high-quality supplements that cover the majority of daily nutritional needs that EVERYONE can benefit from. Core Nutrition Supplement Pack is the perfect supplement package for someone who is trying to learn about better health, and get acquainted with high-quality, professional-grade supplements. For additional benefit and value add a Total Vegan/Absolute Protein or Power Greens.
---
Please give us a call at (888) 424-0032 or email if we can help you with NuMedica supplements.