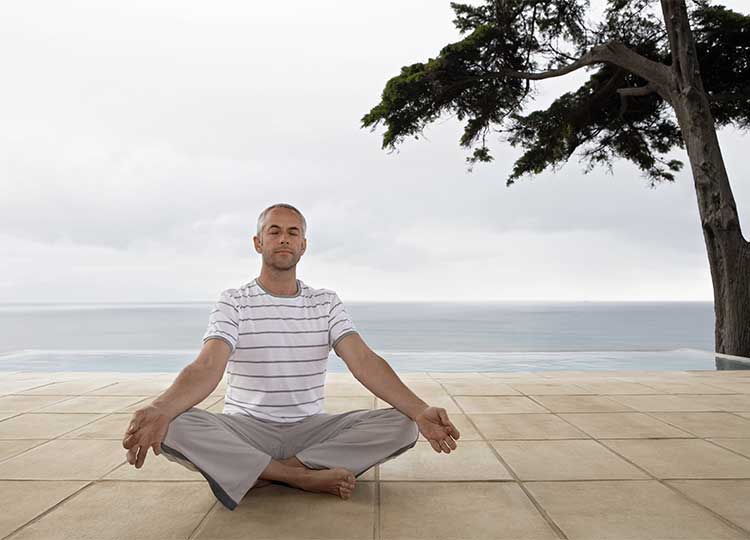 Using deep breathing exercises like yoga, and high quality supplements can help you down-regulate your stress.
We like to strengthen the mind with supplements. These supplements don't have glamorous names, but they really work. The first is 5-HTP, a great resource to promote proper serotonin levels. It can help with occasional sleeplessness, combat stress, and help to level out your mood. The second is a real mouthful to say, but don't let the name fool you. Phosphatidyl Serine (PS) is anything but a post script! It helps to maintain or improve cognitive functions such as memory and learning. It's plant based and a real winner if you're looking to support your memory. The third is Reminisce, a unique blend of nutrients and botanicals. It helps to provide optimum cognitive function and improves memory. In addition, it works to improve endocrine balance as well as neurological function.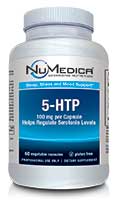 Supports healthy brain function to maintain proper serotonin levels, support for sleeplessness, stress, and mild mood fluctuations.
---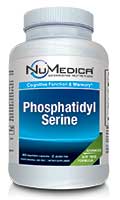 Nutritional plant-based supplement targeting the cellular level of the brain naturally enhances cognitive function and memory.
---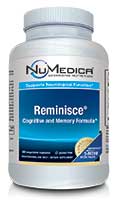 A distinctive blend of nutrients and botanicals that provides optimum cognitive function and memory enhancement.
To still my mind, I try and keep two disciplines. One thing I do at least two times per week is practice a cardio/hot yoga fusion. I do not do this a a religious experience, but rather, as a way to keep my body fit and my mind quite. I kick it up a notch, so to speak, by doing it in a hot room. This yoga practice gets my body and mind working together, because at least for me, I often feel that they are going in two different directions! Standing, bending, twisting, and crunching in a 105 degree room takes all of my physical and mental efforts to work in harmony. The sweating, stretching, and breathing help me to remember that my body needs to detoxify in order to be in the best health possible. If yoga isn't for you, try a different form of exercise that burns the physical stress we all experience and don't do enough to eliminate due to our sedentary lifestyle.
My favorite way to still my mind is meditation. We are what we think, and if I'm dwelling on the negative, well, I'm probably not going to be the best person I can be. I love to use the Psalms to meditate. No matter my mood, I can find a Psalm that seems to hit the target, and the great thing is, even the ones that talk in honesty about how frustrating and sometimes painful life can be, they seem to always end up with a reminder that God in HIS faithfulness is right there beside me, guiding, directing, and holding my life in the palm of His hand, and what could reduce stress more than that?
I would love to hear from you about how you reduce stress or if you've tried these products and love them like I do! Please leave a comment in the Discussion Forum.