Are you worried about staying in shape during the holidays? So, what can you do to stay in shape during the holidays and curb that nasty holiday weight?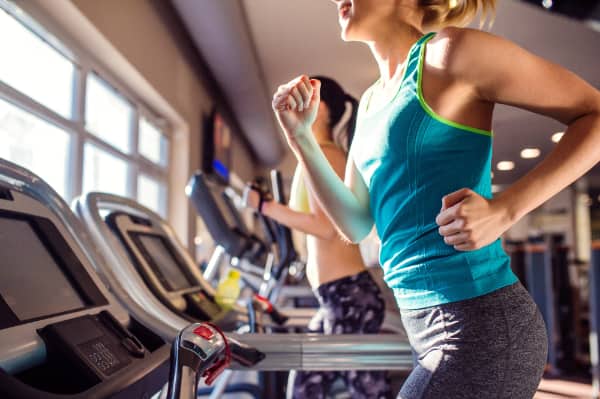 If you're looking to take control of your body this holiday season, you're going to want to read this. To help, we're sharing nine workout tips for how to stay in shape throughout the holidays. In following these tips, you can enjoy the magic of the holidays without having to stress about your waistline.
1. Make a Plan
First things first, it's time to make a plan.
If you know that you're prone to putting on holiday weight, making a workout plan in advance is your best line of defense. In addition to eating well, ensuring proper exercise is the best way to steer clear of holiday weight gain. When determining your plan, it's important to find one that will fit realistically into your holiday schedule.
In establishing your plan, you'll want to outline the frequency of your workouts, when they'll take place and the details of your activity. For example, a few days a week you may commit to morning cardio workouts while the afternoons are reserved for strength training.
Could your plan use some help? If so, check out these tips on how to avoid weight gain during the holidays. 
2. Schedule Your Workouts
Next, you're going to want to schedule each and every workout.
This means pre-planning your workout schedule and physically inserting these workouts into your calendar. Just as you schedule work meetings and dentist appointments, your workouts should also be scheduled. This is the best way to ensure that you stay on track and a simple way to keep yourself organized.
This is also a great way to keep yourself motivated and accountable. When your workout is already pre-planned into your day, you're all the more likely to follow through with this workout. This is especially true if you've signed up for a class in advance and paid your dues.
3. Track Your Activities
Have you ever tracked your physical activity?
In today's day and age, there are multiple ways to track your physical activities throughout the day. Whether it's a watch or a smartphone device, tracking your activities has never been easier.  With this, you can track anything from your daily steps and your heart rate to your morning jog and your strength training workout.
This is an incredibly simple way to stay on top of your activity levels and to motivate yourself to move throughout the day. You can also share your activities with friends or upload your activities onto your social media page. For those that need an extra kick in the butt, this is a great way to inspire yourself to keep moving!
4. Find an Accountability Partner
Let's face it, staying active is far more realistic and enjoyable when we have an accountability partner. Whether it's your spouse or a friend from work, an accountability partner is one of the best ways to motivate yourself.
With an accountability partner, you can work together to determine your goals and your workout schedule. If you're in close proximity, you can get together physically and accomplish these workouts together. This is a great way to make your exercise regime more enjoyable and to ensure that you show up each day.
It's also important to note that an accountability partner doesn't have to be someone that you know or who you see physically. In fact, many people find accountability partners online through virtual workout and weight loss communities. While not exercising together in-person, simply having an accountability partner to report to is largely effective.
5. Stay Moving
When we consider that overweight and obesity affects approximately one-half of American adults, it's easy to see why movement is such careful consideration.
Remember, staying active doesn't always have to mean establishing a dedicated workout. Instead, staying fit can be as simple as increasing small daily movements. This could be with anything from walking around the block and cleaning your house to riding your bicycle to the grocery store.
These are simple and yet incredibly effective ways to increase your daily movement. For able-bodied people, these activities are generally straightforward and undemanding. They're also cost-effective and require very little pre-planning on your behalf.
6. Exercise in the Morning
If you're serious about maintaining your workout schedule, be sure to schedule your workout during a morning timeslot.
This is a great way to boost your mental and physical energy for the remainder of the day. When you've crushed your morning workout, you're going to be all the more prepared to take on whatever life throws at you that day.
It's also the time of which in which you're most likely to stick to your workout plan. When your workout is scheduled to begin your day, there's very little that can get in the way of this happening. This is as compared to afternoon and evening workouts that are far more susceptible to the distractions of your home and work life. 
As it turns out, morning workouts are also the best timeslot for weight loss. This is because working out in the morning is considered to be the number one way to burn stored fat. If you're looking to lose weight, a morning workout on an empty stomach is the best time to do so.
7. Get Creative
During the holiday season, there's an influx of activities that promote sedentary behavior.
After all, what could be better than kicking back and watching your favorite holiday film and sipping hot chocolate? While there's no denying the enjoyment of such relaxation, it's important to balance these relaxing moments with active moments. The good news is that the holidays provide plenty of fun and enjoyable active opportunities. 
Try to schedule an evening family walk to enjoy the spectacle of holiday lights in your neighborhood. Or, maybe there's an ice rink in your neighborhood that hosts weekly hockey games. Whatever it may be, staying active during the holidays will often require a dose of creativity.
8. Limit Your Alcohol Levels
Of course, overindulging in liquid calories is only natural during the holiday season.
We're attending plenty of parties, the office is serving punch on weekday afternoons and all those holiday drinks are far too tempting to ignore. While overdrinking is often tempting at this time, do your best to keep your alcohol intake at a healthy level.
Of course, alcohol is often high in calories. But, perhaps more significant, the after-effects of alcohol drain our body and our mind. When we have a morning workout scheduled for the following day, the overconsumption of alcohol is sure to negatively impact the workout. Not only is it far less likely to happen, but your body simply won't be capable of performing at its usual level. 
If you've already been indulging, don't beat yourself up. To prepare for the future, check out these tips on how to lose weight after the holiday season.
9. Get a Proper Night's Rest
At the end of the day, maintaining a proper workout routine isn't going to work if your sleep habits are subpar.
If you want to get serious about staying in shape during the holidays, it's time to focus on your sleeping habits. To start, you're going to want to ensure that you're sleeping the recommended number of hours on a nightly basis. Generally speaking, the average adults require 7-9 hours of sleep each night. 
Remember, sleep gives our body the time that it needs to recover, conserve energy and repair our muscles. Without a proper night's rest, our body doesn't have the time necessary to repair and replenish itself. As a result, both our physical and mental performance will be impacted the following day.
It's also important to note that routine exercise will begin to better your sleep habits and reduce stress in the long run. While logging the recommend nightly hours can be difficult, this should become easier as you establish your exercise regime.
Our Guide to Staying in Shape During the Holidays
If you're fixated on staying in shape during the holidays, it's time to take control of your workout schedule!
When we're checking items off our holiday list and filling our homes with the smell of holiday cookies, it's easy to stray from our usual healthy habits. But, starting the new year with a few extra inches doesn't have to be a yearly routine. In fact, staying active during the holiday really doesn't have to be so difficult.
If you're looking to keep the inches off this holiday season, allow our guide above to inspire you. From scheduling your workouts to getting a proper night's rest, it is possible to remain your healthiest self even during the holiday season.
Are you on the search for supplements to help better your exercise regime? If so, be sure to browse our selection today!