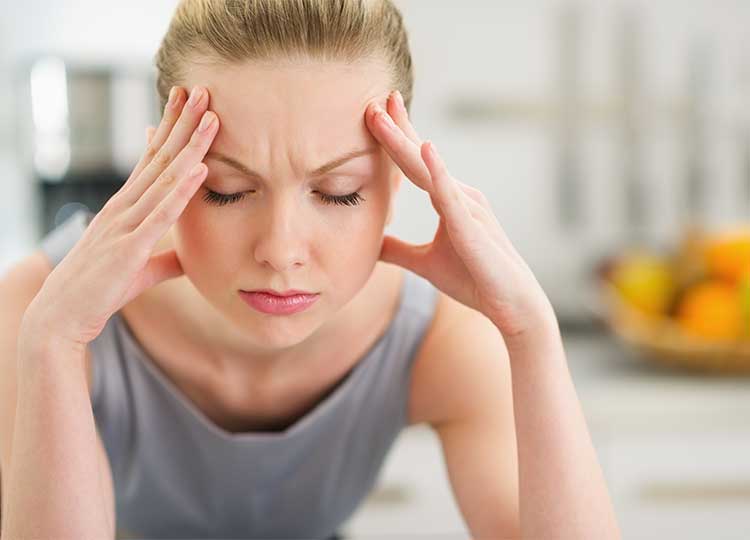 Adrenal Glands Trigger Fat Storage When We're Stressed.
  This is the 1st post of a 2-part blog series called Yes! Stress Makes You Fat.
The next few blog postings are going to be on two perpetually hot topics: stress and fat. Today we're going to discuss an often misunderstood aspect of weight gain and loss, the adrenal system. Ok, before you think you need another cup of coffee to have this cerebral discussion, let me assure you, it's easy to understand this topic, and this knowledge can give you a whole lot of power in your weight loss journey.
The adrenal gland is made up of two parts, both of which produce different sets of hormones. The adrenal cortex produces corticosteroids that regulate the balance of salt and water in the body. This means bloating and water weight gain are regulated by this gland. It also influences metabolism. Does this little gland have your attention now? The second aspect of this gland is the inner part, called chatecolamines, which produce that increased burst of energy when you experience high stress or danger.
When we experience stress, our body senses that it might need energy later, so it holds onto the calories and the water. This is great if you are in a famine, or truly in physical danger, but if you experience long-term low grade stress (or more) every day from the busyness and business of life, you are probably in trouble. Over time, your body will accumulate what I like to call "stress fat". This is something your body is purely holding onto for emergency purposes, but the famine or flood never comes.
Over time we continue to build up the water weight and body fat. Our next blog, we will discuss the specific steps you can take to shed those unwanted "stress fat" pounds!