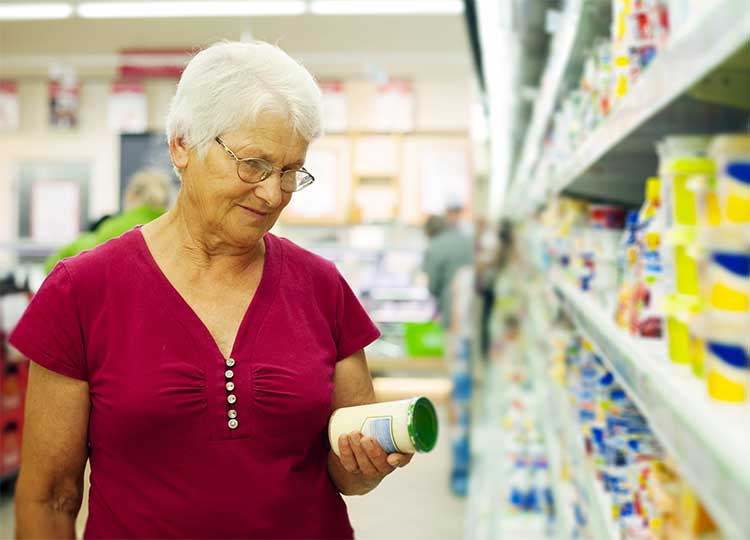 "Real" Foods Don't Require A Label, But Processed Foods Do!
Eat Whole Unprocessed Foods
It may be hard to believe, but, the original, no-fail diet that consistently works is one that requires no pills, no powders, and NO LABEL READING. It's called - wait for it - "Eating Whole, Unprocessed Foods". I know this comes as a shock to some people, but eating whole fruits and veggies give you the nutrients you need and has no added sugar, no gluten, and no lactose, also no soy, no egg, and no yeast. You can even take it a step further by doing only organic for no chemicals.
Good Fats are... Good for You
Goods fats, called dietary fat, provides macronutrients your body needs including omega-3 fatty acids. Some fruits, like avocado, have fats, but the fats in fruits and veggies as well as lean meats are good fats, not bad fats. If you're wanting to boost the good fats a bit more, add some MCT Oil drizzled over some salad. Whole fruits and veggies also work as anti-oxidant scrubbers to remove toxins, as well as giving your body whole food nutrition. Each of these unprocessed foods will work for your overall health benefits.
Lose the Processed Foods
If you want to radically change your life, get rid of the processed foods! Simple, easy, and doesn't cost you a dime! If you have more than 15 pounds to lose, we have a great weight loss product that works with eating only whole, unprocessed foods. It can work with you as you transition into the whole foods world. It's called the NuMedica hc3 Lifestyle Program. It works with the body to reset metabolism, curb hunger and cravings, optimize mineral and nutrient intake, and change your life for the better. As I've stated in other blogs, the hc3 Lifestyle Program is derailed by almost any processed food, so it works great to help you change your habits for 30 days. After that, we have the NuMedica Metabolic Reset Kit that gets you up to a higher caloric intake while build the skill and habits you need to have long-term success in the whole foods eating realm.