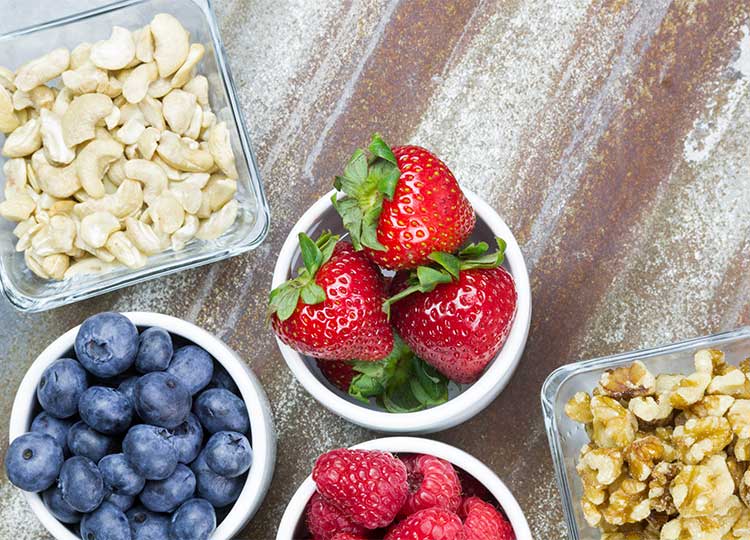 Many people forget the original gluten-free snacks: veggies, fruits, & nuts!
We Often Assume Processed Foods are the Only Quick Snacks
Last week I got a note home from my child's teacher. Each child is asked to contribute 24 snacks to keep the kids going. The teacher said they really needed some gluten free snacks, and she suggested Cheetos. Really? I wrote her a note and asked if we could donate some gluten free APPLES instead. She was happy with the suggestion.
I know that teacher was trying to do something good, (and I promise I'm not trying to be negative- she's an awesome teacher) but it illustrates an important point. Sometimes, as we get into the rush and business of life, we can begin to slide into bad habits. A run through the drive through, a quick candy bar to tide us to dinner, a muffin with our coffee. Assuming processed foods are the only quick snacks can be an easy mistake we can make for ourselves and our kids.
You Can Make Healthy Snacks
The thing is, it takes almost no effort to eat healthy too. You just have to be a bit more prepared! Here are some healthy snack alternatives for you and your kids. With the World Series (go Tigers) coming up soon, as well as Football Tailgating, and Snack day for your Scout Troop or School, these snacks are healthy, easy, and mostly fun!
Apples or other fresh Fruit and if you want to Jazz it up a bit, get some Greek Yogurt Sweetened with Honey!
Veggie Tray - for a kick this Tailgating Season, add some Hummas for Dipping Nuts- great protein assuming there's no allergies.
For non vegetarians, meat rolled with a bit of cream cheese and even chive is great!
Melon Grenada (lots of great recipes online). All you need is a blender and freezer for this one, kind of like a fruit slushie.
Make Banana Muffins (use potato or tapioca flour if you need gluten free) and don't add the sugar- they still taste great!
I love smoothies as well- add a handful of spinach to any smoothie for some extra nutrients- no one will ever taste or suspect!
Popcorn with or without butter is fantastic.
Pears, Apples, or Bananas with Peanut or Almond Butter to dip- my personal favorite breakfast!!
Chicken Salad is another great snack- toss cooked chicken breast with olive oil, add chopped grapes, apples, and celery. Use pita chips or pita triangles for extra fun.
We also have quick protein shakes and superfood antioxidant drinks from NuMedica for some yummy meals and snacks on the go that are nutritious, low-calorie and gluten free.
I hope these suggestions get your creative juices flowing. This is just my 3 minute list of snacks on hand in my fridge and pantry. You can find lots of healthy and great-tasting recipes in our Healthy Living Whole Foods Cookbook.