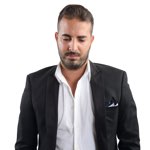 Today I Feel... Discouraged
Libby Wright
2015-05-10
2015-05-10
05/10/15
Are you feeling discouraged? Here's some advice to help bring up your confidence!
What happens when despite your best efforts, you still have health problems? Today is a day like that for me and my Graves Disease.
Today I feel discouraged because despite my best efforts, my auto immune disease has taken the upper hand.
In moving back home, I have had to find an arsenal of new doctors, and one of them was so encouraged by all of my great test scores, that she decided to adjust my medication dosages and aggressively lower them. Bad move.
Now I have headaches, swollen eyes, high body temperature, inability to sleep, high anxiety, and an inability to eat many solid foods. After a whopping 3 hours of sleep last night, I rolled out of bed and decided to share with my faithful readers:
Because even with our best efforts, sometimes, we still struggle with chronic disease.
So what am I going to do today? In no particular order:
Have a good cry. I've had to learn not to bottle up my feelings, but be honest with myself that it's disappointing when I hit a bump in the road.
Talk with my doctor to change my medications around, then find out what supplements I need to take for now to give me every advantage.
Take my kids to see a funny movie, visit my parents, and have dinner with some of my closest lifelong friends.
Fall asleep, when I can in my husband's arms.
I may feel discouraged today, but I am NOT hopeless. On the contrary, I have an eternal hope. Whatever trials I face today, are nothing compared to the joy I have waiting for me in eternity.
The last thing I will do today is rest in my Savior. This is the Bible verse God gave me at the start of this struggle. It is from Joshua 1:
Have I not commanded you, be strong and courageous? Do not be terrified, do not be discouraged. For the Lord your God will be with you... wherever you go.
Knowing God is with me makes me remember that I can face whatever life throws my way, and for now, I will walk this path, hand in hand with HIM.
If you have a word of encouragement for other readers or struggle like this too, leave a comment.

What's on Your Mind?
Ask questions. Share your thoughts. Note that we cannot answer questions relating to specific medical conditions - please refer those to your qualified healthcare provider. Post a new Comment or Reply to an existing one.
Help for using the Discussion Forum.
What's on Your Mind?
Share your thoughts. Post a new Comment or Reply to an existing one.
Help for using the Discussion Forum.
 Discussion Forum Help
---
Comments are displayed in order of the last one posted so the most recent Comment is at the top and older Comments are towards the bottom. Replies within a Comment are displayed in reverse order with the oldest Reply at the top and the most recent one at the bottom.
Each post identifies who made the post and the date and time the post was made.
Mouse over the icons for tooltips that explain what the data means.
If you see this icon you can attach an Audio file to your post.
If you see this icon you can attach a Document file to your post.
If you see this icon you can attach an Image file to your post.
If you see this icon you can attach a Video file to your post.
You will see the Ban icon (Report Post as SPAM) immediately following the Timestamp of the post. Click this icon if you feel strongly that the content posted is not appropriate and should be reviewed by the Forum Moderator. You will be provided with a confirmation dialog to be sure you wish to submit this post for review. If submitted, the Forum Moderator will be notified to review the post and will determine what type of action to take.
Click in the upper right corner of this Help modal or anywhere on the web page outside of the modal to exit Help.
×