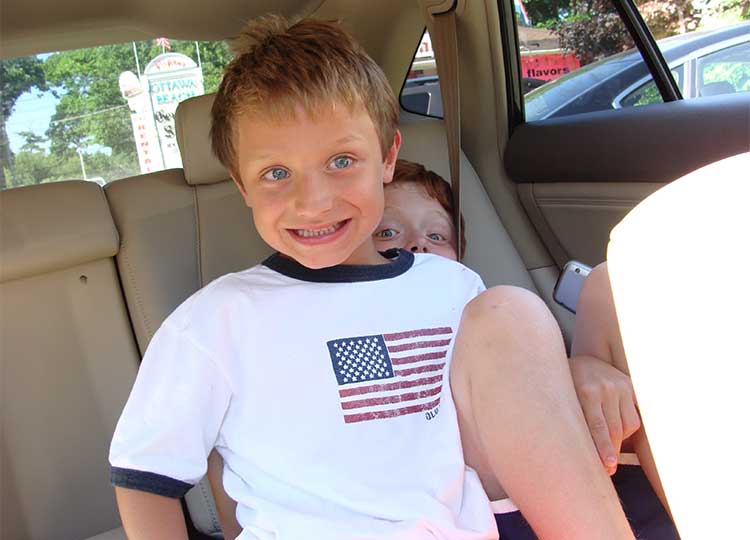 By removing dairy and sugar, my son virtually eliminated the need for asthma medicine.
We finally decided to take Isaac off of all dairy for a while. He had not tolerated dairy products well as a toddler, and we were grasping for straws. Sure enough, the asthmatic symptoms as well as strange stomach issues he had developed went away within a week. We felt like we had struck gold!
As we progressed, we realized that not only dairy, but also large amounts of sugar (which disrupt endocrynology) were to blame for his issues. We began supplementing him with vitamins as well, and he has now been basically symptom free for over a year now with NO medication at all!
But, I have to admit, he is a bit of a character. We made a rule that there would be very limited sweets at our home to help him (and all of the rest of us stay healthy), but he loves his treats. So as we implemented this rule he innocently asked, "What if I'm at a friend's house and they offer me something, can I have it then?" Thinking this would be a rare occasion, we agreed, but Isaac had other plans.
Within a few weeks, he had developed his "junk food route" around the neighborhood. He would ask for a treat and our friends and neighbors would tousle his hair and smile and hand him a cookie or soda or pop tart. When it was discovered, we all had a good laugh- outsmarted by a 7 year old!
Now he knows the importance of his nutrition for his health, and he work with us to keep himself healthy (most days). We want to be balanced and let him have a normal childhood, but still stay healthy. If anyone knows how to do that 100% of the time, though, I'd love to hear how!