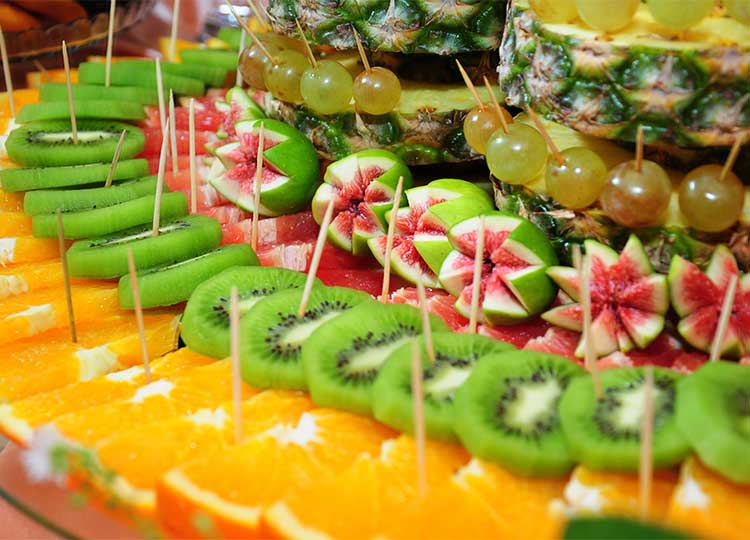 Bring a healthy dish to your next event!
In my final nod to holiday eating, I'd like to point out that there are times when you are put into social situations where you really need to/ are expected to eat and bring food for a gathering.
I hope this week we've shed some light, insight, and humor to the task of holiday eating in our culture. I'd like to share with you one final recipe that I love to use when I'm asked to bring cookies, cake, etc... for church coffee hour type functions. It's a tea bread WITH NO SUGAR, but kids absolutely love it! (And not just my kids who are used to not having sugar, but all their friends too!)
I like to set out butter, cream cheese, or you can eat it plain. This recipe works for mini muffins, or regular muffins as well. Put it with some orange slices and grapes for color and you've got a great hit that you don't have to feel guilty serving those you love. So indulge this weekend, and enjoy some home baking!
Sweetener Free Banana Bread
3 large bananas peeled
2 large eggs
1/2 cup organic butter
1 tsp baking soda
1 1/4 cup flour (unbleached organic)
1 Tbsp lemon juice
1 Tbsp lemon zest (optional)
Pre-heat oven to 325 degrees. Put eggs, bananas, lemon, zest, and butter in blender. Blend until smooth. Add dry ingredients and pulse until mixed well. Pour into loaf pan and bake for 40 minutes. Let cool 15 minutes then remove from pan and cool completely on wire rack. Enjoy!