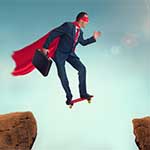 Faith Makes it Possible, Not Easy!
Libby Wright
2011-03-14
2011-03-14
03/14/11
Who says a life of faith is easy? No one with much experience in that area. But, all things are possible with God!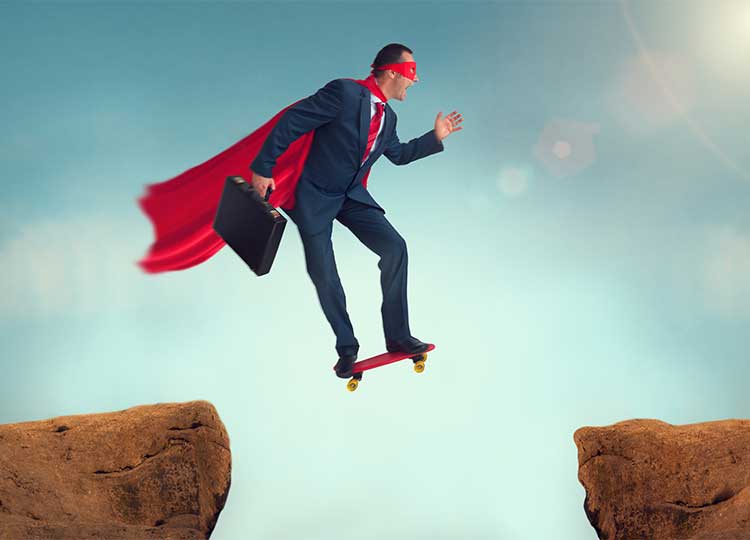 Faith does not guarantee an easy life, but it does guarantee you are not alone!
I saw a billboard on the way to yoga this morning that I've been reflecting on all morning- Faith Makes It Possible, Not Easy! How many times do we believe that if we "have faith", our life will be a bed of roses? I know I'm guilty. I've also been guilty of believing that if I'm struggling, I must be doing something wrong. But very often, as you look at historical figures, Biblical Heroes of the faith, and even just your friends who have struggled and persevered, you find that it's often the moments of struggle that turn into your defining moments, the reason you shine, the purpose for your life on this earth.
John 16:33 in the Christian Bible quotes Jesus as saying:
These things I have spoken unto you, that in Me you might have peace. In the world you shall have tribulation: but be of good cheer; I have overcome the world.
That's the best news out there for three very important reasons:
Jesus warns us ahead of time so that IN HIM we can have peace no matter what circumstances face us today or the days to come.
He reminds us that we will have trouble, battles, struggles, and even defeats no matter how "good" we are.
Jesus encourages us that in the end, if we're on God's side, we win because He has overcome the world.
No matter what battle you face today, remember, if you trust in God, He has already won! Maybe not this battle, but HE has won the war against death itself! If you have questions about how to be on this winning team, post them in the comments, I'd love to answer and help you onto the winning team of faith in the only person who will never leave you forsake you or let you down- Jesus!
  Related Wellness Resources
We encourage you to take advantage of these FREE Wellness Resources on our website.
---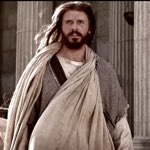 Cure for Bitterness?
When I was very sick, there were many days I couldn't walk without a cane or crutches. There were some days, I couldn't walk at all. One of my favorite Bible passages was when Jesus healed the paralyzed man. It's a great story on so many levels: he was healed, his friends were looking out for him and were persistent in searching for help, and he walked away a new man. But what if looking at the obvious has us missing the point of the story completely?
---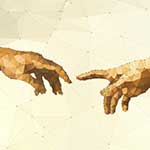 ---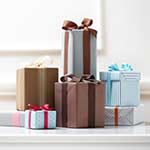 Let Love, Not Worry Guide the Gifts
Let's be honest, a lot of worry this time of year can come in the form of gift giving. My grandma always used to say, "No matter how much I give you, it's never enough!"
---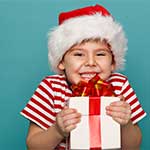 ---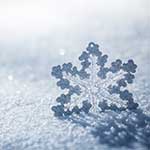 What Christmas Means To Me 2011
Grief doesn't stop just because a holiday rolls around. Very often, in fact, it intensifies. Here is some very practical advice on walking through the holiday season, when you're feeling less than jolly.

What's on Your Mind?
Ask questions. Share your thoughts. Note that we cannot answer questions relating to specific medical conditions - please refer those to your qualified healthcare provider. Post a new Comment or Reply to an existing one.
Help for using the Discussion Forum.
What's on Your Mind?
Share your thoughts. Post a new Comment or Reply to an existing one.
Help for using the Discussion Forum.
 Discussion Forum Help
---
Comments are displayed in order of the last one posted so the most recent Comment is at the top and older Comments are towards the bottom. Replies within a Comment are displayed in reverse order with the oldest Reply at the top and the most recent one at the bottom.
Each post identifies who made the post and the date and time the post was made.
Mouse over the icons for tooltips that explain what the data means.
If you see this icon you can attach an Audio file to your post.
If you see this icon you can attach a Document file to your post.
If you see this icon you can attach an Image file to your post.
If you see this icon you can attach a Video file to your post.
You will see the Ban icon (Report Post as SPAM) immediately following the Timestamp of the post. Click this icon if you feel strongly that the content posted is not appropriate and should be reviewed by the Forum Moderator. You will be provided with a confirmation dialog to be sure you wish to submit this post for review. If submitted, the Forum Moderator will be notified to review the post and will determine what type of action to take.
Click in the upper right corner of this Help modal or anywhere on the web page outside of the modal to exit Help.
×