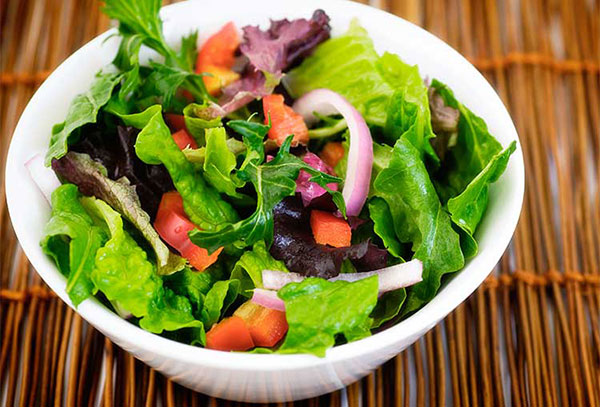 Leftover Greens Salad is quick, nutritious and healthy.
Beverages- cut out the sweetened beverages and go for: water, black coffee, or teas.
Snacks- instead of running to the vending machine, switch your salty snacking to: sea salt roasted nuts or hummus and raw veggies.
Meats- reduce your portion by 1/2. If you're still hungry, add in some more leafy greens to fill you up.
Potatoes- these are basically sugar, so cut them out for the week. If you're a die-hard fan and can't let them go just yet, switch to baked or boiled instead of fried.