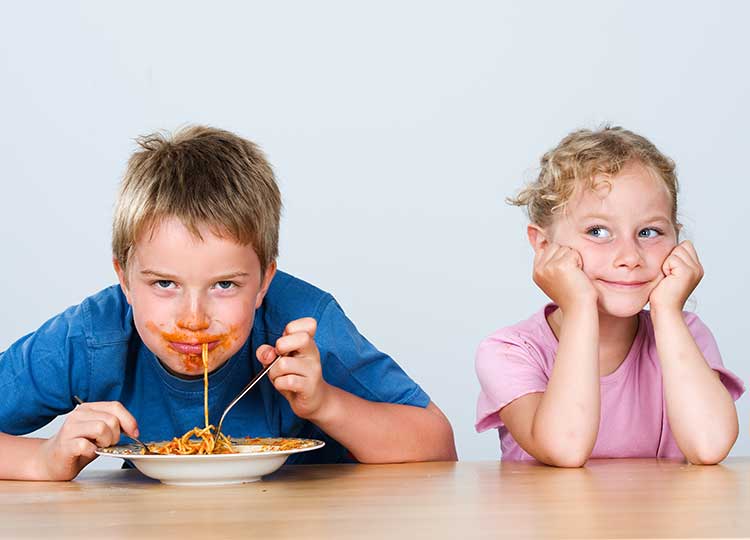 Take time to properly digest your food.
 This is the fifth post of a 7-part blog series called Seven Tips For Balanced Living that shares specifically how our family improved our living habits, living them out on a daily basis, so we could get our health under control.
Chew Your Food and Eat Slowly
This can mean many things to many people, but I'm talking about a simple premise mothers have been trying to get through for generations- CHEW YOUR FOOD and EAT SLOWLY!!
I know we live in a world that is fast paced, with fast food and instant gratification, but we should not inhale our food like vacuum cleaners and expect our gut to know what to do with it. Here are simple steps we can take to make our tummies a lot happier!
First, take time to give thanks for the food. Pause and be thankful, say a prayer, or do whatever you do to reflect on the beauty and privilege of having such beautiful, bountiful food in front of you. (There really are starving people in Africa!)
Second, take smaller bites. This is not a race, so whatever amount of food you used to heap onto your fork, take only half each bite. This will lengthen the time you take chewing your food.
Third, digestion begins in the chewing. That's right, when you chew, you are pre-digesting your food. You feel the "gut-bomb" don't you when you eat your food as quickly as possible with almost no chewing. Inhaling your food is a bad idea because it doesn't get broken down physically into smaller pieces or chemically with the saliva excreted by your glands when you chew. (Oh, and chew with your mouth closed- the see food joke is not funny when you are thirty!)
Doing this step alone will help tremendously in your gut health, and you may even find that you feel fuller with smaller amounts of food because- you let it hit bottom.
  Seven Tips for Balanced Living: Tip 6: Early to Bed, Early to Rise
  Please see the related
Wellness Resources
we have provided to support the Seven Tips for Balanced Living series. You will find recipes, grocery shopping list, shopping tips and other useful tools to move you down the path of better nutrition.