Libby's Traditional Granola
Breakfast Snack
Dessert Side Dish
Vegetarian Dairy Free Gluten Free
Our neighborhood Christmas gift every year.
We are famous for our granola. I asked our littlest ones to hand it out one christmas, and they came home and told me they had tried to sell it!
If my neighbors want a treat, I always know what to make them, and they always smile.
Be prepared, this is addictive!
Serves: 0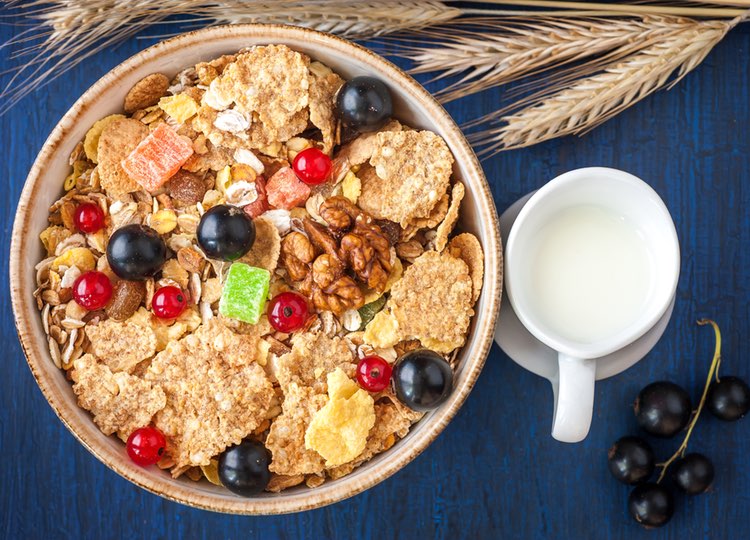 Ingredients
---
1 cup shredded coconut
4 cups old fashioned rolled oats (or gluten free oats)
2/3 cup honey

2 teaspoons cinnamon

1 teaspoon sea salt
1 stick butter
, can substitute for organic coconut oil
1 teaspoon vanilla extract

1/2 cup dried dates optional

1/2 cup dried fruit optional

1 cup raw nuts optional

1/4 cup flaxseed optional


3 tablespoons sesame oil optional
Directions
---
Preheat oven to 200 degrees. spread coconut in baking pan and toast about 10 minutes. remove from pan and set aside. Melt butter and combine everything but nuts and berries in a large bowl with butter. bake at 300 degrees for 30-40 minutes. Turn at least once to brown evenly. Remove from oven and toss with coconut, nuts and dried fruit.
Makes 8 Servings

 Discussion Forum Help
---
Comments are displayed in order of the last one posted so the most recent Comment is at the top and older Comments are towards the bottom. Replies within a Comment are displayed in reverse order with the oldest Reply at the top and the most recent one at the bottom.
Each post identifies who made the post and the date and time the post was made.
Mouse over the icons for tooltips that explain what the data means.
If you see this icon you can attach an Audio file to your post.
If you see this icon you can attach a Document file to your post.
If you see this icon you can attach an Image file to your post.
If you see this icon you can attach a Video file to your post.
You will see the Ban icon (Report Post as SPAM) immediately following the Timestamp of the post. Click this icon if you feel strongly that the content posted is not appropriate and should be reviewed by the Forum Moderator. You will be provided with a confirmation dialog to be sure you wish to submit this post for review. If submitted, the Forum Moderator will be notified to review the post and will determine what type of action to take.
Click in the upper right corner of this Help modal or anywhere on the web page outside of the modal to exit Help.
×