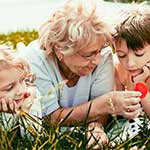 What My Grammy Taught Me!
Libby Wright
2011-10-03
2011-10-03
10/03/11
The greatest generation still amazes me, and teaches a powerful lesson: keep learning to stay young!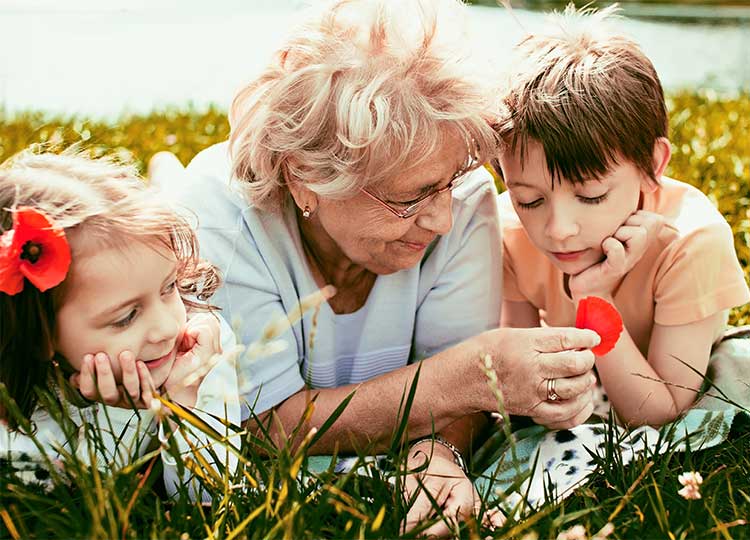 One thing my grandparents taught me: Never Quit Learning or Trying New Things!
This weekend, I went to visit my Grandparents (who my children lovingly call Grammy and Popeye). They were preparing for their winter migration to Florida, and we were saying goodbye. As we chatted, she was asking for tips on how to use Facebook better. We email, talk by cell phone, and she loves getting the grandkid pics on Facebook.
That got me to thinking... how amazing her life has been. What all she has seen, and how instead of refusing to learn and grow and change, she embraces it. She and Grandpa still travel, they live independently, and they are very tech savvy- Grandpa LOVES his iPad!! They've seen the Great Depression, Grandpa served in WWII, Hippies, Watergate, Star Wars, the birth of PCs, Internet, and still, they grow and change with the times! They raised five boys and planted numerous churches, loved each other through it all, and still have a smile on their faces! The lesson here for us all is: Don't be afraid to try new things to have a better life. Grammy will try about anything, even if she doesn't always like it. (She was not fond of my green smoothies!) We even got her subscribed to my blog! (Which I hope she does like.)
So what do you need to embrace in your life to improve yourself, your health, or your family? Maybe it's time to start a new supplement regimen to improve your health (try the Core Nutrition Pack if you want to press the easy button). Maybe now that the kids are in school, you'd like to lose some weight. Maybe your health is great, but you want to give your spouse or kids one special date night a week. Maybe it's time to have a good talk with God about your life. Whatever it is, don't be afraid to embrace some changes and get to a new goal... and NEVER, EVER stop setting goals! They're what keep my Grammy and Popeye so young and wonderful!
  Supplement Recommendations
Learn more about these NuMedica Supplements on our website.
---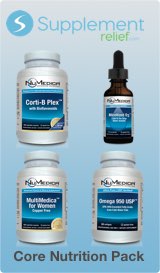 Four NuMedica supplements EVERYONE should consider taking daily to help nourish the body, boost energy and reduce the effects of stress.

What's on Your Mind?
Ask questions. Share your thoughts. Note that we cannot answer questions relating to specific medical conditions - please refer those to your qualified healthcare provider. Post a new Comment or Reply to an existing one.
Help for using the Discussion Forum.
What's on Your Mind?
Share your thoughts. Post a new Comment or Reply to an existing one.
Help for using the Discussion Forum.
 Discussion Forum Help
---
Comments are displayed in order of the last one posted so the most recent Comment is at the top and older Comments are towards the bottom. Replies within a Comment are displayed in reverse order with the oldest Reply at the top and the most recent one at the bottom.
Each post identifies who made the post and the date and time the post was made.
Mouse over the icons for tooltips that explain what the data means.
If you see this icon you can attach an Audio file to your post.
If you see this icon you can attach a Document file to your post.
If you see this icon you can attach an Image file to your post.
If you see this icon you can attach a Video file to your post.
You will see the Ban icon (Report Post as SPAM) immediately following the Timestamp of the post. Click this icon if you feel strongly that the content posted is not appropriate and should be reviewed by the Forum Moderator. You will be provided with a confirmation dialog to be sure you wish to submit this post for review. If submitted, the Forum Moderator will be notified to review the post and will determine what type of action to take.
Click in the upper right corner of this Help modal or anywhere on the web page outside of the modal to exit Help.
×