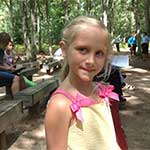 To My Little Girl as You Turn Six Today
Libby Wright
2011-01-06
2011-01-06
01/06/11
Encouragement
Family
Tradition
I felt compelled to write an open letter to our little girl who is turning six today. Thank you for humoring me as I share my heart, and please know that if no parent has ever shared a blessing with you like this, God our Heavenly Father feels this way and more toward you!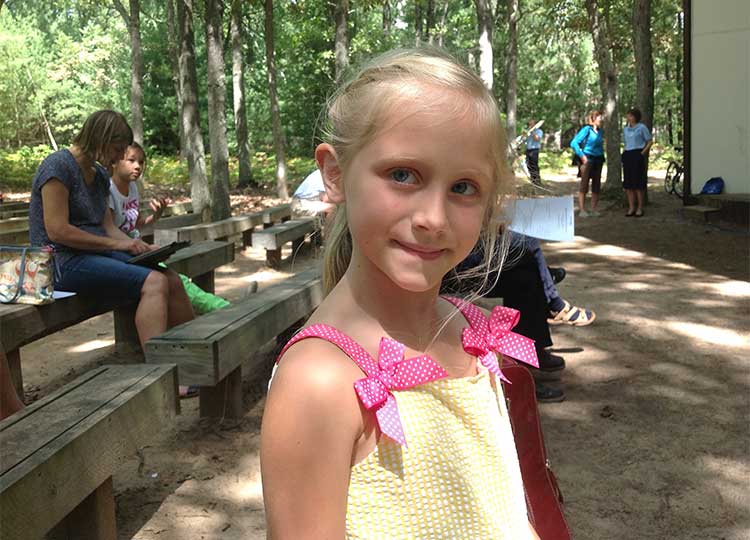 The love and pride I feel for our daughter is tiny compared to the tremendous love God feels for each of His children!
Dear Anna,
As you came down the hall this morning and I said, "Happy Birthday Anna" and you in your sleepy little girl voice said, "Happy Birthday too" to me. I was reminded again of what a blessing you are in my life. Six years ago today, my world was forever changed because I became the mother of a little girl. You were so tiny, so fragile, but even as a 5-pound baby clothed in a pink preemie gown, you were all Anna. Small, but not fragile, strong, but still innocent, and a total ray of sunshine- with a little mischief sprinkled in for good measure.
So as we celebrate your big milestone of "six", I need to remind you again today that Daddy and I, and most importantly God love you unconditionally!
No matter what, you are always loved.
No matter when, we will be there to celebrate, comfort, and enjoy you.
No matter why you have a need, we will help you find the answer.
No matter how big your dream, we will help you achieve it.
No matter where you are, we will always be there for you.
No matter who you become, as you listen to & obey God, we will be proud.
You are an amazing blessing to us today, and every day. Please be patient with your imperfect parents as we try to learn and grow into the parents God wants us to be. Your beautiful voice fills our lives with song. Your beautiful smile fills our life with sunshine. Your beautiful spirit makes our world a wonderful place to dwell in, and we thank God for you every single day.
  Related Wellness Resources
We encourage you to take advantage of these FREE Wellness Resources on our website.
---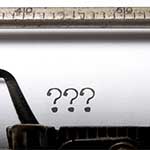 ---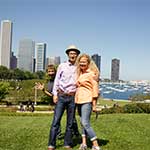 Buckle UP...
Sometimes, we procrastinate the things we fear we will fail, No?
---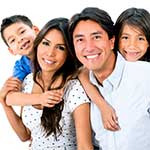 Family Friendly Goals
Maybe you are like me, right in the thick of parenting. With kids that are 12, 10, 5, and 4, I have a wonderful group of kids that I have dreams, plans, and goals for.
---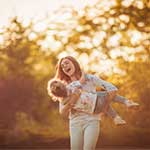 What's on Your Mind?
Ask questions. Share your thoughts. Note that we cannot answer questions relating to specific medical conditions - please refer those to your qualified healthcare provider. Post a new Comment or Reply to an existing one.
Help for using the Discussion Forum.
What's on Your Mind?
Share your thoughts. Post a new Comment or Reply to an existing one.
Help for using the Discussion Forum.
 Discussion Forum Help
---
Comments are displayed in order of the last one posted so the most recent Comment is at the top and older Comments are towards the bottom. Replies within a Comment are displayed in reverse order with the oldest Reply at the top and the most recent one at the bottom.
Each post identifies who made the post and the date and time the post was made.
Mouse over the icons for tooltips that explain what the data means.
If you see this icon you can attach an Audio file to your post.
If you see this icon you can attach a Document file to your post.
If you see this icon you can attach an Image file to your post.
If you see this icon you can attach a Video file to your post.
You will see the Ban icon (Report Post as SPAM) immediately following the Timestamp of the post. Click this icon if you feel strongly that the content posted is not appropriate and should be reviewed by the Forum Moderator. You will be provided with a confirmation dialog to be sure you wish to submit this post for review. If submitted, the Forum Moderator will be notified to review the post and will determine what type of action to take.
Click in the upper right corner of this Help modal or anywhere on the web page outside of the modal to exit Help.
×