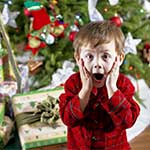 The Cure for Feeling Overwhelmed
Libby Wright
2011-01-07
2011-01-07
01/07/11
Encouragement
Motivation
Stress
As we wind up Christmas, it's easy to feel run-over by stress. It's time to take up a New Year's Resolution!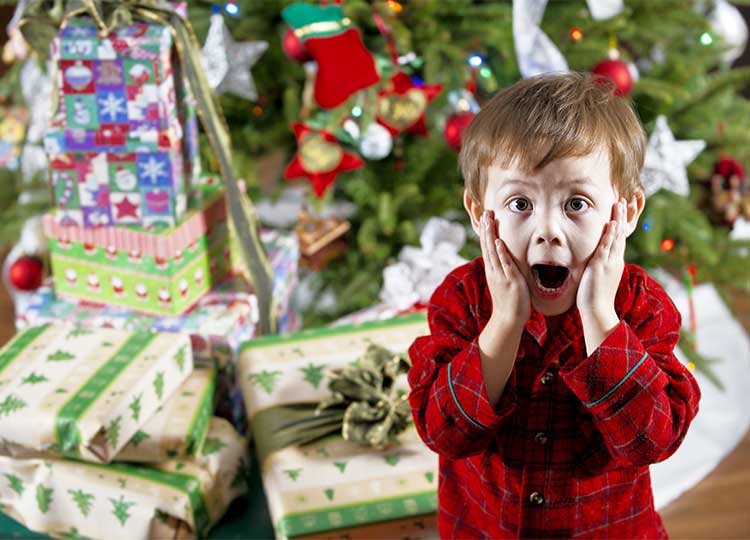 Don't let stress get the best of you- change your perspective!
As we approach the one week mark of Christmas festivities being over, I've been looking around my house and feeling a bit overwhelmed. Displaced toys, new gifts, things I let slide over the holiday rush. I may be going out on a limb, but I doubt I'm alone in this feeling.
The New Year gives us time to recalibrate, and if we're diligent, we can become more successful people. My husband has a mantra: TAKE ACTION! And it works! When you don't know where to begin because there is too much to do, or you feel generally overwhelmed, just start doing something. When I was growing up, my dad used to put it like this,"It's a lot easier to steer a car when it's moving, then to try to steer something that is stationary." How true. Just starting to do something often helps us to get ourselves headed in the right direction.
This morning, I decided to take this sage advice from two smart guys in my life. I tackled my desk- the ultimate dumping ground over the holiday. I was able to clean out all the drawers, file papers, get rid of a bunch of outdated school notes, and dust within a matter of 25 minutes- not a huge task when I just started working on it.
If you're overwhelmed by stuff in general, try something I read once in a book by the Fly Lady called Go Shine Your Sink. It's called the 27 Fling Boogie. Set a timer for say 10 minutes and try to find 27 things throughout your house that you can either throw away or give away. Then get rid of them by the end of the day if you are giving away. Often, the best cure for being overwhelmed is to simply reduce the amount of STUFF you have to manage.
So here's to a great, uncluttered weekend!
  Related Wellness Resources
We encourage you to take advantage of these FREE Wellness Resources on our website.
---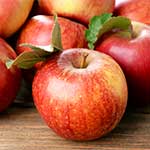 Combat Comparisons
Most of my Facebook friends fall into a few categories:
Polished To Perfection
A Little Wacky, But I Still Love You
Political Activist
Train Wreck & Dirty Laundry Airing
Please remember, comparing yourself to a part of someone else's life is a dangerous game!
---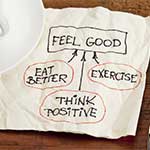 Take Action and Feel Better
Today,
I finished a monumental task!
I've been working since November on a brand new website, with a brand new product line.

What's on Your Mind?
Ask questions. Share your thoughts. Note that we cannot answer questions relating to specific medical conditions - please refer those to your qualified healthcare provider. Post a new Comment or Reply to an existing one.
Help for using the Discussion Forum.
What's on Your Mind?
Share your thoughts. Post a new Comment or Reply to an existing one.
Help for using the Discussion Forum.
 Discussion Forum Help
---
Comments are displayed in order of the last one posted so the most recent Comment is at the top and older Comments are towards the bottom. Replies within a Comment are displayed in reverse order with the oldest Reply at the top and the most recent one at the bottom.
Each post identifies who made the post and the date and time the post was made.
Mouse over the icons for tooltips that explain what the data means.
If you see this icon you can attach an Audio file to your post.
If you see this icon you can attach a Document file to your post.
If you see this icon you can attach an Image file to your post.
If you see this icon you can attach a Video file to your post.
You will see the Ban icon (Report Post as SPAM) immediately following the Timestamp of the post. Click this icon if you feel strongly that the content posted is not appropriate and should be reviewed by the Forum Moderator. You will be provided with a confirmation dialog to be sure you wish to submit this post for review. If submitted, the Forum Moderator will be notified to review the post and will determine what type of action to take.
Click in the upper right corner of this Help modal or anywhere on the web page outside of the modal to exit Help.
×