Spelt Chocolate Cupcakes
Snack
Dessert
Vegetarian Gluten Free
This is a healthy twist on a classic cake.
If you want a gluten free, homemade cupcake, this recipe will give you a great place to start. It's moist, allergen free, and fun to bake with the kids!
Serves: 6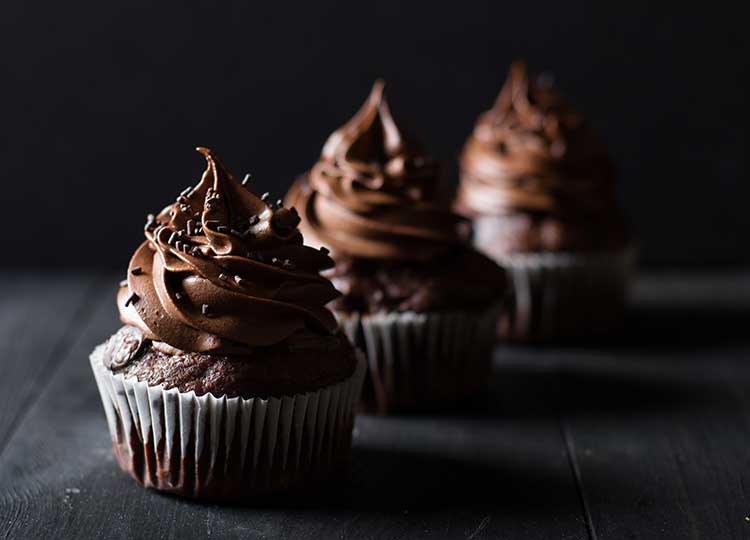 Ingredients
---
1 1/4 cups whole spelt flour

1 cup coconut sugar (or sucanat)

1/3 cup cocoa powder

1 teaspoon baking soda

1/2 teaspoon sea salt

1 cup warm water

1 teaspoon vanilla extract

1/3 cup sunflower oil

1 teaspoon apple cider vinegar
Directions
---
For the cupcakes: Preheat oven to 350 degrees. Mix wet and dry ingredients separately, then combine. Pour batter into baking cups/trays. If not using paper liners, make sure to oil the pan.
Bake for 15 minutes. Turn tray and bake an additional 5-10 minutes. Check with a toothpick to make sure they're done in the middle. Time varies depending on the oven and type of baking tray.
For the frosting: Use avocado mousse for a healthier version.