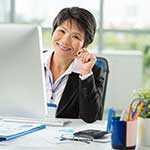 Secret Weapon For Success
Libby Wright
2011-07-09
2011-07-09
07/09/11
Encouragement
Family
Motivation
Personal Growth
Spiritual
As many of you know, in March I began an interesting journey... A journey that has been terrifying, exhilarating, and very insightful, the journey of starting a new career path.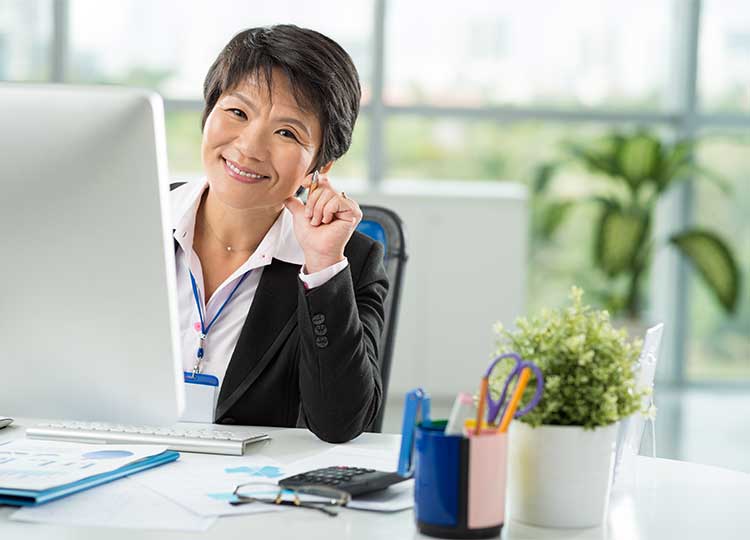 Sometimes the best way to get ahead is to humble yourself.
You can well imagine that has meant significant changes in our family, our health, and, well, my ability to blog every day. (Hence the 2 am blog when I'm having insomnia.) It's been interesting to see this side of the business up close and personal, and even to meet some of my loyal readers, as well as patients that my husband cares so much about.
The biggest thing I have learned through this process has been humility! That's right, humility. I work so hard to get things right for patients, other physicians, and our family, but trying to do this all perfectly has about sent me to the loony bin at times! Then, one day, I realized, that I simply cannot, in my own strength do it all (let alone perfectly!). Then, about one month into our transition, I was reading in my Bible in 2 Chronicles 20 and it was one of the strangest battle strategies ever recorded. The King was hopelessly outnumbered by a fierce enemy, and after asking for God's blessing and God assuring the victory, the King decided on his battle strategy- not tanks, or missiles, but something even more powerful- humility and praise to the only ONE who deserves it!
He got out the band, cranked up the music, and began full on worship of God, and you know what? It was one of THE all time best victories in the nation's history. Why? Because he knew how small he was, but he also knew how BIG his God was. This inspired me! I felt ill prepared with my health, my large family, and my inexperience to take over the task I had been called to, but God, in HIS faithfulness has blessed us tremendously with awesome patients, and lots of growth. Humbly trusting that HE would take care of me and supply our needs, that HE would go before me gave me the courage to try something new. Remembering that this was a calling HE had set before me gives me the strength to win the battles. Because we know who we serve, and we know we are called every day to help change people's lives with the message of hope and health for body, mind, and spirit.
Thank you for your patience as I hopefully begin to blog more, and keep checking back with supplementrelief.com for more exciting products that I'm learning about as I work with patients each day!
  Related Wellness Resources
We encourage you to take advantage of these FREE Wellness Resources on our website.
---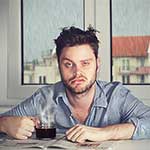 Change Your Monday
As many of you know from my older posts, right now I'm struggling with my thyroid. I have to be honest when I say I try to smile through the struggle because I don't want to be a joy sucker, someone who sucks the oxygen out of a room upon entry.
---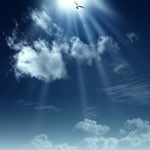 What's on Your Mind?
Ask questions. Share your thoughts. Note that we cannot answer questions relating to specific medical conditions - please refer those to your qualified healthcare provider. Post a new Comment or Reply to an existing one.
Help for using the Discussion Forum.
What's on Your Mind?
Share your thoughts. Post a new Comment or Reply to an existing one.
Help for using the Discussion Forum.
 Discussion Forum Help
---
Comments are displayed in order of the last one posted so the most recent Comment is at the top and older Comments are towards the bottom. Replies within a Comment are displayed in reverse order with the oldest Reply at the top and the most recent one at the bottom.
Each post identifies who made the post and the date and time the post was made.
Mouse over the icons for tooltips that explain what the data means.
If you see this icon you can attach an Audio file to your post.
If you see this icon you can attach a Document file to your post.
If you see this icon you can attach an Image file to your post.
If you see this icon you can attach a Video file to your post.
You will see the Ban icon (Report Post as SPAM) immediately following the Timestamp of the post. Click this icon if you feel strongly that the content posted is not appropriate and should be reviewed by the Forum Moderator. You will be provided with a confirmation dialog to be sure you wish to submit this post for review. If submitted, the Forum Moderator will be notified to review the post and will determine what type of action to take.
Click in the upper right corner of this Help modal or anywhere on the web page outside of the modal to exit Help.
×