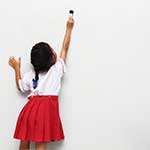 Running With Scissors- Lessons Learned
Libby Wright
2016-01-20
2016-01-20
01/20/16
Well, today's already been quite eventful. One of our little ones got hold of a permanent marker, and drew some beautiful art all over our neighbor's driveway and porch in the 10 minutes they went outside to play. What happened then got really interesting...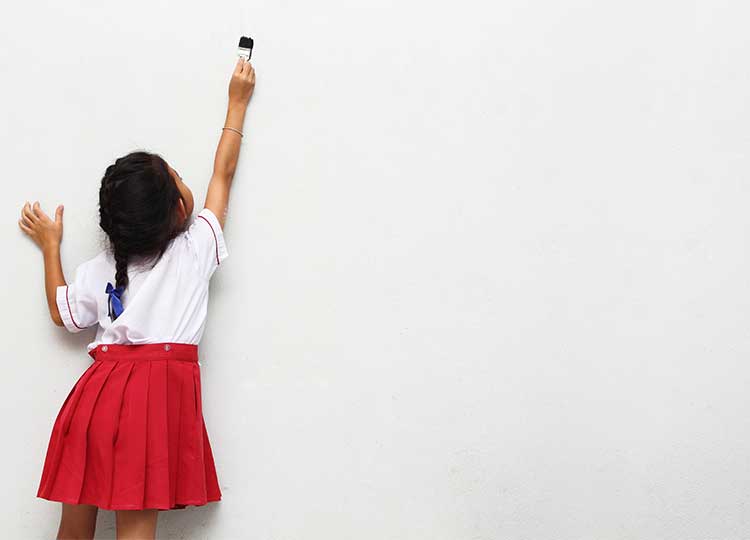 Forgive yourself, make amends, and move on when you make mistakes in life.
Next, our little person decided to play with some silly putty, which got stuck in the front of their hair. Instead of coming to me for a solution, this little rascal decided to "be a problem solver" and trim it out. Yes, huge chunk out of hair right in front, and right up to the top of the forehead.
I sent this child to their room, and told them to let me be alone for a while. While alone, my mischief maker figured out what needed to be done:
Apologize to the neighbors
Clean up the mess
Not try to problem solve to hide misbehavior
I was fairly stunned when this very young child strategized then presented to me how to fix this issue without the lecture that I'd been preparing. It says in the Bible that God's word is written in the hearts of all man, and if I had any doubts before, I don't now. We hugged, gave apologies, and reconciled before going to sleep. (I have to admit I had some apologizing to do too with my less than gracious reaction to the evening events.)
So today, I made breakfast, and the kids and I went over to fix the damage. We worked hard, and as we did, we discussed two life lessons:
It takes almost no time at all to do impulsive things, but very long to take care of the mess they create.
We are a team, and when one of us messes up, we will all work together to make it right- no complaints, blaming, or anger because someday, you'll need help too.
I was saving my 100th blog entry for something special- and I can't think of anything more special than the topic of second chances! So whether you're struggling with health issues, weight, or any other trial of life remember...
Have grace for yourself and others when a mistake is made. Follow my child's advice to seek forgiveness (even if it's only from yourself), make amends, and move on with another life's lesson in your pocket for the journey ahead.

What's on Your Mind?
Ask questions. Share your thoughts. Note that we cannot answer questions relating to specific medical conditions - please refer those to your qualified healthcare provider. Post a new Comment or Reply to an existing one.
Help for using the Discussion Forum.
What's on Your Mind?
Share your thoughts. Post a new Comment or Reply to an existing one.
Help for using the Discussion Forum.
 Discussion Forum Help
---
Comments are displayed in order of the last one posted so the most recent Comment is at the top and older Comments are towards the bottom. Replies within a Comment are displayed in reverse order with the oldest Reply at the top and the most recent one at the bottom.
Each post identifies who made the post and the date and time the post was made.
Mouse over the icons for tooltips that explain what the data means.
If you see this icon you can attach an Audio file to your post.
If you see this icon you can attach a Document file to your post.
If you see this icon you can attach an Image file to your post.
If you see this icon you can attach a Video file to your post.
You will see the Ban icon (Report Post as SPAM) immediately following the Timestamp of the post. Click this icon if you feel strongly that the content posted is not appropriate and should be reviewed by the Forum Moderator. You will be provided with a confirmation dialog to be sure you wish to submit this post for review. If submitted, the Forum Moderator will be notified to review the post and will determine what type of action to take.
Click in the upper right corner of this Help modal or anywhere on the web page outside of the modal to exit Help.
×