Raw Chocolate
Snack
Dessert
Raw Vegetarian
This icing is AMAZING on the RAW brownies!
Use this as icing on your raw brownies and the crowd will go WILD! Use it alone with a spoon and you can have a decadent dessert. This is also a great dip for fruit!
Serves: 6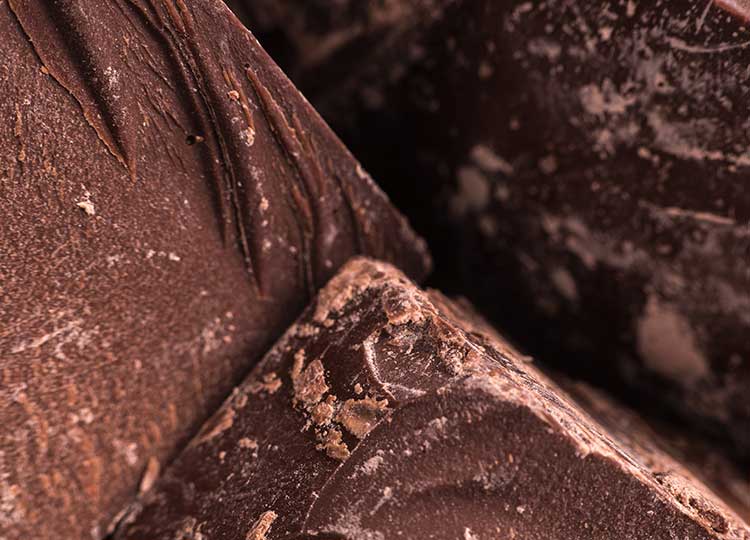 Ingredients
---
2 cups raw cacao butter (1 pound)

1 cup raw sugar (or honey)

2 cups raw cacao powder
Directions
---
Make sure all your utensils and dishes for making this are completely dry. Any bit of water that gets into the chocolate will ruin it and the texture will not remain smooth.
In the bottom of a double boiler bring some water up to just before boiling and turn off heat. In the top of double broiler add the cacao butter and stir until completely melted. Vigorously whisk in the other ingredients for a good 5 minutes to make sure it comes together (if you don't whisk fast and hard, the sugars will separate from the finished chocolate).
Pour finished chocolate into desired containers (plastic works well). You can use muffin trays to make individual chocolates. You can add nuts or raisins if you like. Put in the refrigerator or freezer to set. When hardened, pack into air tight containers and keep refrigerated to ensure freshness.

 Discussion Forum Help
---
Comments are displayed in order of the last one posted so the most recent Comment is at the top and older Comments are towards the bottom. Replies within a Comment are displayed in reverse order with the oldest Reply at the top and the most recent one at the bottom.
Each post identifies who made the post and the date and time the post was made.
Mouse over the icons for tooltips that explain what the data means.
If you see this icon you can attach an Audio file to your post.
If you see this icon you can attach a Document file to your post.
If you see this icon you can attach an Image file to your post.
If you see this icon you can attach a Video file to your post.
You will see the Ban icon (Report Post as SPAM) immediately following the Timestamp of the post. Click this icon if you feel strongly that the content posted is not appropriate and should be reviewed by the Forum Moderator. You will be provided with a confirmation dialog to be sure you wish to submit this post for review. If submitted, the Forum Moderator will be notified to review the post and will determine what type of action to take.
Click in the upper right corner of this Help modal or anywhere on the web page outside of the modal to exit Help.
×