Keto Turkey Chili
Lunch Dinner Appetizer
Main Dish Soup

This delicious Keto Turkey Chili is a low carb favorite! Perfect for family dinners or for hosting small groups, it's healthy, flavorful, and satisfying.
Serves: 6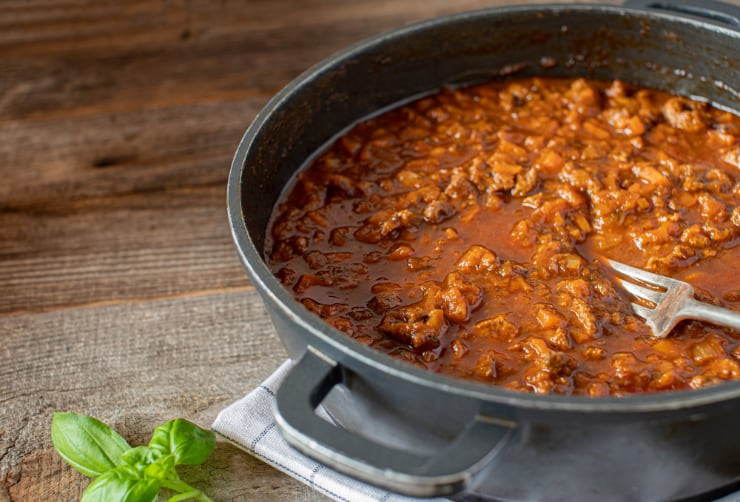 Ingredients
---
1 lb ground turkey
1 onion, diced
3 cloves garlic, minced
1 red bell pepper, diced
1 green bell pepper, diced
2 jalapeno peppers, seeded and diced
2 cups chicken broth
1 can (28 oz) diced tomatoes
1 tbsp chili powder
1 tsp ground cumin
½ tsp paprika
¼ tsp cayenne pepper
Salt and pepper, to taste
Directions
---
Dice and mince all vegetables.
In a large pot, brown the ground turkey over medium-high heat. Drain any excess fat.
Add the onion, garlic, and peppers to the pot and stir to combine. Cook until vegetables are softened.
Add the chicken broth, diced tomatoes, and all spices to the pot. Bring to a boil, then reduce heat to low and cover. Let simmer for at least an hour, or until flavors are well developed.
Serve hot with toppings of your choice, such as shredded cheese, sour cream, or diced avocado.

 Discussion Forum Help
---
Comments are displayed in order of the last one posted so the most recent Comment is at the top and older Comments are towards the bottom. Replies within a Comment are displayed in reverse order with the oldest Reply at the top and the most recent one at the bottom.
Each post identifies who made the post and the date and time the post was made.
Mouse over the icons for tooltips that explain what the data means.
If you see this icon you can attach an Audio file to your post.
If you see this icon you can attach a Document file to your post.
If you see this icon you can attach an Image file to your post.
If you see this icon you can attach a Video file to your post.
You will see the Ban icon (Report Post as SPAM) immediately following the Timestamp of the post. Click this icon if you feel strongly that the content posted is not appropriate and should be reviewed by the Forum Moderator. You will be provided with a confirmation dialog to be sure you wish to submit this post for review. If submitted, the Forum Moderator will be notified to review the post and will determine what type of action to take.
Click in the upper right corner of this Help modal or anywhere on the web page outside of the modal to exit Help.
×