Hail Caesar Dressing
Snack
Condiment Salad Dressing
Raw Vegetarian Nut Free Soy Free
Toss this with Romaine lettuce and your other Caesar salad favorites and turn this into a meal.
If you want caesar dressing, you've got to try this. I could never handle the dairy or the anchovy, and here's the allergy free solution.
Serves: 6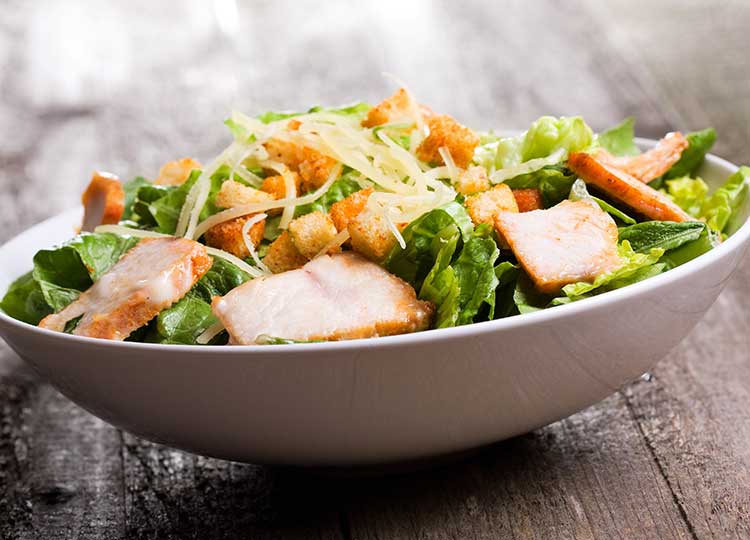 Ingredients
---
1 pound raw cashews soak for 4-8 hours

1.5 cups lemon juice

1 tablespoon Himalayan pink salt

1/4 teaspoon black pepper

1/2 cup nutritional yeast

3 tablespoons brown or dijon mustard

3 tablespoons raw honey or raw coconut sugar

4 tablespoons balsamic vinegar

2 cloves garlic

1/2 cup dulse flakes

2 tablespoons tamari sauce
Directions
---
Soak nuts for at least 6 hours until soft. Completely cover all ingredients in strong blender with water, reserving pepper and herbs. Blend on high until fully creamy. Add a bit more water to thin out as needed. Pulse blender and add in herbs, just so they are well chopped. You may also add a splash of balsamic vinegar to give a bit more of a kick.

 Discussion Forum Help
---
Comments are displayed in order of the last one posted so the most recent Comment is at the top and older Comments are towards the bottom. Replies within a Comment are displayed in reverse order with the oldest Reply at the top and the most recent one at the bottom.
Each post identifies who made the post and the date and time the post was made.
Mouse over the icons for tooltips that explain what the data means.
If you see this icon you can attach an Audio file to your post.
If you see this icon you can attach a Document file to your post.
If you see this icon you can attach an Image file to your post.
If you see this icon you can attach a Video file to your post.
You will see the Ban icon (Report Post as SPAM) immediately following the Timestamp of the post. Click this icon if you feel strongly that the content posted is not appropriate and should be reviewed by the Forum Moderator. You will be provided with a confirmation dialog to be sure you wish to submit this post for review. If submitted, the Forum Moderator will be notified to review the post and will determine what type of action to take.
Click in the upper right corner of this Help modal or anywhere on the web page outside of the modal to exit Help.
×