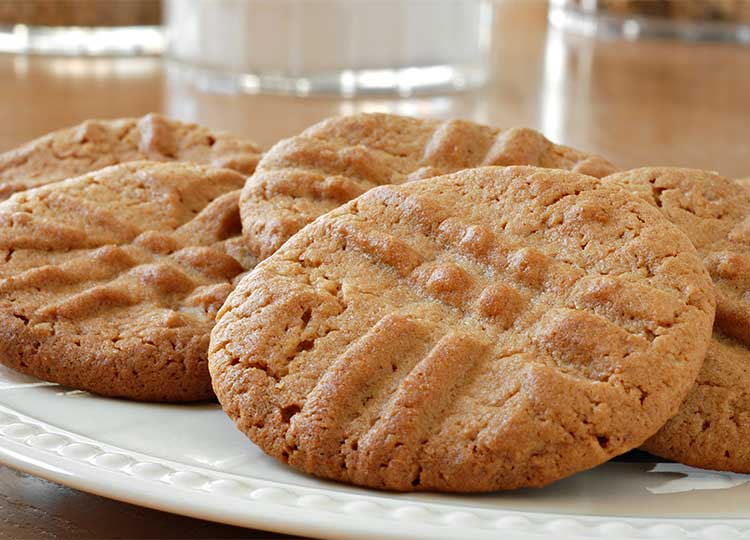 Learn to make these delicious peanut butter cookies from scratch!
As Promised, here's one of our occasional, special treats. Enjoy!
1 3/4 Cup Flour
1 tsp Baking Soda
1/2 Cup Sugar
1/2 Cup Packed Brown Sugar
1/2 Cup Butter
1/2 Cup Organic Natural Peanut Butter
1 Egg
2 Tablespoons Milk
Preheat oven to 375 degrees. Combine all ingredients in large mixing bowl. Mix by hand with spoon until dough ball forms. Drop by rounded teaspoons onto cookie sheet. (Make sure the balls are completely round). Make # design with fork then bake at 375 degrees for 10-12 minutes. Makes 3 dozen cookies.