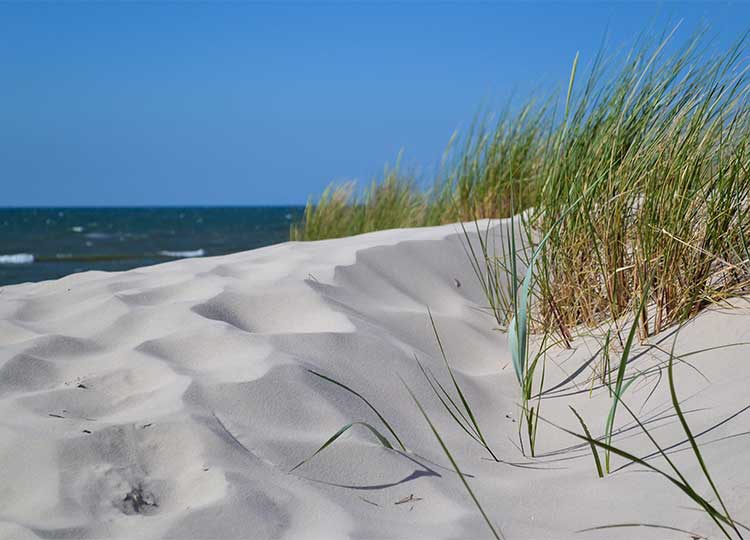 Mental sea grass will help you weather the storms of life.
Every now and again, I get discouraged, overwhelmed, and feel generally not up to the tasks set before me. Yesterday was one of those days. For me, it's not when a major trauma occurs- for that, I can rally. It seems to be all the little things that build up that wear me down over time. It's like I can brace for the storms, but the little erosions that occur daily go unnoticed until my life feels like it's in a landslide.
Whenever this struggle occurs in me, I think about Lake Michigan. For those of you who've never seen it, it's like the Gulf of Mexico- miles of waves and white sandy beaches, minus the salt water. There are sand dunes everywhere on our side of the lake and it is breathtaking. I remember as a child, however, that the dunes began to be endangered because of erosion. Massive efforts of planting sea grass happened all over the lake shore to protect the dunes, the lake, and the wildlife. Documented weather changes occurred in places where the dunes were not preserved. They were not only beautiful, they protected the inland communities from severe weather.
Just as the sea grass protected the dunes that protected the lake shore communities in Michigan, our thoughts and meditations can protect us from the daily erosion of life. One practical way I've found to do this is to constantly be speaking the truth to myself, and asking if my thoughts are accurate. Yesterday, and the dune of my self-confidence was under attack, this scripture was read in church and it really touched my heart.
I have strength for all things in Christ Who empowers me. (I am ready for anything and equal to anything through Him Who infuses inner strength into me). I am self-sufficient in Christ's sufficiency. Philippians 4:13: (Amplified Bible)
This verse reminds me that even if I feel weak, I will succeed because God is the one infusing me with inner strength. So as you go through your week, remember- protect your thoughts from the erosion of negativity. Meditate on the positive, truthful, and good.