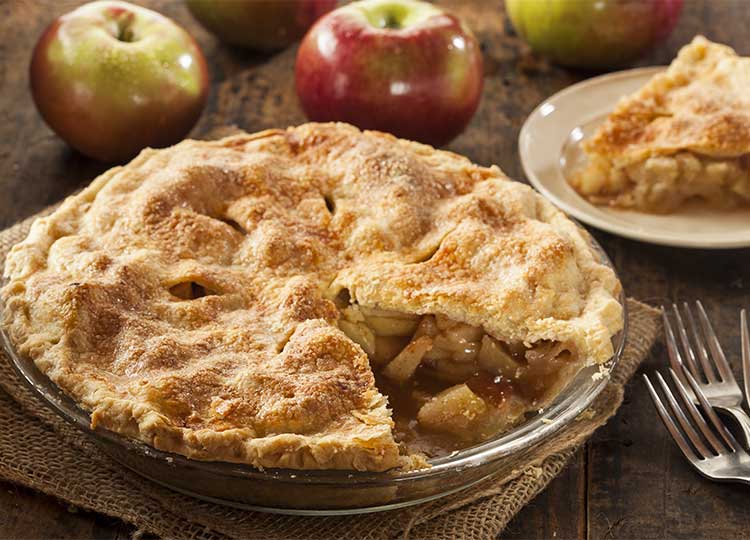 Everyone loves sweet foods, but they're even better homemade!
I admit it, I love PIE! And this time of year as the cakes, cookies, and pies flow freely, it's hard to get a grip on my self-control. It's so tempting to be a social eater this time of year, and it takes a strong will and a game plan to keep yourself in the saddle of healthy living. So this week, I'll focus in on the key principles I and my family use to stay sane and healthy during the holiday season. Be sure to leave your tips on how you stay healthy on our comments!
First, I'm not a "food police" kind of gal. In a perfect world, no one would eat any kind of artificial sweetener or sugar, but I live in this place called "reality". So, we've taken a middle of the road approach to sugar (but never allow artificial sweeteners near our kids). When my kids enjoy the occasional sweet, it's an actual treat, not a daily food group. Our friends were talking with us the other night and asked in amazement, "You mean you don't have any Keebler in the house? No junk food? No chips, no Soft Batch cookies?" The answer, we laughed and said, "Yes, that's right."
So what happens when the cookie monster in me throws a fit? I make it from scratch! Peanut Butter Cookies (my grandma's recipe) with natural organic peanut butter consist of about 7 ingredients (all of which you can actually pronounce). Unlike the list from Soft Batch Ingredients:
Bleached and Enriched Flour (Wheat Flour, Niacin, Reduced Iron, Thiamin Mononitrate [Vitamin B1], Riboflavin [Vitamin B2], Folic Acid), Sugar, High Fructose Corn Syrup, Partially Hydrogenated Soybean Oil, Peanut Butter (Roasted Peanuts, Hydrogenated Rapeseed and/or Cottonseed Oil), Peanut Butter Drops (Sugar, Partially Hydrogenated Palm Kernel Oil, Partially Defatted Peanut Flour, Nonfat Dry Milk Solids, Peanut Butter [Peanuts, Hydrogenated Cottonseed and Rapeseed Oil], Anhydrous Dextrose, Salt, Soy Lecithin), Contains 2% or less of Modified Corn Starch, Salt, Baking Soda, Whey, Eggs, Soy Lecithin, Caramel Color, Natural and Artificial Peanut Butter Flavor.
So, when the cookie monster calls at your house this season, take some time and do something from scratch, your body will thank you, AND you can make some great memories! And P.S., if you're really good, I might leave you my grandma's peanut butter cookie recipe on an upcoming blog.