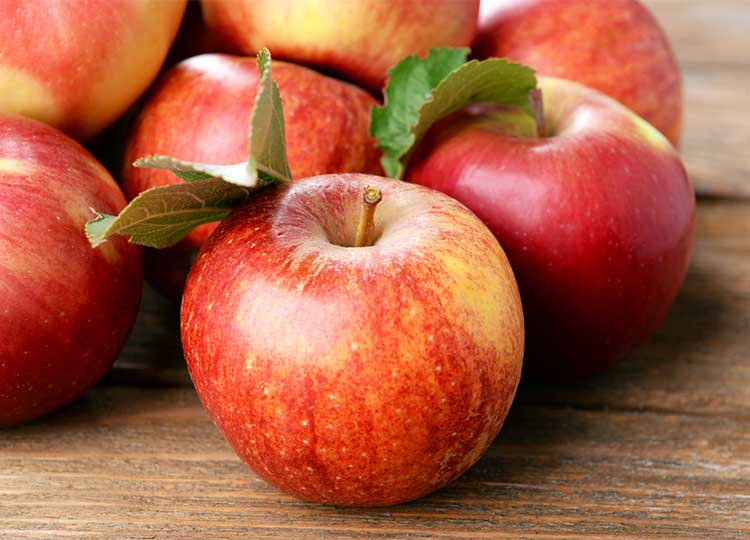 Are you a good apple or a bad one? Comparison is dangerous!
Ever feel like you're not measuring up to everyone around you? Ever wish you could just pull yourself together? Me too...
It's so easy to look at someone else's life and think that it's perfect! Many people even use social media outlets as their own personal press releases on exactly HOW AWESOME their life is. But beware! It's very dangerous to compare only one small aspect of someone's life to the very complete picture you have of your own.
Sometimes I get a little green when I visit Facebook... I see the fun others are having, I see the happy smiling faces, I see the beautiful tributes to him or to her, and I feel, well, jealous! I usually enjoy seeing what my friends are up to, but sometimes, I just think other people's life must be easier!
A study performed on Facebook usage in 2013 concluded, "...Facebook use predicts declines in the two components of subjective well-being: how people feel moment to moment and how satisfied they are with their lives." [1] Interesting... And there are more studies where that came from! But why is social media so potentially dangerous to our psyche?
Many in the psychology and sociology fields warn about comparing yourself to others for one simple reason: Only YOU know the fullness of YOUR life! Your next door neighbor may consistently look relaxed and well rested, and she also may be a retiree that is lonely and wishes for the days when her children drove her crazy all day and kept her awake at night. All you see is the rested woman, but it takes a real, deep interaction to fully understand her circumstances.
Instagram, Twitter, Facebook, etc... allow us to see the varnished image others want to portray to the world. We can re-touch, put our hands on our hips to look slimmer, throw out the 50 shots that looked horrible, and never show the world who we really are. Because in our sound-bite culture, that's all we may feel comfortable showing. It's easy on our egos to only show the perfect moments, it's downright hard to be vulnerable with people, and let's face it, no one wants to be a whiner all the time!
Remember: real friends walk into your house when you have a migraine and can't sit upright. They love you imperfect as you are. Real friends stand with you when you feel lonely or discouraged. Real friends can find the humor in the chaos of your real life... Real friends might even snap some photos for you to put on Facebook and help you look your best!
So today, as you scroll through your social media, remember to take it with a grain of salt. If you feel jealous, confused, or just not as pulled together as other seem to be, remember, real friends love the unvarnished you! Step away from the social media, and judge your life by the joy, peace, and kindness you uniquely bring to this world.
Citations:
1 Facebook Use Predicts Declines in Subjective Well-Being in Young Adults Ethan Kross , Philippe Verduyn, Emre Demiralp, Jiyoung Park, David Seungjae Lee, Natalie Lin, Holly Shablack, John Jonides, Oscar Ybarra Published: August 14, 2013DOI: 10.1371/journal.pone.0069841