Chicken and Potatoes
Lunch Dinner
Main Dish

Sometimes, we just want an old standby that is easy to prepare, and deeply satifying. Try this recipe out, and you'll never look back.
Just like grandma used to make. Sunday lunch tasted just like this growing up, and now you can give that same enjoyment to your family. Using a lower cooking temperature makes it much less oxidative stress.
Serves: 4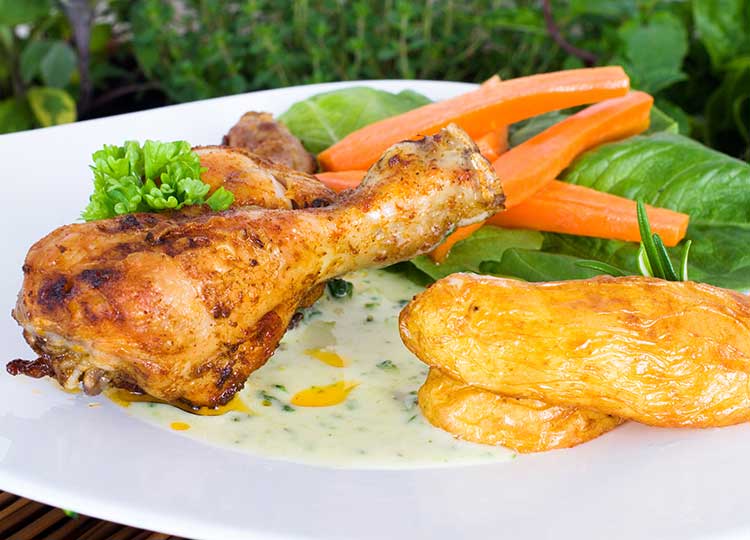 Ingredients
---
1 whole, organic chicken

1 tablespoon rosemary

1 tablespoon seasoned salt

1 organic carrot celery leaves

4 organic potatoes
Directions
---
Put whole chicken in a roasting pan, and top with rosemary and salt. Add carrot and celery leaves to pan.
Wash and prick potatoes. Wrap potatoes in aluminum foil and put into oven along with the chicken. Both go in at 325 degrees for 2 hours or until done.