Chewy Curry Vegetables
Lunch Dinner
Main Dish
Vegetarian
A great vegetarian main dish with lots of flavor, and packed with antioxidants. Put on a bed of basmati rice to complete the meal.
Serves: 4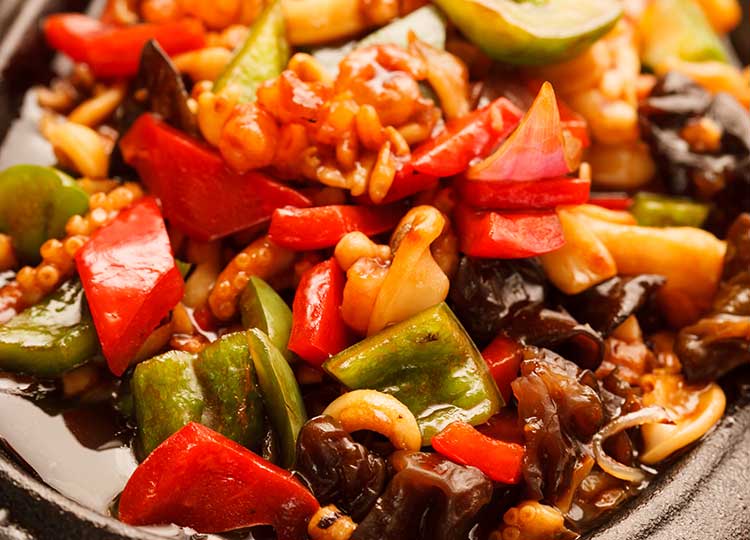 Ingredients
---
2 cups chopped potatoes or yams

2 cups chopped cauliflower

2 cups chopped carrots

1/2 chopped onion

2 cloves garlic

1 tablespoon curry powder

2 tablespoons turmeric

2 tablespoons cardamom ground

1 teaspoon cinnamon

2 tablespoons cumin powder

1/2 teaspoon black pepper

2 tablespoons coconut sugar

1 tablespoon sea salt

2 cups cashew cream
Directions
---
Put the first 5 ingredients in a pot and boil. Once boiling, add the remaining ingredients. Turn down on low and cook until vegetables are tender. Add a bag of thawed frozen peas, 1 bunch of chopped cilantro and a cup of cashews just before serving on rice.

 Discussion Forum Help
---
Comments are displayed in order of the last one posted so the most recent Comment is at the top and older Comments are towards the bottom. Replies within a Comment are displayed in reverse order with the oldest Reply at the top and the most recent one at the bottom.
Each post identifies who made the post and the date and time the post was made.
Mouse over the icons for tooltips that explain what the data means.
If you see this icon you can attach an Audio file to your post.
If you see this icon you can attach a Document file to your post.
If you see this icon you can attach an Image file to your post.
If you see this icon you can attach a Video file to your post.
You will see the Ban icon (Report Post as SPAM) immediately following the Timestamp of the post. Click this icon if you feel strongly that the content posted is not appropriate and should be reviewed by the Forum Moderator. You will be provided with a confirmation dialog to be sure you wish to submit this post for review. If submitted, the Forum Moderator will be notified to review the post and will determine what type of action to take.
Click in the upper right corner of this Help modal or anywhere on the web page outside of the modal to exit Help.
×