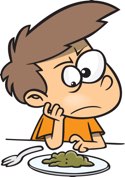 But I Have a Picky Eater!
Libby Wright
2015-06-02
2015-06-02
06/02/15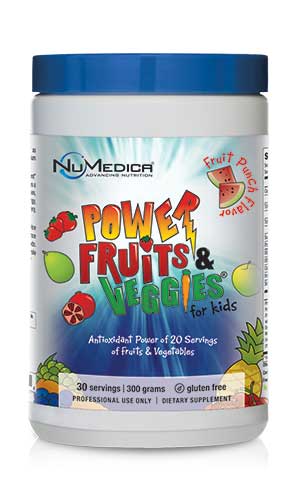 NuMedica Power Fruits & Veggies for Kids - 30 svgs
Picky Eaters At Your House?
If you have a picky eater in your home, they may be facing some long-term health issues. If your family eats the standard American diet, based largely on highly processed foods, they are probably missing out on the most important elements necessary for proper body function. Highly processed foods are things like: cereals, breads, canned foods, frozen meals, boxes of mac and cheese, soda, pastries, processed meats like hot dogs & lunch meats, etc... which lack "micronutrients". Real foods- things that show up in nature- contain nutrients that are stripped from foods when they are processed, and this cheats your body of the nourishment your body needs. You can easily incorporate micronutrients into daily life with NuMedica Power Greens/Reds or Power Fruits & Veggies for Kids. These products have all of the nutrients and micro-nutrients an individual needs in a day, along with some great digestive enzymes as an added benefit.
Malnourishment In America?
We all know that obesity is a growing trend for adults. You may not know that childhood obesity is quickly becoming and epidemic. Many experts in the integrative medical field believe that there is a growing trend of malnourishment in the United States of America. While most people in modern world countries get plenty of calories, that's not the whole story! New research is emerging in the field of "hidden hunger".
2 Tons of Sugar, Anyone?
I once met a very smart scientist, a chemical engineer, who had a job in a local factory. Her job? Make the processed foods her company created more palatable (more addictive) so people want to buy more! We asked this flavor chemist how that was done. Simple: add more fat, add more sugar, add more salt, make sure the texture is pleasing. Wow!
The problem with these highly palatable foods is that they are made to be addictive and make our brains very happy. These processed foods trigger the same pleasure centers in the brain as hard core street drugs like heroine. That's because most of these foods contain some form of sugar: cane sugar, high fructose, and the like. This releases chemicals like serotonin and dopamine and tells you LIFE IS GOOD!
Based on current USDA estimates, the average American will consume approximately 2 tons of sugar in their lifetime, simply by ingesting the equivalent of 12 teaspoons of sugar daily. It's everywhere, and it's a real problem! Sugar is known to cause things like: cancer, diabetes, obesity, metabolic syndrome, cardiac disease. We should view sugar as poison!
  Supplement Recommendations
Learn more about these NuMedica Supplements on our website.
---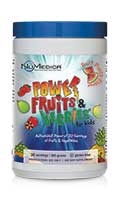 Delicious and nutritious super food drink mix for children with a blend of enzymes, proteins, antioxidants, vitamins and minerals.
---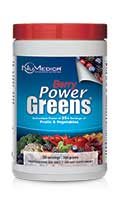 NuMedica Power Greens superfood drink-mix is rich in antioxidants available in Berry, Chocolate, Espresso and Mint flavors.

What's on Your Mind?
Ask questions. Share your thoughts. Note that we cannot answer questions relating to specific medical conditions - please refer those to your qualified healthcare provider. Post a new Comment or Reply to an existing one.
Help for using the Discussion Forum.
What's on Your Mind?
Share your thoughts. Post a new Comment or Reply to an existing one.
Help for using the Discussion Forum.
 Discussion Forum Help
---
Comments are displayed in order of the last one posted so the most recent Comment is at the top and older Comments are towards the bottom. Replies within a Comment are displayed in reverse order with the oldest Reply at the top and the most recent one at the bottom.
Each post identifies who made the post and the date and time the post was made.
Mouse over the icons for tooltips that explain what the data means.
If you see this icon you can attach an Audio file to your post.
If you see this icon you can attach a Document file to your post.
If you see this icon you can attach an Image file to your post.
If you see this icon you can attach a Video file to your post.
You will see the Ban icon (Report Post as SPAM) immediately following the Timestamp of the post. Click this icon if you feel strongly that the content posted is not appropriate and should be reviewed by the Forum Moderator. You will be provided with a confirmation dialog to be sure you wish to submit this post for review. If submitted, the Forum Moderator will be notified to review the post and will determine what type of action to take.
Click in the upper right corner of this Help modal or anywhere on the web page outside of the modal to exit Help.
×