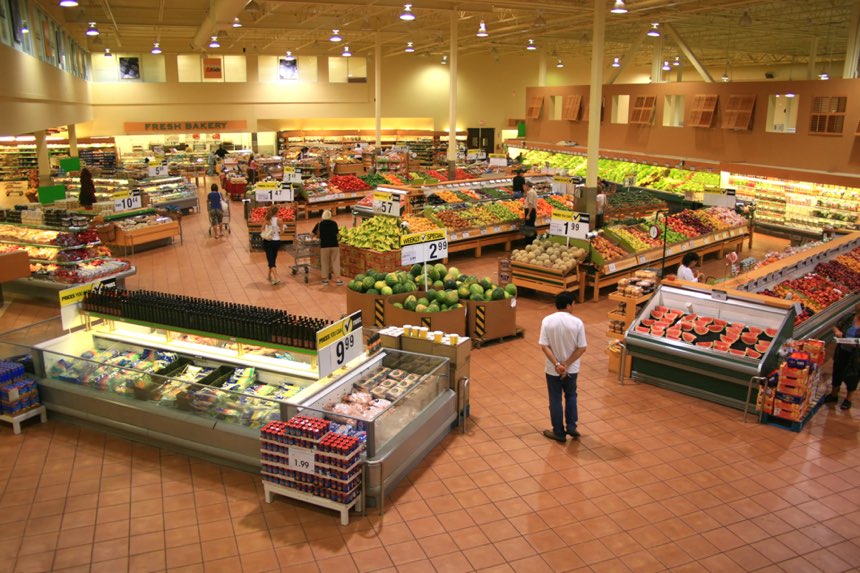 Natural, whole foods are usually located on the outer isles of the grocery store.
This is our "perennial" grocery list. We add to it or take away from it as needed, but these are the basics in our basket each week. In fact, I can get in and out of a grocery store and shop for my family for the week in 30 minutes or less. HOW? you ask. It's simple! I only shop the perimeter of the store, and I go in with a list. The few processed items I buy are easy to spot, so my shopping takes almost no time at all.
I challenge you to try using this list for a month. Tell me what you think!
Fruit
---
Grapefruit
Grapes
Plumbs
Mango
Apples
Pineapple
Blackberries
Blueberries
"In Season" fruit specialty items
Veggies
---
Baby Carrots
Box of Mixed Greens
Box of Baby Spinach
Romaine Lettuce
Multi Colored Peppers
Green Beans
Broccoli
Cauliflower
Onion
Sweet Potatoes
Tomatoes
Cucumber
Mushrooms
Fresh Garlic
Meats (Organic)
---
Whole Chicken
90/10 Ground Beef
Beef Roast
Frozen
---
Blueberries
Raspberries
Cherries
Mango
Other
---
Eggs
Goat's milk cheese
Almond Milk
Olive Oil
Roasted Red Pepper Hummus
Pistachios
Raw Almonds
Roasted & Sea Salt Cashews
Natural Peanut Butter
Raw Cacao Powder (Chocolate Powder)
Gluten Free Pasta
Organic Spaghetti Sauce
  Download Grocery Shopping List