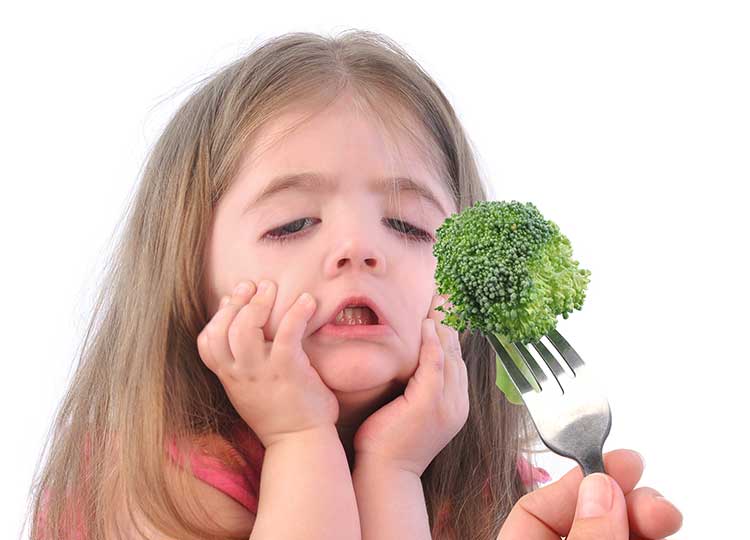 Picky eaters can be hard to persuade, try a new tactic with the advice of Libby!
A few weeks ago, I took our 6-year-old daughter out for dinner. She chose Japanese - chopsticks and all! At the end of the meal, the woman who had been sitting at the grill with us said, "I can't believe your little girl ate all of the food. My kids would never have even tried something like that!" She asked me how I did it, and that got me thinking about how we've raised adventurous eaters.
Here's the short list:
We are adventurous eaters ourselves. Lead by example! I made their baby food. Whatever we were eating for dinner got put into the grinder, and that's what they ate too. (I believe this got them used to lots of different tastes, textures, and spices.)
There is no second option at mealtime. You eat what is for dinner, or you sit on your bed during the meal if you flatly refuse to even try. I read this tip in a book (can't remember which one) when my 12-year-old was little, and I've used it many times: If I'm introducing something new, I make a small amount of it and tell the kids I've made a special treat for daddy. If they ask nicely, and daddy is "willing" to share, they get to try a bite. If they like it, it goes into our regular rotation. If not, they do not perceive that being picky is tolerated. How ever old you are is how many bites of each food you have to try. (This works great for toddlers and preschoolers who are proud of age and accomplishment, 12 year-olds, not so much.)
If I am preparing something my kids absolutely cannot stand, and they have tried it repeatedly, I will occasionally allow them to have a bowl of cereal after we have eaten our meal.
The other key is variety! If you present a variety of fruits and veggies, grains and proteins, there will be something they can eat and enjoy at each meal.