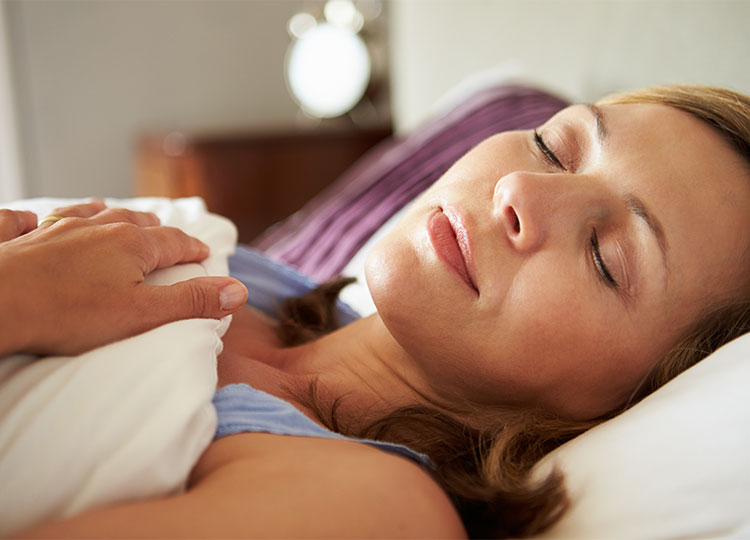 Proper sleep helps your body repair itself and gives you the energy you need to start the day.
The ZZZ Squad
I'm going to discuss a topic that everyone in the health community covers over, and over, and over, and over, and... well, you get the idea. Unfortunately, we have failed the public because statistics keep getting worse over time. So, I'm going to be honest with you about my agenda:
Part #1: This Is The Section Where I Tell You Sleep Is Necessary
Everyone agrees- sleep is vital to life. In fact, I doubt you will ever meet a person who says they truly enjoy being exhausted. Yet I know very few people who are truly rested. It seems a badge of honor to be exhausted and pushed to the limit in our 24/7 American culture. Most adults need somewhere between 7-9 hours of sleep, but few people feel they can "afford" this "luxury". I became especially aware of it as I watched my husband and his colleagues discuss sleep deprivation to the extreme as residents in the Ob/Gyn program. The things they had to do in sleep deprived states amazed me. Chronic sleep deprivation was a fact of life in their field, but as it turns out, they are far from alone.
Everyone seems to have a reason why the sleep rules should not apply to them, but sleep is the time when the brain and the body repair. Going through life without enough sleep is like driving down the highway with a slightly deflated tire. It may not blow immediately, but eventually you will have significant damage. In January of 20141 the CDC quoted the National Health Interview Survey stating that, "...Nearly 30% of adults reported an average of ≤6 hours of sleep per day in 2005-2007.2 In 2009, only 31% of high school students reported getting at least 8 hours of sleep on an average school night.3 If we all know sleep is necessary, why do we continue to neglect this very important part of our life?
Part # 2: This Is The Section Where I Tell You Why You Should Sleep More
Everyone has an occasional lousy night of sleep. Maybe you went to a special party for someone that ran late, or you studied for an exam, or you had a sick child. These things are to some degree unavoidable, but CHRONIC SLEEP DEPRIVATION is destructive and can generally be avoided by proper planing and prioritizing. Losing sleep night after night has a negative compounding effect! One of my all time favorite authors on sleep, Dr. Mark Weissbluth describes chronic sleep deprivation this way:4
If the sleep disruption is repeated night after night... there is an escalating accumulation of sleepiness that produces in adults continuing increases in headaches, gastrointestinal complaints, forgetfulness, reduced concentration, fatigue, emotional ups and downs, difficulty in staying awake during the daytime, irritability, and difficulty awakening. Not only do the adults describe themselves as more sleepy and mentally exhausted, they also feel more stressed. The stress may be a direct consequence of partial sleep deprivation or it may result from the challenge of coping with increasing amounts of daytime sleepiness. Think how hard it would be to concentrate or be motivated if you were struggling every day to stay awake.
There is also a large body of evidence that sleep deprivation triggers hunger, and may make you crave junk foods. All this adds up to bad news if you chronically abuse your body with inadequate sleep.
Part #3 This Is The Section Where I Tell You What You Can Do To Change Your Ways
Most people agree that they need more sleep, but few know how to make that happen. Here are Three Tricks I've learned to get good, consistent sleep:
Turn Off The Tube! Blue light tells your brain it's daytime! All of our amazing modern technology exposes our brains to blue lights through our eyes. By watching TV, surfing the web, looking at our Kindle, or playing Candy Crush Saga on our phone, we are actually telling our brain, "It's still daytime- stay awake!" This keeps our brain from producing the necessary hormone that helps us fall asleep. (More on that in Trick #2.) Crush your candy earlier in the day and end all TV watching at least 2 hours before you want to try to go to sleep. Before I go to bed, I like to make a task list to get everything off my mind, and so I can hit the ground running in the morning. Once I've made the list, I brush my teeth, put on some pajamas, and read a novel. Letting my mind wind down from the stress of the day is a great way to fall asleep and stay asleep!
The Miracle of Melatonin! Melatonin is a natural product of the Pineal Gland in our brain. It's the hormone produced to help us fall asleep. Unfortunately, this gland does not always produce the necessary amounts of Melatonin to help us fall asleep. Foods like pistachios, fish, and raw garlic are naturally high in B6 which helps your body produce melatonin. If you have trouble falling asleep, SupplementRelief.com carries a great Melatonin supplement that has a refreshing peppermint flavor, and works wonders on sleep times.
Don't Delay! One of Dr. Weissbuth's principles in Healthy Sleep Habits, Happy Child is to recognize the first cues of sleepiness in your child. If you wait until they are crying uncontrollably, you've waited too long. The first time you wonder, "Is my child sleepy?" you should try putting them to bed.4 I'd like to suggest this same principle for yourself. Sometimes we all need to be that inner parent. The first time you wonder, "Should I go to bed?" do it!
Maybe none of this is new information to you, and maybe you've tried it all before. I would encourage you to try again! Few people in our modern culture are rested, relaxed, and ready to face each new day, and you owe it to yourself to take care of your body.
But if that's not motivation enough, I'll end with this true story. My husband had a patient that was trying all sorts of things to lose weight. She was being medically supervised, she was on a whole lot of supplements, she was drinking her water and exercising faithfully, yet she could not lose weight! Finally, my husband discussed her sleep patterns with her, then she went on her way. He honestly didn't know if she would ever come back to the clinic because she was so discouraged, but in one month, she came back all smiles.
I've lost 15 pounds this month, Doc!" she exclaimed. Baffled, my husband asked, "How did you do it? Did you try a different amount of food?" "No, I kept everything the same, but I slept at least 8 hours each night."
There are many scholarly research studies that link weight loss to proper sleep, and this patient was proof right before our eyes. Our body was made to heal itself, and sleep is one of it's most effective tools.
Citations:
1 http://www.cdc.gov/features/dssleep/index.html#References.
2 Schoenborn CA, Adams PF. Health behaviors of adults: United States, 2005-2007. National Center for Health Statistics. Vital Health Stat 10(245). 2010.
3 CDC. Youth Risk Behavior Surveillance-United States, 2009. MMWR 2010;59:SS-5.
4 Marc Weissbluth, Healthy Sleep Habits, Happy Child.