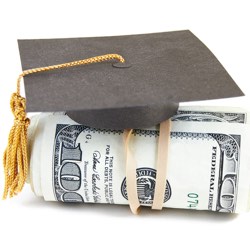 2020 Wellness Scholarship Essays
This blog displays the essay submissions from our Health & Wellness Scholarship Program. Applicants write 1000 words or more on the topic: "Taking Better Care of Yourself In Todays World". The $500 scholarship award goes to one deserving post-secondary student who desires a career in the Health & Wellness field. These essays are particularly interesting in that they provide insight into how the current college-age generation perceives the world in which they live.
Scholarship Applicant 08/23/19
What surprises you the most about mankind? Is it our capacity for both audacious acts of kindness and cold-hearted cruelty? Or rather our architectural feats, such as the seven wonders of the world like the Great pyramids of Giza, or the Colossus of Rhodes? When asked this question about humanity, the figurehead of the Buddhist religion, the Dalai Lama simply remarked: "he [man] sacrifices his health in order to make money. Then he sacrifices money to recuperate his health."1 The true surprise to him was how shortsighted we are as a species.