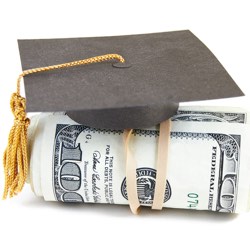 2020 Wellness Scholarship Essays
This blog displays the essay submissions from our Health & Wellness Scholarship Program. Applicants write 1000 words or more on the topic: "Taking Better Care of Yourself In Todays World". The $500 scholarship award goes to one deserving post-secondary student who desires a career in the Health & Wellness field. These essays are particularly interesting in that they provide insight into how the current college-age generation perceives the world in which they live.
In today's generation, there is an enormous level of stress on individuals to feel content and happy in life. In addition, the concept of social media has created a false perception that everyone is "living their best life". In reality, the number of individuals taking prescription medications for depression and anxiety has tremendously escalated over the years.
Mental Health usually refers to an individual's psychological and emotional well-being. Unfortunately, it is uncommon for some people to be educated and understand the importance of having stable mental health. Instead, we are encouraged not to express our emotions because it might motivate our peers to view us "too sensitive".
Today, the importance of taking care of ourselves is essential to prevent a large percentage of diseases that are often caused by leading a life of excess, diseases such as hypertension, cardiovascular, stress, obesity, diabetes and many others.
Disease
Family
Personal Growth